Emerging Growth Market: Interest In CBD-fortified Products Dominating Functional Foods Market
Feb. 21, 2019 02:00PM PST
Biotech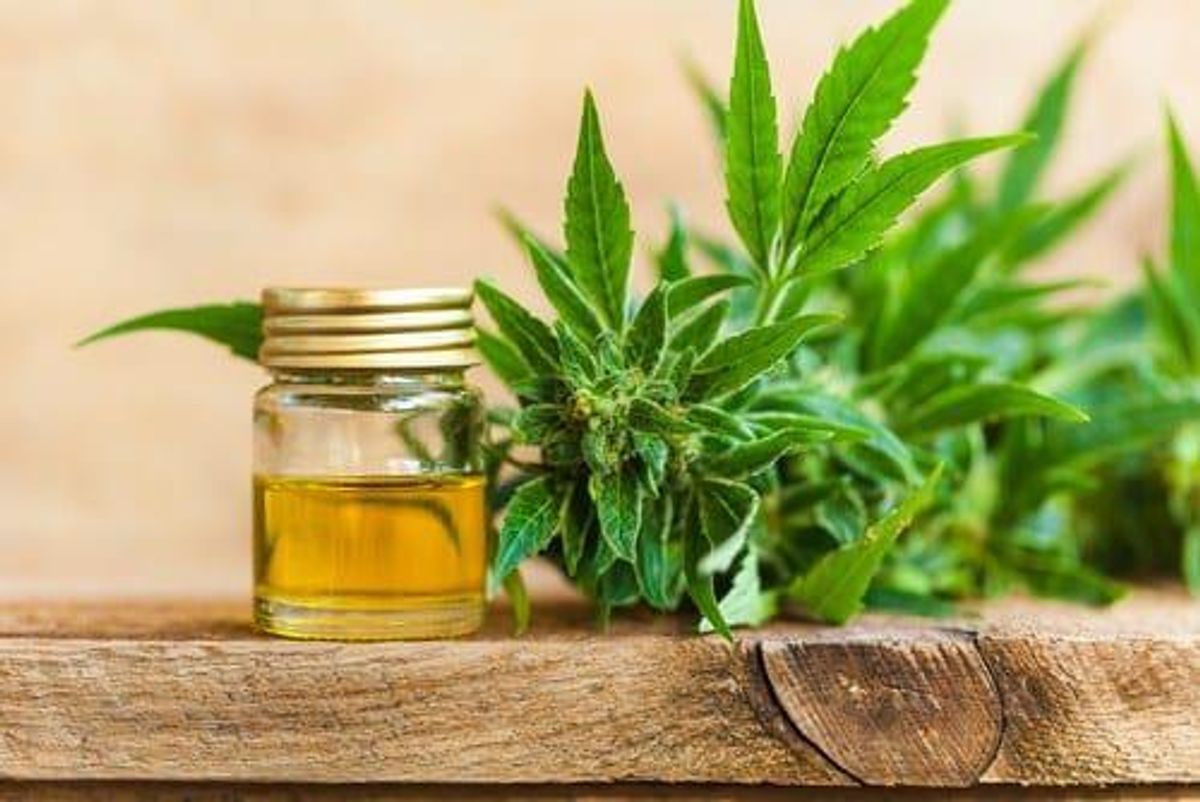 CBD-fortified products are leading the way in both innovation and potential market growth in the global functional foods market, presenting a unique opportunity for the industry.
CBD-fortified products are offering a brand-new opportunity for players in cannabis industries across the world.
Global organizations such as the World Health Organization (WHO) and the World Anti-doping Agency (WADA) have recently declared CBD to be safe and are reclassifying it for broader uses. Specifically, the WHO officially recommended in December 2017 that CBD not be internationally scheduled as a controlled substance and, in 2018, WADA removed CBD from its list of prohibited substances.
In addition, positive shifts in cannabis regulations across multiple countries and regions including Canada, the US, the European Union, Japan, South Korea, Australia, New Zealand and South America have created new markets overnight. When combined with expanding research and development projects, consumer demand for safer, more natural products and treatments, as well as significantly improved quality of CBD-fortified products, there emerges a truly unique opportunity in the global functional food market.
The role of CBD
Why the big fuss over cannabidiol, more commonly known as CBD, is now well-recognized for its therapeutic value as an anxiety and pain reducer amongst a widening list of other health benefits. Consumers are becoming better educated about the role of this non-psychoactive cannabis compound in promoting optimal health. In turn, CBD-fortified products — especially hemp-derived CBD food products — are becoming more mainstream. Not just a subsector of the cannabis market, CBD consumer product sales are making a big splash in the $250 billion global functional foods market.
Functional foods are fortified or enriched with nutrients that provide health benefits beyond everyday nutrition and consist of a broad range of product categories including meal replacement bars and supplements, beverages and protein shakes as well as pet food products. The wide variety of CBD-fortified products and the possibilities for new product categories provide companies focusing on CBD fortified food products with ample opportunity for growth in a newly emerging market.
Why hemp-derived CBD-fortified products
CBD-fortified foods go hand-in-hand with the rising demand in the health and wellness market. CBD interacts naturally with the body's endocannabinoid system to boost the immune system. Several studies, including a 2013 review published in the British Journal of Clinical Pharmacology, showed that CBD can reduce nausea, suppress seizures as well as provide relief from pain, depression, anxiety, Crohn's disease, PTSD and insomnia amongst other indications.
The increasing prevalence of lifestyle-induced chronic diseases and the rising awareness of consumers about the health benefits of both CBD and functional foods is driving growth in this sector.
Global consumer trends are increasingly moving toward healthier, more environmentally-sustainable food choices including plant-based ingredients such has hemp-derived CBD. Hemp is an excellent source of CBD and makes for an excellent ingredient in fortified foods. Although it is a form of the cannabis sativa plant, hemp contains less than 0.3 percent THC — eliminating the psychoactive effects associated with cannabis. As such, consuming hemp-based products gives you the health benefits of cannabis without the high associated with marijuana.
Besides providing a good source of CBD, hemp is also high in protein (25 percent), and has the ideal ratio (3:1) of omega-3 and omega-6 essential fatty acids. Omega fatty acids are important nutrients for all systems of the body to function normally, including the skin, respiratory system, circulatory system, brain and organs. Like CBD, omegas are known to reduce inflammation, which is the source of many illnesses including arthritis, stroke and heart disease. Hemp also contains important minerals such as iron, magnesium, folate, copper, manganese in addition to insoluble fiber. The combination of these anti-inflammatory compounds, occurring naturally in hemp, is creating the foundation for new product development across a wide range of markets and demographics.
CBD market trends and changing hemp regulation
The global health and wellness market reached a reported $3.7 trillion in 2016 and is expected to grow by 17 percent over the next five years. The US$250 billion global functional food market is projected to reach more than US$440 billion by 2022, and CBD-fortified food products should play a significant role in the growth of both markets.
In Canada, the new Cannabis Act legalizes the extraction of CBD from industrial hemp for the first time and allows its use in a variety of products. Revised regulations that most are expecting in late 2019 will further open the global market for CBD-fortified food products. "CBD is taking the market by storm and becoming accepted and deregulated in Canada and across the globe as well," said Bryan Carson, VP Operations and Co-Founder of Naturally Splendid (TSXV:NSP,OTCQB:NSPDF). "The research being conducted is proving up the benefits of CBD and this is translating into a strong surge of demand from consumers seeking plant-based nutrition and relief from ailments and deficiencies."
Hemp-based CBD sales are expected to reach $646 million by 2022 in the United States, and this trend is expected to take shape in Europe and other international markets. The global hemp industry overall is projected to reach $10.6 billion by 2025, according to Grand View Research, representing CAGR of 14 percent.
The market applications for hemp-based CBD fortified-foods are numerous and wide-ranging, including supplements, nutritional powders, beverages, protein and nutritional bars, bakery and snacks, breakfast cereals, dairy and dairy alternative products, pet food and animal feed.
Canada and the United States control the majority of the global hemp market and new government regulations in both countries are allowing for more uses of the hemp plant, including CBD extraction and formulation, which is already expanding the market opportunities for hemp-based CBD-fortified foods on the global stage.
In the United States, the sale and consumption of hemp-containing foods and beverages is legal; in fact the US hemp foods retail market reportedly reached $43.6 million in February of 2018. Changes to those restrictions under the 2018 Farm Bill now allow for more US domestic hemp production, making supply sourcing less costly and complicated.
International markets for hemp-based functional foods are opening in countries such as Australia, which in 2017 enacted changes to the Food Standards Code permitting hemp seed to be sold as a food. The regulation change ignited a new industry in Australia focused on hemp-fortified food products — including chocolates, honey, flour, oils, protein powders, cereals, milk and even beer.
Innovative products to match consumer demand
Hemp-based CBD product companies as a subsector of the wider fortified foods market are showing that they are more adept at meeting new trends in this space compared to more established industries, indicated by recent product launches that include beverages and meal-replacement bars.
Naturally Splendid, for instance, has a wide range of products in most in the hemp and functional food and products space. This established hemp distribution network positions the company well as it begins introducing CBD-fortified products into its portfolio.
CROP Infrastructure (CSE:CROP,OTCMKTS:CRXPF) recently announced it is developing a new functional beverage line called CannaDrink which uses Naturally Splendid's proprietary HempOmega™ powder created from microencapsulated hemp seed oil. CannaDrink will be a zero calorie, non-GMO, ketogenic-friendly line of soda pop, tea, and coffee variations. CROP is also working with Naturally Splendid to develop a "Hempire" branded hulled hemp seed and protein powder product line.
"We believe in the nutritional spectrum and health benefits of both hemp and CBD so adding a consumer goods vertical was a logical progression as consumer data shows strong trends in plant-based foods and nutritional products," Michael Yorke, CEO and Director of CROP Infrastructure.
Naturally Splendid itself recently launched a new Ketogenic diet friendly, hemp-based performance snack, Key-to Life Keto Bars as part of its NATERA™ Sport high-performance supplement line for athletes. The company is also developing a CBD fortified keto-bar.
Naturally Splendid President and Co-Founder Craig Goodwin stated, "Through our own company branded products such as NATERA Sport and NATERA FX, as well as our many contract manufacturer clients, like CROP Infrastructure, products we manufacture in our facility are sold in virtually every major retailer across Canada. We believe this gives us a competitive advantage as the regulations in Canada evolve to accept CBD fortified products."
Looking forward
The demand for CBD-fortified products is growing and there is plenty of space for further expansion and new applications for hemp across the health and wellness industry. Consumer demand for more plant-based protein choices and the growing global awareness of health benefits of cannabinoids will also serve as further drivers of growth for hemp-based CBD-fortified foods. Vertically-integrated companies in this sector are poised for significant growth across multiple consumer categories. The biggest differentiator in this emerging market will likely be product innovation.
This INNspired article is sponsored by Naturally Splendid (TSXV:NSP). This article was written according to INN editorial standards to educate investors.
NSP:CA
Investing News Network websites or approved third-party tools use cookies. Please refer to the cookie policy for collected data, privacy and GDPR compliance. By continuing to browse the site, you agree to our use of cookies.