5 Top NASDAQ Gaming Stocks Year-to-Date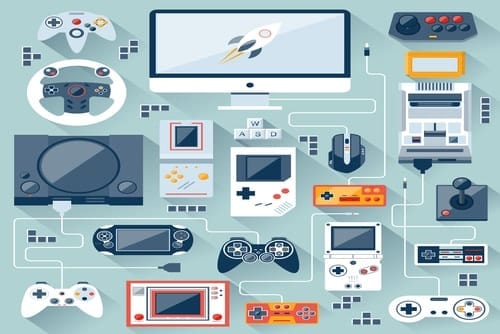 Which gaming stocks have performed the best so far this year? Here's a look at the top NASDAQ gaming stocks year-to-date.
According to Newzoo, gaming revenue in the US is expected to reach US$36.9 billion in 2019.
This will position the US as a global leader in gaming revenue generation, with momentum coming largely from console sales. Canada, in comparison, is anticipated to generate US$2.8 billion in gaming revenue in 2019. Together, the two countries account for over 26 percent of global gaming revenue.
The top performing gaming companies around the world in 2018 included Century Huatong (SZSE:002602) with a 573 percent increase over the year and Australia's Aristocrat Leisure (ASX:ALL) with a gain of 167 percent, Newzoo says.
On the NASDAQ, a number of gaming stocks have seen major gains so far in 2019. Here the Investing News Network takes a look back at which companies are up the most year-to-date. All numbers and figures listed were current as of July 3, 2019, and all companies had market caps over US$45 million at that time. This list was generated using Finviz's stock screener.
1. Cinedigm (NASDAQ:CIDM)
Market cap: US$47.45 million; year-to-date gain: 126 percent; current share price: US$1.33
Based in Los Angeles, Cinedigm is an independent entertainment studio that produces gaming, film and TV content. WHAM, its esports and casual gaming network, runs 24/7 and provides breaking news coverage, esports broadcasts and original series. WHAM was launched in November 2018.
In March, Cinedigm partnered with CMC Pictures, a major Chinese film and TV distributor. CMC Pictures offers a wide variety of content, including content focused on gaming. As part of the deal, Cinedigm will release titles from CMC Pictures in North America.
2. Inspired Entertainment (NASDAQ:INSE)
Market cap: US$199.66 million; year-to-date gain: 84.98 percent; current share price: US$8.75
Inspired Entertainment is a gaming company that runs over 34,000 digital game terminals around the world and offers virtual sports gaming products that are accessible on over 100 websites. Based in London, Inspired Entertainment has been in operation for over 15 years. Its portfolio of virtual products includes V-Play Stock Car Racing, V-Play Basketball and V-Play 1st Down.
In June, Inspired Entertainment partnered with Sports Information Services (SIS) in a multi-year agreement. Under the deal, SIS will integrate Inspired Entertainment's virtual racing into its 24/7 live betting channels. SIS has been in operation for over 30 years.
Earlier that month, Inspired Entertainment announced that it will acquire Novomatik UK's subsidiary Gaming Technology Group for US$120 million in cash. The deal is planned to broaden the company's content and game portfolio.
3. Zynga (NASDAQ:ZNGA)
Market cap: US$5.8 billion; year-to-date gain: 58.04 percent; current share price: US$6.20
With games that include Words with Friends 2, Farmville and Dawn of Titans, Zynga has an extensive portfolio of games that have been played by 1 billion users since the company started in 2007. Based in San Francisco, Zynga offers games on both mobile and desktop.
In May, country music star Garth Brooks made his mobile game debut with Zynga to celebrate the 10th anniversary of Zynga's Words with Friends.
The company also released its first quarter results in May, reporting revenue of US$265 million, up 27 percent from the same time last year. Mobile revenues reached a record height of US$246 million, up 35 percent year-over-year. Mobile advertising revenue was US$63 million, another record figure reached by the company during the quarter. The company posted a net loss of US$129 million.
4. Electronic Arts (NASDAQ:EA)
Market cap: US$29.08 billion; year-to-date gain: 27.81 percent; current share price: US$98.11
Electronic Arts (EA) is an esports and gaming production studio headquartered in Redwood City, California. With over 300 million registered users around the globe, EA has created games including The Sims, Battlefield and Apex Legends.
EA released its first quarter financial results in May, reporting US$1.23 billion in net revenues compared to US$1.58 billion during the same time period in 2018. Both Apex Legends and Anthem were launched by EA in the first quarter of 2019.
5. Comcast (NASDAQ:CMCSA)
Market cap: US$196.62 billion; year-to-date gain: 24.79 percent; current share price: US$43.32
Tech mammoth Comcast has services in the gaming industry, including xFi, an advanced internet speed service that is focused on gamers.
In March, Comcast's sports and entertainment arm, Comcast Spectator, announced that its US$50 million gaming stadium will have 3,500 seats, making it the first stadium of its kind.
Comcast Spectator entered an esports partnership with SK Telecom in May, through which the companies created the T1 Entertainment & Sports joint venture. T1 hosts competitive rosters for leading games such as Fortnite, Super Smash Bros. and League of Legends.
Don't forget to follow us @INN_Technology for real-time news updates.
Securities Disclosure: I, Dorothy Neufeld, hold no direct investment interest in any company mentioned in this article.