Top NASDAQ Gaming Stocks Year-to-Date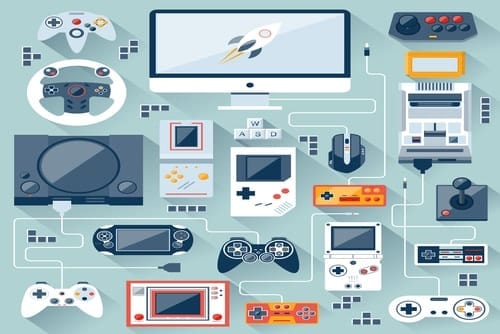 Which gaming stocks have performed the best so far this year? Here's a look at the top NASDAQ gaming stocks year-to-date.
Click here to read the the latest top NASDAQ gaming stocks article.
The past year brought remarkable growth for the esports sector as it began to come into its own as a viable investment space for consideration.
While other sectors have struggled this year, several names in the esports industry enjoyed improvements to their value, and are positioned to continue their upward trend into 2020.
Here the Investing News Network has gathered some of the top-performing stocks of 2019 in the gaming space. All companies are US-listed constituents of the Evolve E-Gaming Index ETF (TSX:HERO), and all had market caps between US$800 million and US$50 billion as of December 23, 2019. Numbers and figures were current at the time, with data taken from Google Finance.
1. Zynga (NASDAQ:ZNGA)
Market cap: US$5.9 billion; year-to-date gain: 57.4 percent; current share price: US$6.26
At the top of our list is California-based Zynga, which had a particularly successful year in 2019.
The gaming firm is best known for its widely played mobile and online games, including incredibly popular favorites like FarmVille, Words With Friends and Dawn of Titans.
Founded in 2007, the company has since grown into one of the largest names in mobile gaming, reporting mobile revenue of US$328 million in Q3 of this year, an increase of 54 percent year-over-year. Revenue from mobile user payments also rose to US$266 million, and in Q3 Zynga had 67 million active users, according to Statista.
In December, Zynga helped carmaker Bugatti, a subsidiary of Volkswagen Group (ETR:VOW3), celebrate its 110th birthday with an event series through its racing mobile game CSR2.
2. Electronic Arts (NASDAQ:EA)
Market cap: US$31.5 billion; year-to-date gain: 34.4 percent; current share price: US$109.99
Next on our list is one of the largest names in the gaming business: Electronic Arts (EA).
EA is the brain behind popular titles like Battlefield, the Madden and FIFA franchises as well as The Sims. EA also recently added Star Wars Jedi: Fallen Order to its roster; it had the fastest-selling digital launch of any Star Wars game, EA said in a press release. The firm holds an exclusivity agreement with The Walt Disney Company (NYSE:DIS), which owns the rights to the Star Wars franchise.
The company, which like Zynga is based out of California, did face some challenges this year after its CEO Andrew Wilson confirmed EA would be laying off about 350 of the 9,000 people employed at the company and "ramping down" its presence in Japan and Russia as a way to refine its organization.
The company generated US$1.3 billion in its second fiscal quarter of 2020. Its most recent quarterly report also projects that EA will end its 2020 fiscal year with net revenues of US$5.4 billion and operating cash flow valued at US$1.6 billion.
3. Activision Blizzard (NASDAQ:ATVI)
Market cap: US$45.5 billion; year-to-date gain: 25.8 percent; current share price: US$59.18
Taking third place is another Californian gaming giant, Activision Blizzard.
Activision Blizzard has a wealth of well-loved titles under its belt, like Sekiro: Shadows Die Twice, Crash Bandicoot, Overwatch, Candy Crush Saga and the popular first-person shooter franchise Call of Duty.
In its results for Q3 2019, Activision reported generally accepted accounting principles revenues of US$1.3 billion, higher than the US$1.1 billion projected in its previous quarterly results. The firm also saw success with the launch of Call of Duty: Mobile, which had over 100 million downloads in its first month.
Blizzard Entertainment oversees the management of the widely successful and popular Overwatch League, which for its 2019 Grand Finals event attracted 1.12 million viewers around the world, according to a report from Variety.
Don't forget to follow us @INN_Technology for real-time news updates!
Securities Disclosure: I, Danielle Edwards, hold no direct investment interest in any company mentioned in this article.