Jan. 11, 2022 01:30PM PST
Series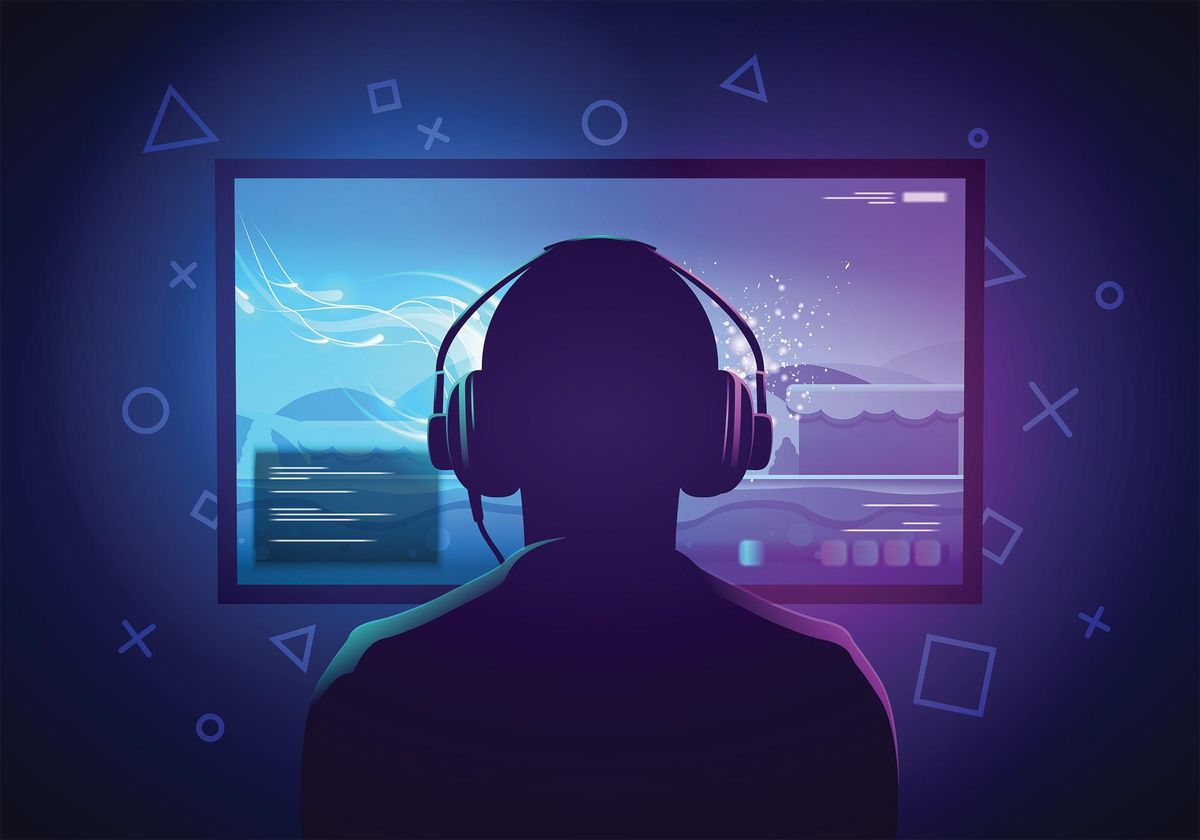 What's in store for the gaming investment market in 2022? Read about the latest trends expected to play a big role in the world of video games.
Click here to read the previous gaming outlook.
After an eventful 2021, what new highlights will 2022 bring for the gaming investment market?
Video games continue to dominate free time for people around the world, and as consumers struggle to get their hands on new hardware, experts are calling for increased development and market progress this year.
Here the Investing News Network (INN) provides a preview of what 2022 could bring for the conversation around gaming stocks and investments, with commentary from industry participants.
---
Gaming outlook 2022: Events to watch as the new year gets going
The new year has barely started, but the gaming world has already been rocked with a blockbuster acquisition. Take-Two Interactive Software (NASDAQ:TTWO) is buying Zynga (NASDAQ:ZNGA) for a reported US$12.7 billion.
The consolidating move, which brings the traditional console and computer game company together with a leading mobile game maker, is set to be the biggest gaming acquisition deal in history.
"This strategic combination brings together our best-in-class console and PC franchises, with a market-leading, diversified mobile publishing platform that has a rich history of innovation and creativity," Strauss Zelnick, chairman and CEO of Take-Two, said in a press release.

Meanwhile, Zynga CEO Frank Gibeau said that after a strong end to 2021, management at the gaming-focused company was excited to find a partner to align with.
VentureBeat reported the deal represents a 64 percent premium for Zynga shares as of close on January 7.
Shares of Take-Two took a double-digit dip following the news. However, Bloomberg reported that analysts still view the deal favorably thanks to the long-term outlook on mobile gaming.
Also worth watching is a change in the established revenue model for the console gaming landscape. Microsoft's (NASDAQ:MSFT) Xbox Game Pass, a subscription-based service that requires a monthly fee akin to Netflix (NASDAQ:NFLX), has inspired another key player to make a move in that direction.
Sony (NYSE:SONY) is reportedly planning to launch a new service to rival the Xbox Game Pass, according to a report from Bloomberg. The service has not been confirmed, but Bloomberg said it will have three tiers, offering a combination of the existing PlayStation Now and PS Plus services, which are already similar to the Xbox Game Pass.
In January 2021, Microsoft said the Xbox Game Pass had reached a subscriber count of 18 million users.
Another event to monitor for the big picture in gaming is the growth of Tencent (OTC Pink:TCEHY,HKEX:0700). Video game research firm Niko issued a report indicating that Tencent is on a path to global gaming domination.
Tencent's strategy has already made it one of the biggest gaming companies in the world. In its report, Niko states, "One thing that did not change is that Tencent invests in a 'silent' manner, meaning that they do not rebrand their portfolio companies and generally leave those companies to continue the excellence that made them attractive to Tencent in the first place. We call that Tencent's silent pursuit of global gaming domination."
Gaming outlook 2022: Can NFTs really play a role in gaming's future?
Technology trends are hard to shake, and one recent entry into the gaming market is making quite an impact. Non-fungible tokens (NFTs) and the metaverse were two of the hottest topics for gaming in 2021 — so how exactly will these latest trends impact the gaming market heading into 2022?
NFTs haven't been met with a warm welcome in their relationship with video games. Some of the biggest video game companies in the world have made attempts to hype up the technology, leading to questions about the realistic applications of these tokens in actual gameplay.
"In 2022, expect to see many more startups arriving on the blockchain gaming scene," Protocol wrote as part of a piece on expectations for 2022.
One of the most recent examples of NFT backlash from gamers relates to the much-anticipated return of a classic video game franchise. The makers of S.T.A.L.K.E.R. 2: Heart of Chernobyl announced the implementation of NFTs into the game, but the situation quickly turned sour.
After trying to share its perspective on how blockchain technology could benefit the game, developer GSC Game World said it would cancel "anything NFT-related in S.T.A.L.K.E.R. 2."
Gaming outlook 2022: What's in store for mobile games?
In a report issued to mobile game developers, game engine tool Unity said, "regardless of how many developers are scrambling for a piece of the pie, there will be plenty of dessert for all."
The report projects that by 2025 there will be 2.2 billion smartphones with modern gaming technology capabilities. Additionally, the data shows mobile will represent the biggest portion of the overall gaming revenue line in 2023.
Unity outlines some of the key trends that game companies and their investors should keep in mind when it comes to the mobile space. Chief among them are expectations from mobile gamers themselves, who want experiences with a baseline level of technical quality akin to what's offered on console or computer games; they also want interconnected experiences over the internet with other players.
"Mobile gamers spent more money, more often. And since 2020, mobile ad revenues are up more than 8 percent," the Unity report indicates. "But the competition is also thicker than ever."
But competition is cutthroat, and the game-mmaker tool company states that only those monitoring genre trends and monetization techniques will survive. Casual mobile free-to-play games continue to represent the biggest moneymaker in the space as an ongoing revenue option for game makers.
"Any F2P game requires skillful follow-up for monetization, and in-app purchases and rewarded ads will continue to be the primary approaches," the report explains.
One aspect that's yet to be known about the mobile gaming landscape relates to new ad tracking rules implemented by Apple (NASDAQ:AAPL) in 2021, which allow users to back out of ad tracking.
The new rules started to be enforced in the spring of last year, but their long-term impact on revenue and growth is yet to be seen. They could make it tricky for game companies to get the data they need for business and growth plans, as they depend on ad tracking to follow up on monetization.

Gaming outlook 2022: Workers' demands may lead to unionization reckoning
Working conditions for video game makers have become a more relevant part of the conversation around the market's value proposition, and this is expected to continue in 2022.
In 2021, workers' rights in gaming gained attention thanks to allegations raised against one of the biggest companies in the space: Activision Blizzard (NASDAQ:ATVI). It owns the popular shooter franchise Call of Duty and the massively multiplayer online computer game World of Warcraft.
A wide variety of complaints were raised against company management, leading to worker walkouts and demands for the resignation of CEO Bobby Kotick; Activision Blizzard was left at the center of a new examination of the male-dominated culture of video game makers and the impact it has had on workers across the board.
In July, the State of California sued Activision Blizzard for gender discrimination and sexual harassment thanks to a toxic workplace environment, a report from Polygon indicates.
Kotick earned the ire of his employees and observers of the video game industry after a Wall Street Journal report showed he was aware of several allegations and had aided in keeping an abusive culture at Activision Blizzard.
However, the executive has been backed by the board at the company, which wrote in a statement: "The Board remains confident that Bobby Kotick appropriately addressed workplace issues brought to his attention."
In an opinion piece, GamesIndustry.Biz contributing editor Rob Fahey wrote that unionization will stand as one of the biggest stories of the industry in 2022 as the continuing effect of the Activision Blizzard situation.
Commenting on the company's issues, Fahey wrote, "it's very clear that Activision Blizzard's employees would have benefited from access to some kind of alternative recourse outside of the company's own formal structures."
The first video game-maker union in the US was formed in 2021, but what happens in 2022 is tough to predict.
"Where will this story go in 2022? At a guess, we'll see a few more small studios (and maybe some medium sized ones — there are more than a few bosses at decent-sized studios who have spoken positively about the idea of labor organization in the industry in the past) voluntarily recognising their employees' unions, generating a few more positive headlines around the idea," Fahey continued.
Gaming outlook 2022: Investor takeaway
In 2021, gaming didn't see the same kind of growth that it did in 2020, but that doesn't mean the market is on a downturn. Instead, gaming continues to show potential as it courts more consumers keen to spend.
When it comes to 2022, investors will need to keep monitoring the trend of mobile adoption thanks to a wider 5G rollout in key North American markets. Additionally, the potential for increased availability to meet demand for consoles and computer equipment may finally soothe consumers.
Don't forget to follow us @INN_Technology for real-time news updates!
Securities Disclosure: I, Bryan Mc Govern, hold no direct investment interest in any company mentioned in this article.
Featured {{ post.primary_section_name }} Stocks
Investing News Network websites or approved third-party tools use cookies. Please refer to the  cookie policy for collected data, privacy and GDPR compliance. By continuing to browse the site, you agree to our use of cookies.