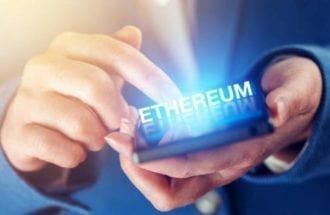 For the first time since the end of May, the price of ethereum dropped below the $200 mark, igniting speculation that the ethereum price boom is over.
Earlier this week, the price of ethereum slipped below the $200 mark for the first time since May 30, prompting speculation that the cryptocurrency has reached a "price bubble."
On Monday (July 10), the digital currency slipped to as low as $179–a drastic fall from its high of nearly $400 on June 13. That said, ethereum's price drop isn't a recent development: since the beginning of July, the digital currency has been on the steady decline, and fell nearly 25 percent on Monday and Tuesday alone. However, on Wednesday (July 12), the cryptocurrency was back above the $200 mark, sitting at $216 as of 2:18 p.m. EST according to the World Coin Index price chart.
Still–with the amount of volatility the digital currency is having, it's hard not to beg the question: what's happening to the ethereum price?

While ethereum's recent price decline is nothing to bat an eye at, neither is its overall year-to-date increase. Since the start of the year, the currency has taken off substantially–rising from $10 a token on January 2 to its current price of $216, mentioned above. That said, the bulk of its price growth has come largely since the middle of May, when it was still under $100 a token; overall, ethereum has soared roughly 2,000 percent that spans a six-month period.
Despite ethereum's general token percentage increase, Mati Greenspan, a market analyst at eTro, which a trading platform, said in an
interview with Business Insider
that ethereum's price drop has been "a long time coming."
"Anything that goes up that far, that fast has to have some sort of correction," Greenspan told the publication.
Similarly, Mark Cuban, a tech billionaire, was quoted saying by
Cryptocoins News
that he thinks cryptocurrencies are now in a bubble.
"I just don't know when or how much it corrects," he said. "When everyone is bragging about how easy they are making $=bubble," he continued.
Taking all that into consideration, ethereum's recent price struggles shouldn't be much cause for concern:
in a previous interview
with the Investing News Network (INN), Kevin Hobbs, CEO of Vanbex Group, said that he expects the ethereum price to level off somewhere between $200-$250–which seems to be the case here. Looking ahead towards the end of 2017, Hobbs said the digital currency could go as high as the $400-$500 mark–so there is still hope for an ethereum bull run yet.
Don't forget to follow us
@INN_Technology
for real-time news updates!
Securities Disclosure: I,Jocelyn Aspa, hold no direct investment interest in any company mentioned in this article.