Oct. 04, 2017 04:00PM PST
Fintech Investing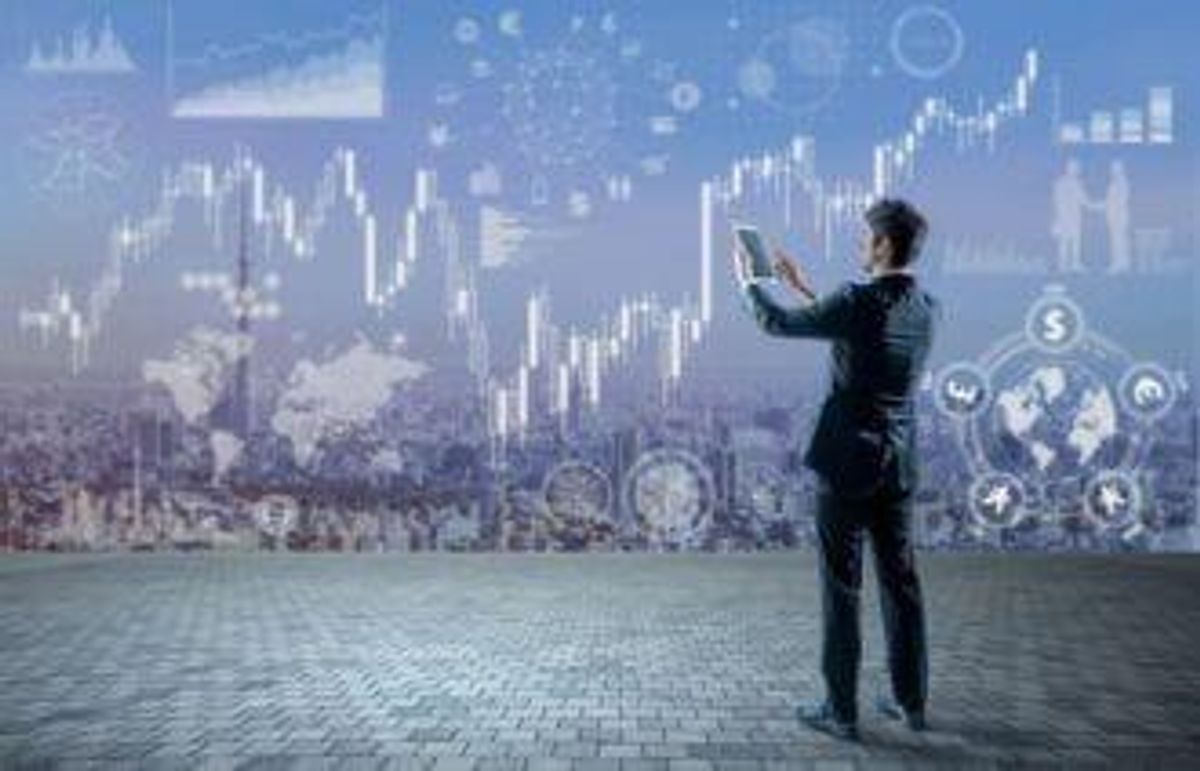 The Investing News Network recently had the opportunity to speak with Marcel Vienneau, CEO of Mobi724 Global Solutions about what the company has been up to and what it is looking forward to in 2018.
Compared to some other countries–perhaps due to its smaller population–the fintech market in Canada has been slower on the take off–although that is certainly expected to change. Case in point, earlier this year it was reported by the Globe and Mail that only 18 percent of mobile-savvy Canadians used two fintech services, compared to 33 percent on a global scale.
With innovative companies such as MOBI724 Global Solutions (CSE:MOS OTCQB:MOBIF) in the Canadian space, the number of Canadians who will adapt to fintech-related services will no doubt increase. In an interview with the Investing News Network (INN), MOBI's CEO, Marcel Vienneau told us the company is "very optimistic" about the direction the company is going in.
Having signed an agreement with Visa earlier this year to integrate its solutions onto Visa's platform, a separate agreement with CredibanCo in Colombia to provide card-linked offers and digital marketing platforms in the Colombian market,  and–more recently–an expansion of Visa's Loyalty and Offers Platform in Latin America and the Caribbean, MOBI724 Global Solutions has certainly made a name for itself this year–and moving forward.

"I'm very confident in the next three years that our sales growth is going to be over 100 percent each year and beyond next year," Vienneau said in our interview.
Other highlights of the interview include what investors should know about the company's $1 million financing with BDC  Capital, what sets the company apart from other fintech companies, how the company has maintained an increase in revenue year-over-year, some of the company's milestones in 2017, and what Vienneau's thoughts on the Canadian fintech market moving forward.
Below is a transcript of our interview. It is has been edited for clarity and brevity. Read on to find out more of what Vienneau had to say.
INN: I know that the company
recently announced
that it had closed the $1 million financing with BDC Capital–what does this mean for the company and is there anything investors should really know about this? MV:
It was part of our global funding strategy. In April we closed the $10.4 million bought deal with GMP, and $1 million loan from BDC Capital. For us, it was all part of our funding that we just recently closed. So, for now the company is fully funded to execute its business plan. In the short to mid term, we're not looking to raise anymore funds for our growth plan.
INN: I know that MOBI724 provides a variety of digital incentives, such as card-linked offers, rewards, mobile couponing and payment solutions. What sets the company ahead of other fintech companies in the space?MV:
I think that, at the end of the day, what we are bringing to the marketplace is what I would say–especially for our banking segment–is new efficiencies. For banks, we bring them a lot of cost reduction in their reward delivery systems that they have today, and new incremental revenues that is not part of the ecosystem. I think what we're bringing to the marketplace–and all of this is being developed and designed in a single seamless user experience.
We had the opportunity in January to close an agreement to integrate our technologies with the Visa Offers Platform. I believe what they see–as a benefit– [is that] we're transforming the logistics of delivering a reward to [a] customer's home in a digital payment formant, and therefore bringing more incremental revenues for banks, acquirers, and card association globally.
INN: In August, MOBI724
announced that revenue
had increased 29 percent in Q2 of this year, up from Q2 in 2016, and a more than 85 percent yearly growth for its Card-Link. What has the company done differently to maintain an increase in revenue?MV:
I think, at the end of the day, the results speak for themselves.  [Over] the past 24 months, we've sold our solutions and generated revenues from 10 different countries. I think what we have done with the agreement that we have with Visa,  [and] the agreement with CredibanCo in Colombia, we've [been able to] hire more sales staff. Our focus at the moment is that the company is entering what I consider to be a fast-growth stage.
We've hired more IT and sales staff. I'm very confident in the next three years that our sales growth is going to be over 100 percent each year and beyond next year. Right now, the reaction to our solutions in the market place is very solid. So, that's why we're adding more staff because we can foresee. Right now we have a solid sales pipeline in multiple material contracts  that are in closing mode.
For us, 2018 is really going to be our banner year. I stated more than a year ago that the first half of 2018 would be the year where our investors see that we have traction in closing deals and executing in multiple countries. I would say starting from Q2 [next year] is really where our revenues are going to accelerate. We have a lot on our plate, but [we are] very optimistic about where the company is heading.
INN: In addition to your deal with Visa, what have been some other big milestones or achievements for the company this year?MV:
We signed the agreement to integrate with Visa, so the big milestone this year is going live in multiple countries. Secondly, of course, was to complete our funding. Now we are fully funded to execute our business plan. One other aspect was [that] we completed our first acquisition (IQ7/24)to grow at a higher pace outside the Canadian market place.
Another milestone, that's not a small one, is we are to go live in the Philippines with different innovation that we are bringing to the payment scheme there. So, this year was the year that we proved to our shareholders that we were able to achieve different milestones. Next year, our investors now will see the upside on the revenues of all these different milestones. Now, being fully funded, we can hire the proper staff, hire the proper sales team so that we can go and find contracts to generate top lines for our investors. All these different milestones this year is to set the company on our 3 year plan.
The team is very motivated and we're very bullish on our future.
INN: What kind of response have you received from investors this year regarding all of the company's achievements?MV:
This year has been a very good year because last year we only had a market cap in December of roughly $3.5 million. I was trying to raise  $700,000 in November and December last year and I could not complete $700,000. When the investors started seeing that we're delivering on the important milestones, the reaction from the shareholders was very, very solid. We, in the first six months of this year, traded over 55 million shares versus just over 5 million shares the previous six months. For me, I'm building a company that I believe will help the market in the mid to the longer term.
INN: Overall the fintech market in Canada has been a little slow on the takeoff, and then in July of this year it was reported that only 18 percent of digitally active Canadians used two or more fintech services over the previous six months.  What are your thoughts on the Canadian fintech market moving ahead?MV:
I think in the Canadian marketplace, even though we're a small country, there's a lot of innovation that comes out [of Canada]. Of course, sometimes, the funding out there is not as it should be to support people that have innovative solutions compared to the US market. I really believe that innovation that comes from Canada is very well perceived around the world.
We are a smaller country that is not more innovative than some of the other countries in the world. I really feel like it belongs to us to make our innovations successful around the world. For me, that's the position that I'm taking with our company. I really believe that in the field we're in we have the best solution in the world and that's the mentality and the attitude that I'm bringing to the markets globally.
Don't forget to follow us 
@INN_Technology
 for real-time news updates!
Securities Disclosure: I, Jocelyn Aspa, hold no direct investment interest in any company mentioned in this article.The Investing News Network does not guarantee the accuracy or thoroughness of the information reported in the interviews it conducts. The opinions expressed in these interviews do not reflect the opinions of the Investing News Network and do not constitute investment advice. All readers are encouraged to perform their own due diligence.
Investing News Network websites or approved third-party tools use cookies. Please refer to the  cookie policy for collected data, privacy and GDPR compliance. By continuing to browse the site, you agree to our use of cookies.