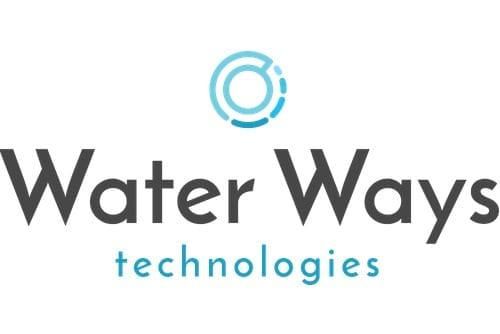 Water Ways Technologies Inc. (TSXV:WWT) ("Water Ways" or the "Company"), is pleased to provide a business update from the Company's founder and chief executive officer Mr. Ohad Haber.
Water Ways Technologies Inc. (TSXV:WWT) ("Water Ways" or the "Company"), is pleased to provide a business update from the Company's founder and chief executive officer Mr. Ohad Haber.
Dear Water Ways Shareholders,
On behalf of the Company I wish to thank you for your support. We are very excited to showcase years of experience in the global irrigation markets and represent Israel as a public company trading on a Canadian stock exchange. Since we have completed our public offering the Water Ways team has been working on deploying the capital to pursue growth initiatives as we continue to expand our global footprint. I wanted to take this opportunity to provide an update on some of the activities that we have been undertaking since completing the TSXV listing on March 19, 2019.
Overall, our 'bread and butter' continues to be the rolling-out of Israeli irrigation technology innovation in emerging nations – the countries which in our view can benefit the most from gaining access to clean water and improving the agricultural outputs. Since starting the capital raising and the listing process in Canada in early 2018, we have also embarked on a mission to aggressively expand our business plan in the global legal cannabis sector, which we have advanced from a concept to tangible projects in multiple countries. While the cannabis sector continues to represent a modest proportion of our current revenues, we continue to expand our footprint in this lucrative sector.
In addition to the core projects that we have been pursuing since 2018, summarized below is an update of several areas around the world where we have focused over the past few weeks to sustain our growth opportunities1:
Canada
As announced in a press release dated March 19, 2019, we signed a letter of intent to acquire certain assets of a Canadian distributor of irrigation and agriculture components located near London, Ontario. The distributor was established in 2004 and finished the year ended October 2018 with sales of approximately $3.74 million. We've recently received a further update that the distributor had unaudited sales for the 4 months ending February 28, 2019 of approximately $1.56 million representing substantial growth over the same period in 2018.
Water Ways intends to establish a wholly owned Canadian subsidiary which will acquire the distributor's assets and leverage their business relationships with the Canadian farming community to market and sell irrigation projects and components. Water Ways further intends to retain the distributor's sales force to focus on marketing and selling irrigation projects to the growing needs of Canadian cannabis licensed producers. The Company expects to close the transaction in Q2 of 2019.
During our most recent visit to Canada we also sponsored and visited a Canadian premiere of the Sustainable Nation movie, hosted by the Jewish National Fund of Canada and the Hebrew University in Jerusalem, which follows three individuals who are "doing their part" to bring sustainable water solutions to an increasingly thirsty planet, using solutions developed in water-poor Israel. We thank the organizers for inviting us to participate in this event.
China
The Company has reached an understanding with one of its agents to establish an entity in the People's Republic of China to sell and market Israeli irrigation equipment and components to the Chinese market and pursue turnkey irrigation projects. The agent has over 20 years of extensive experience and knowledge of the Chinese market. The Company intends to acquire certain assets of the agent, including his network of subagents, and it is expected that the agent will become the CEO of the new entity. Sales in the past 3 years, for this agent in China, ranged between $3 to $6.5 million. The Company intends to focus its marketing of irrigation equipment for growing vegetables in greenhouses and on irrigation solutions for apple plantations.
Uzbekistan
In the last quarter of 2018, the Company added a sales executive, focused on CIS countries, to its sales force. As a result, the Company signed, in January, its first irrigation project in Central Asia, which is a drip irrigation project for a cotton field in Uzbekistan. Initial value of the project is approximately $0.5 million and is expected to be delivered in Q2 2019. The Company expects to deliver other projects in Central Asia in 2019.
Mexico
I have recently visited a number of prospects in Mexico to secure additional business relationship to deepen our footprint in Mexico. We are currently negotiating with a number of irrigation and agricultural equipment distributors with a view of forming a Mexican-based subsidiary to focus on sales and marketing of irrigation products and equipment as well as turnkey irrigation projects to the Mexican market. The Company is also looking to acquire the operations of those distributors into one entity becoming a substantial player in the Mexican irrigation market.
Cannabis Industry Expansion Update
Canada
Following the successful implementation of a Cannabis project in Israel and one in Columbia the Company has put a substantial amount of effort to penetrate the Canadian cannabis and hemp cultivation markets. It was determined that the most optimal way to penetrate the market is through establishing ongoing distribution relationship with buyers of irrigation and cultivation equipment throughout the country.
Europe and Latin America
We are currently in negotiations to deliver turnkey irrigation solutions to cannabis and hemp cultivators in several European and Latin American countries and in Israel. The Company has entered into an understanding with a veteran of the cannabis growing business and a former CEO of one of the first licensed producers in South America to single-source commercial cannabis and CBD (Hemp) cultivation solutions including dehumidification, lighting technologies, irrigation, fertigation and benching.
Israel – Medical Cannabis
The Company gained experience thorough its delivery of the irrigation, fertigation and IOT (Internet of things) control system to an Israeli subsidiary of the Cronos Group (TSX:CRON), which is a greenhouse cultivation project located at Kibbutz Gan Shmuel, approximately 50km north of Tel Aviv. As a result of its experience, the Company is currently in the process of submitting bids for similar projects to a number of future licensed producers in the Israeli market. The Company expects to receive at least one additional project in Israel by the end of the year. An overview of our focus in the cannabis sector is available here: https://www.youtube.com/watch?v=wtV6XrV7Ybk.
As you can see it has certainly been a busy time at our head offices at Kibbutz Ramat David! When I started Irri-Al-Tal over 15 years ago, my vision was to employ the knowledge and experience with innovative Israeli technologies throughout the globe where it is most needed – small and medium size farmers, which oftentimes fall under the radar of larger suppliers. The past 12 months is the first time the Company has had an opportunity to deploy investor capital to grow its business and I want to thank all investors for their vote of confidence.
We are excited about the future of Water Ways as we continue to expand our global footprint and gain a presence in new markets. Stay tuned for further updates on the progress in our technology division, 2018-year end financial results and evolution of the M&A strategy that we are finalizing in order to continue rapid growth.
Sincerely,
Ohad Haber
President, CEO and Chairman of the board
Water Ways Technologies Inc.
About Water Ways Technologies
Water Ways is the parent company of Irri-Al-Tal Ltd. ("IAT") which is an Israeli based agriculture technology company that specializes in providing water irrigation solutions to agricultural producers. IAT competes in the global irrigation water systems market with a focus on developing solutions with commercial applications in the micro and precision irrigation segments of the overall market. At present, IAT's main revenue streams are derived from the following business units: (i) Projects Business Unit; and (ii) Component and Equipment Sales Unit. IAT was founded in 2003 by Mr. Ohad Haber with a view of capitalizing on the opportunities presented by micro and smart irrigation, while also making a positive mark on society by making these technologies more widely available, especially in developing markets such as Africa and Latin America. IAT's past projects include vineyards, water reservoirs, fish farms, fresh produce cooling rooms and more, in over 15 countries.
For more information, please contact
Ronnie Jaegermann
Director
+972-54-4202054
ronnie@irri-altal.com
https://www.water-ways-technologies.com/
Forward-Looking Statements
Certain statements contained in this press release constitute "forward-looking information" as such term is defined in applicable Canadian securities legislation. The words "may", "would", "could", "should", "potential", "will", "seek", "intend", "plan", "anticipate", "believe", "estimate", "expect" and similar expressions as they relate to Water Ways, including receipt of the Final Exchange Bulletin and the proposed listing date, are intended to identify forward-looking information. All statements other than statements of historical fact may be forward-looking information. Such statements reflect Water Ways' current views and intentions with respect to future events, and current information available to Water Ways, and are subject to certain risks, uncertainties and assumptions. Material factors or assumptions were applied in providing forward-looking information, including: expected sales volumes, timing of and approval of the Acquisition by the TSX Venture Exchange; timing of establishing new operations. Many factors could cause the actual results, performance or achievements that may be expressed or implied by such forward-looking information to vary from those described herein should one or more of these risks or uncertainties materialize. Should any factor affect Water Ways in an unexpected manner, or should assumptions underlying the forward-looking information prove incorrect, the actual results or events may differ materially from the results or events predicted. Any such forward-looking information is expressly qualified in its entirety by this cautionary statement. Moreover, Water Ways does not assume responsibility for the accuracy or completeness of such forward-looking information. The forward-looking information included in this press release is made as of the date of this press release and Water Ways undertakes no obligation to publicly update or revise any forward-looking information, other than as required by applicable law. Water Ways' results and forward-looking information and calculations may be affected by fluctuations in exchange rates. All figures are in Canadian dollars unless otherwise indicated.
Neither TSX Venture Exchange nor its Regulation Services Provider (as that term is defined in policies of the TSX Venture Exchange) accepts responsibility for the adequacy or accuracy of this release.
________________________
1All figures are in Canadian Dollars, unless otherwise noted
Click here to connect with Water Ways Technologies (TSXV:WWT) for an Investor Presentation.
Source: www.globenewswire.com