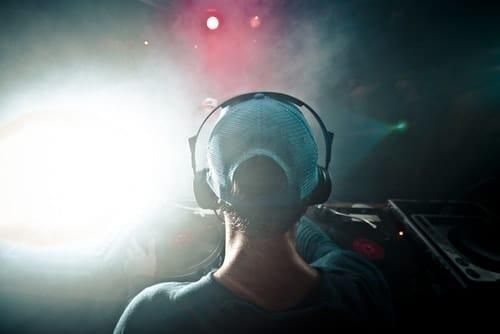 The deal played between the two companies will create the world's largest audio entertainment company with more than US$7 billion in expected pro-forma revenue in 2018.
SiriusXM Holdings (NASDAQ:SIRI) and Pandora Media (NYSE:P) on Monday (September 24) announced that SiriusXM will acquire Pandora for US$3.5 billion.
The companies said that the deal will be an all-stock transaction which will create the world's largest audio entertainment company with more than US$7 billion in expected pro-forma revenue for 2018.
The deal is expected to close in the first quarter of 2019 and has been approved by both the board of SiriusXM and the independent directors of Pandora.
Through this transaction, SiriusXM will expand its presence into homes and other mobile areas while Pandora will benefit from SiriusXM's financial resources and industry expertise.
In terms of subscriber count, SiriusXM has more than 36 million users signed up across North America along with 23 million annual trail listeners. Pandora has more than 70 million monthly active users.
Crucially for subscribers, the companies said that their products and services are set to continue with no immediate change in listener offerings.
"We believe there are significant opportunities to create value for both companies' stockholders by combining our complementary businesses," Jim Meyer, CEO of SiriusXM, said in the release.
Meyer said the with the help of targeted investments, the companies hope to see an increase in opportunities that will benefit the companies equally and separately in addition to consumers and the aritsts.
Furthermore, the companies are set to create unique audio packages by taking advantage of SiriusXM's exclusive content and Pandora's ad-supported subscription tiers. The combined entity is also set to utilize SiriusXM's extensive relationships with various automotive companies to further expand Pandora's in-car distribution.
"This transaction will deliver significant value to our stockholders and will allow them to participate in upside, given SiriusXM's strong brand, financial resources and track record delivering results," Roger Lynch, CEO of Pandora, said in the joint press release.
Following the announcement, shares of Pandora were down 1.21 percent and closed the trading session on Monday at US$8.98. The stock has a "Buy" ranking on TradingView with nine verticals in favor, 10 neutral and seven against. On TipRanks, the stock has an analyst target price of US$9.14 with a high estimate of US$13 and a low estimate of US$5.60.
However, the stock of SiriusXM took a dive and was down 10.32 percent to close the trading on Monday at US$6.26. The stock currently has a "Strong Sell" ranking on TradingView with 17 verticals against, seven neutral and two in favor. On TipRanks, the stock had an analyst target price of US$7.50 with an high estimate of US$8.50 and a low of US$5.
Don't forget to follow us @INN_Technology for real-time news updates!
Securities Disclosure: I, Bala Yogesh, hold no direct investment interest in any company mentioned in this article.