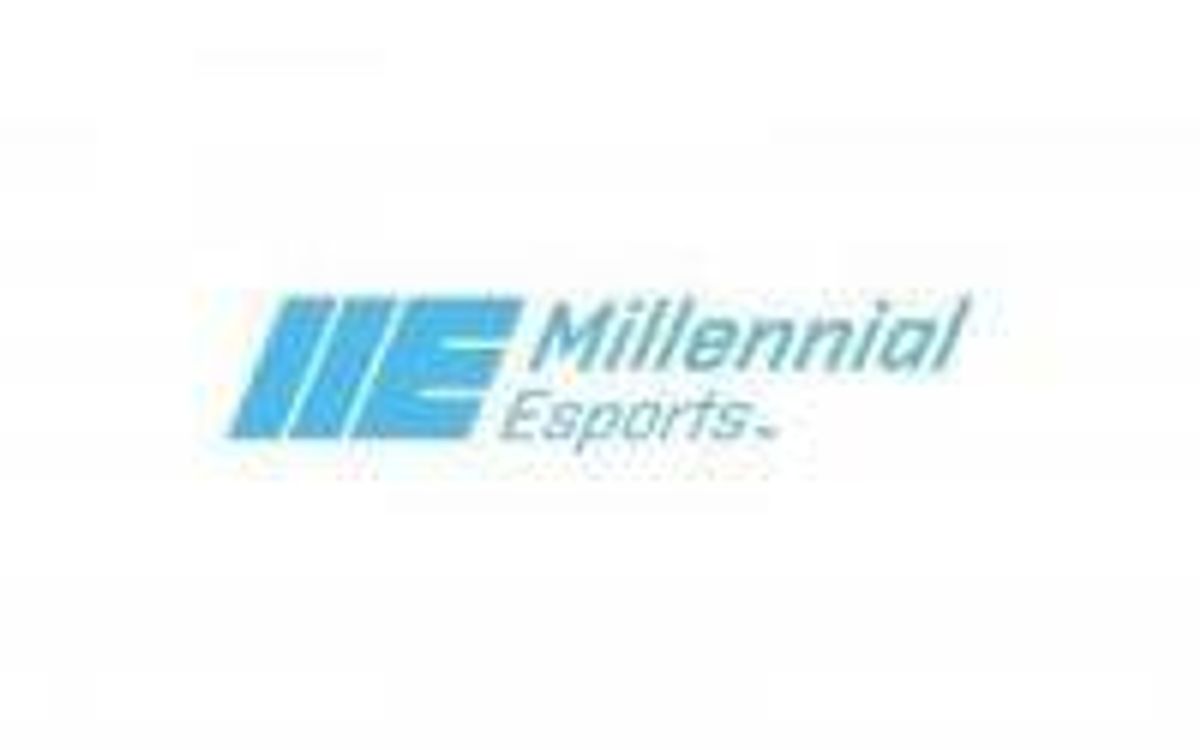 Millennial Esports (TSXV:GAME) is pleased to announce that Eden Games, in partnership with Microids, will release Gear.Club Unlimited 2 exclusively for Nintendo Switch, the leading game console for Nintendo Co. Ltd.
Millennial Esports (TSXV:GAME) is pleased to announce that Eden Games, in partnership with Microids, will release Gear.Club Unlimited 2 exclusively for Nintendo Switch, the leading game console for Nintendo Co. Ltd. Although the Company has not yet provided a release date, it is expected that Gear.Club Unlimited 2 will be available before the end of 2018. In December 2017, Eden Games took the Nintendo world by storm with the release of Gear.Club Unlimited, the most successful racing game on the Nintendo Switch.
"Our relationship with Nintendo has enabled us to get Gear.Club, one of the world's leading mobile games, in the hands of hundreds of thousands of Nintendo console fans, having proved the most popular racing game for Switch," said Millennial Esports CEO, Stephen Shoemaker. "All credit to David Nadal and the talented team at Eden for implementing exciting new features such as a local multiplayer mode with a four-way split screen, that will win even more new fans for both Gear.Club and Millennial Esports."
In Gear.Club Unlimited 2 racers will be able to power through almost 3,000 km of roads – through nature parks, on mountainsides, in the middle of the desert, and along a gorgeous coastline. As fans of Eden have come to expect, the game features more than 50 licensed cars from the world's most famous manufacturers, including the Porsche 718 Boxster, McLaren 720, 918 Spyder, 911 GT2RS, Lotus 3-Eleven and Dodge Viper, which is produced by the Fiat Chrysler Automobiles NV. Players can manage and personalize their garage, as well as their racing cars, which can be visually customized through paint and bodywork and performance-tuned to enhance the driving experience.
Gear.Club 2 Unlimited offers more than 250 all new races, including championships, challenges and a story mode where racers can save the family team from bankruptcy by taking on charismatic riders from across the globe. Players can also create and manage their own club, recruiting the best drivers that cross their path and challenging rival clubs from around the world to see their crew's name appear at the top of the leaderboard.
"With the success of Gear.Club Unlimited for Switch and the passionate response it got from fans of our games and of Nintendo, we couldn't wait to get started on this new and improved version," said Eden Games CEO, David Nadal. "We've had almost as much fun working with Microids and Nintendo as racers will have once they get their hands on Gear.Club Unlimited 2."
As previously announced by Millennial Esports, Eden Games is also partnering with Codemasters on the world's first Formula 1-branded mobile racing game, which is expected to be released in the fall. Simultaneously, Eden is developing Gear.Club Live, a slimmed down version of the leading mobile game that has been designed to facilitate in-race competitions for both cash prizes and prizes fulfilled through the Amazon GameOn platform.
About Millennial Esports Corp.
Millennial Esports Corp. (MEC) is a vertically integrated mobile gaming publisher leading a revolution to fuse Esports racing and professional motorsport through a global competition model. MEC is utilizing its gaming franchises and intellectual property (IP) to engage millions of new players. Combined with its virtual and live tournament platforms, gaming analytics capability, and motorsport IP – including World's Fastest Gamer – MEC is uniquely positioned to become the market leader in Esports Racing.
This press release contains "forward-looking information" within the meaning of applicable Canadian securities legislation which are based upon Millennial's current internal expectations, estimates, projections, assumptions and beliefs and views of future events. Forward-looking information can be identified by the use of forward-looking terminology such as "expect", "likely", "may", "will", "should", "intend", "anticipate", "potential", "proposed", "estimate" and other similar words, including negative and grammatical variations thereof, or statements that certain events or conditions "may", "would" or "will" happen, or by discussions of strategy.
The forward-looking information in this news release is based upon the expectations, estimates, projections, assumptions and views of future events which management believes to be reasonable in the circumstances. Forward-looking information includes estimates, plans, expectations, opinions, forecasts, projections, targets, guidance or other statements that are not statements of fact. Forward-looking information necessarily involve known and unknown risks, including, without limitation, risks associated with general economic conditions; adverse industry events; loss of markets; inability to access sufficient capital from internal and external sources, and/or inability to access sufficient capital on favourable terms; the Esports industry generally; the ability of Millennial to implement its business strategies; competition; and other risks.
Any forward-looking information speaks only as of the date on which it is made, and, except as required by law, Millennial does not undertake any obligation to update or revise any forward-looking information, whether as a result of new information, future events or otherwise. New factors emerge from time to time, and it is not possible for Millennial to predict all such factors. When considering this forward-looking information, readers should keep in mind the risk factors and other cautionary statements in disclosure documents of Millennial filed with the applicable Canadian securities regulatory authorities on SEDAR at www.sedar.com. The risk factors and other factors noted in the disclosure documents could cause actual events or results to differ materially from those described in any forward-looking information.
Neither TSX Venture Exchange nor its Regulation Services Provider (as that term is defined in policies of the TSX Venture Exchange) accepts responsibility for the adequacy or accuracy of this release.
Millennial Esports Media Contact:
Gavin Davidson
Director, Communication Strategy
705.446.6630
gavin.davidson@millennialesports.com
Millennial Esports Investor Contacts:
Manish Grigo
Investor Relations
416.569.3292
manish.grigo@millennialesports.com
Alex Igelman
Executive Chairman and Director
647.346.1888
alex.igelman@millennialesports.com
Click here to connect with Millennial Esports (TSXV:GAME) for an Investor Presentation. 
Source: globenewswire.ca
Investing News Network websites or approved third-party tools use cookies. Please refer to the  cookie policy for collected data, privacy and GDPR compliance. By continuing to browse the site, you agree to our use of cookies.