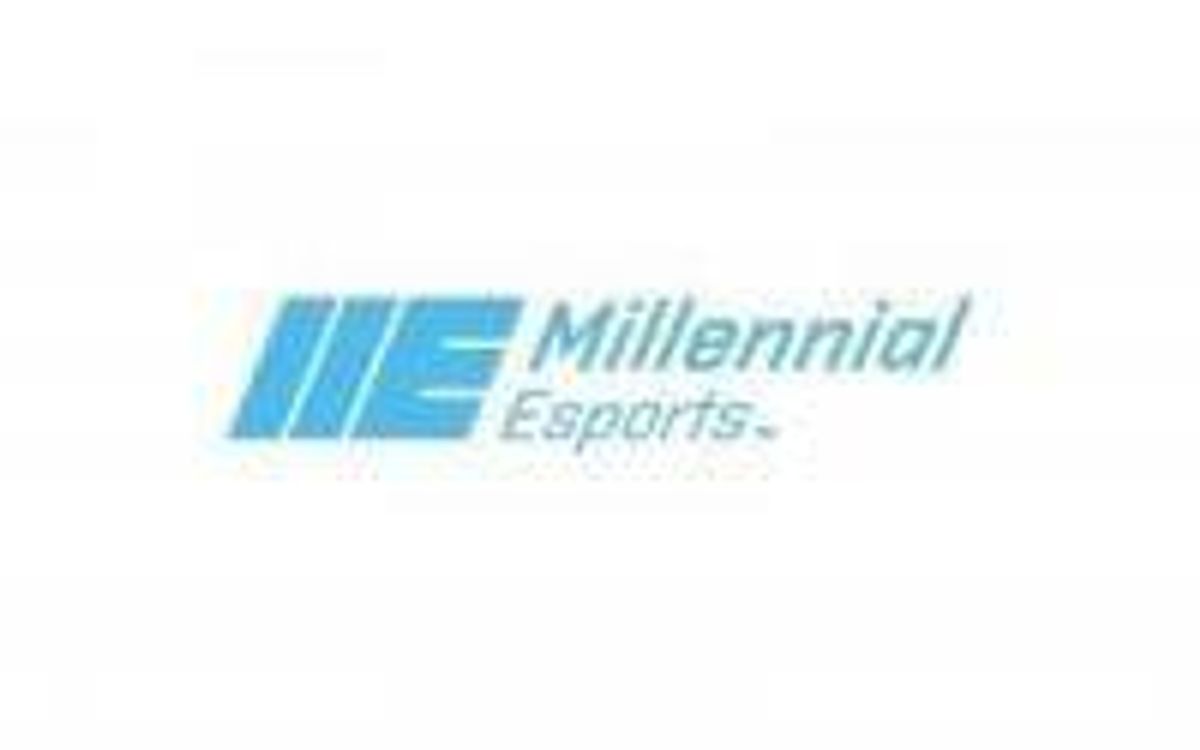 Millennial Esports (TSXV:GAME) ("Millennial" or the "Company"), is pleased to announce that the Company's Stream Hatchet business unit, under the ongoing leadership of co-founder Eduard Monserrat, continues to enjoy growth and exceed expectations in providing meaningful and actionable data and analysis of video game streaming services like Amazon's 'Twitch'.
Millennial Esports (TSXV:GAME) ("Millennial" or the "Company"), is pleased to announce that the Company's Stream Hatchet business unit, under the ongoing leadership of co-founder Eduard Monserrat, continues to enjoy growth and exceed expectations in providing meaningful and actionable data and analysis of video game streaming services like Amazon's 'Twitch'. Known and respected for its unique insights and proprietary data, Stream Hatchet, based in Spain, provides complete Esports data analytics solutions for a wide variety of global clients and partners.
"What makes Stream Hatchet so valuable to our partners and clients is the fact our data offering is, and always will be, constantly evolving," said Eduard Monserrat. "We are now in a phase where our data solution is becoming unique, and we are leveraging that in establishing partnerships with the most important companies in the video game and Esports industries."
The global success of streaming services means that Stream Hatchet services clients from around the world including Sandbox Network, a multi-channel network (MCN) company active exclusively in Korea. With Korea's largest network of gaming creators and streamers, Sandbox specializes in helping gamers maximize their influence on a variety of leading platforms. In searching for a tool that would provide access to data for their Twitch-streaming gamers, Sandbox came across Stream Hatchet.
"Stream Hatchet has been a fantastic resource for us in a number of important ways, besides making it easier for us to market livestreams." said Sandbox business development manager, Leo Jae Hun Woo. "Not only do they help us find good creators, their trend analysis and detailed channel data provide insights valuable in managing streamers' content."
Simultaneously to helping its partners conquer the digital landscape, Stream Hatchet is solidifying its position as an industry thought leader, both through its own blogs and newsletters, as well as newsletters co-created with other innovative, forward-thinking Esports and video game companies. Presently, Stream Hatchet crafts weekly in-house reports, while also providing its industry leading insights and market intelligence to the popular and highly regarded Esports Insider.
"Our team has worked hard to develop a reputation as a global thought leader in analytics, which in turn really helps the sales team lock down new clients," said Stream Hatchet Head of Global Sales, Jacob Phillips. "Partnerships like the one we have with Esports Insider are extremely beneficial in strengthening and maintaining those relationships and have been instrumental in engaging with major global companies, which we expect to lead to potential revenue generating opportunities for the Company."
Based in London and founded in the summer of 2016, Esports Insider is a business news site, media and events company that covers all news that is of interest to the Esports industry, featuring the latest stories alongside opinion pieces and interviews. The company runs both the EsportsInsider.com platform and ESI Media – which offers content creation, consultancy, and white label events services in partnership with parent company, SBC Global. Under the ESI Events banner, the company has produced more Esports events than any other company in the world, including the ESI Forum Series, ESI Super Forum, Betting on Esports Conference, and ESI Birmingham
"We've known the Stream Hatchet team for a while, and are delighted to be working with them to add something deeper, and more comprehensive, to the content we push out each week," said Sam Cooke, Co-Founder and Managing Director, Esports Insider. "We look forward to producing more insightful content focused on the industry and business side of Esports, backed up by Stream Hatchet's analytics.
About Millennial Esports Corp.
Millennial Esports Corp. (MEC) is a vertically integrated mobile gaming publisher leading a revolution to fuse esports racing and professional motorsport through a global competition model. MEC is utilizing its gaming franchises and intellectual property (IP) to engage millions of new players. Combined with its virtual and live tournament platforms, gaming analytics capability, and motorsport IP – including World's Fastest Gamer – MEC is uniquely positioned to become the market leader in Esports Racing.
Cautionary Statement on Forward-Looking Information
This press release contains "forward-looking information" within the meaning of applicable Canadian securities legislation which are based upon Millennial's current internal expectations, estimates, projections, assumptions and beliefs and views of future events. Forward-looking information can be identified by the use of forward-looking terminology such as "expect", "likely", "may", "will", "should", "intend", "anticipate", "potential", "proposed", "estimate" and other similar words, including negative and grammatical variations thereof, or statements that certain events or conditions "may", "would" or "will" happen, or by discussions of strategy.
The forward-looking information in this news release is based upon the expectations, estimates, projections, assumptions and views of future events which management believes to be reasonable in the circumstances. Forward-looking information includes estimates, plans, expectations, opinions, forecasts, projections, targets, guidance or other statements that are not statements of fact. Forward-looking information in this news release include, but are not limited to, statements with respect to internal expectations and potential commercial arrangements with future partners. Forward-looking information necessarily involve known and unknown risks, including, without limitation, risks associated with general economic conditions; adverse industry events; loss of markets; inability to access sufficient capital from internal and external sources, and/or inability to access sufficient capital on favourable terms; the esports industry generally; the ability of Millennial to implement its business strategies; competition; and other risks.
Any forward-looking information speaks only as of the date on which it is made, and, except as required by law, Millennial does not undertake any obligation to update or revise any forward-looking information, whether as a result of new information, future events or otherwise. New factors emerge from time to time, and it is not possible for Millennial to predict all such factors. When considering this forward-looking information, readers should keep in mind the risk factors and other cautionary statements in disclosure documents of Millennial filed with the applicable Canadian securities regulatory authorities on SEDAR at www.sedar.com. The risk factors and other factors noted in the disclosure documents could cause actual events or results to differ materially from those described in any forward-looking information.
Neither TSX Venture Exchange nor its Regulation Services Provider (as that term is defined in policies of the TSX Venture Exchange) accepts responsibility for the adequacy or accuracy of this release.
Media Contact:
Gavin Davidson
Director, Communication Strategy
705.446.6630
gavin.davidson@millennialesports.com
Investor Contacts:
Manish Grigo
Investor Relations
416.569.3292
manish.grigo@millennialesports.com
Alex Igelman
CEO and Director
647.346.1888
alex.igelman@millennialesports.com
Click here to connect with Millennial Esports (TSXV:GAME) for an Investor Presentation.
Source: globenewswire.com
Investing News Network websites or approved third-party tools use cookies. Please refer to the  cookie policy for collected data, privacy and GDPR compliance. By continuing to browse the site, you agree to our use of cookies.