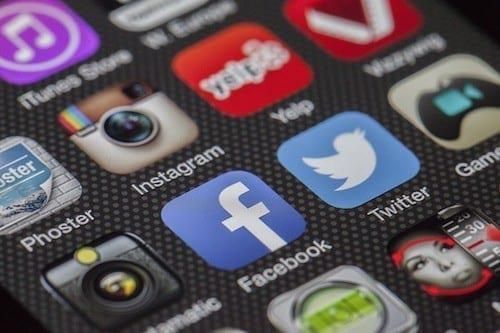 Instagram has introduced payment options for limited users across the globe. The move is aimed at making it more valuable for companies to use the platform.
Facebook (NASDAQ:FB) has introduced a new payment gateway for Instagram, a move that was tipped by CEO Mark Zuckerberg at the company's Q1 earnings call in late April.
The payment option has been enabled by Instagram for limited users. It allows these users to add their personal credit and/or debit card details and purchase content from pages.
There is also an activity tab that lets Instagram users to track their purchases, and users can add a security pin to prevent unauthorized purchases from their account.
Zuckerberg said this is going to be a big opportunity, and that people will start to interact with pages and in turn make it more valuable for businesses to be on Facebook.
"You see content from that page. You can click through or tap through to a message thread and then you can either get customer support, or complete a transaction, or do a follow-on transaction. And that will be very valuable for businesses," Zuckerberg said.
He added, "[w]e view the payment in that context not as the goal, but as something that's helping the business and the person succeed at having the transaction or doing what they're trying to do. And that's going to make people's experience better."
At the recently concluded F8 developer conference, Facebook introduced several other new tools for Instagram, including AR camera effects for Instagram, video chat and a new explore page.
A similar feature could be rolled out to WhatsApp in the near future, with Zuckerberg confirming an interesting development based on the company's experiment in the Philippines.
"We've been running an experiment with mobile financial services in Messenger. And one of the things that we found in the Philippines, for example, is that people can buy access to data plans through Messenger," Zuckerberg explained.
He continued, "[a]nd because it allows the mobile carriers to not have to have the whole supply chain in sales and retail that they have otherwise, they're able to sell the data plans for on average about 10 percent less than they would be able to otherwise, which actually is allowing more people to get on the Internet in the first place because they can now afford data plans."
Facebook shares were trading at US$176.04 as of 2:27 p.m. PST on Friday (May 4), up 1.45 percent. Following its recent announcements, the company has a strong buy rating on TipRanks with an analyst target price of $220.59.
Don't forget to follow us @INN_Technology for real-time news updates!
Securities Disclosure: I, Bala Yogesh, hold no direct investment interest in any company mentioned in this article.