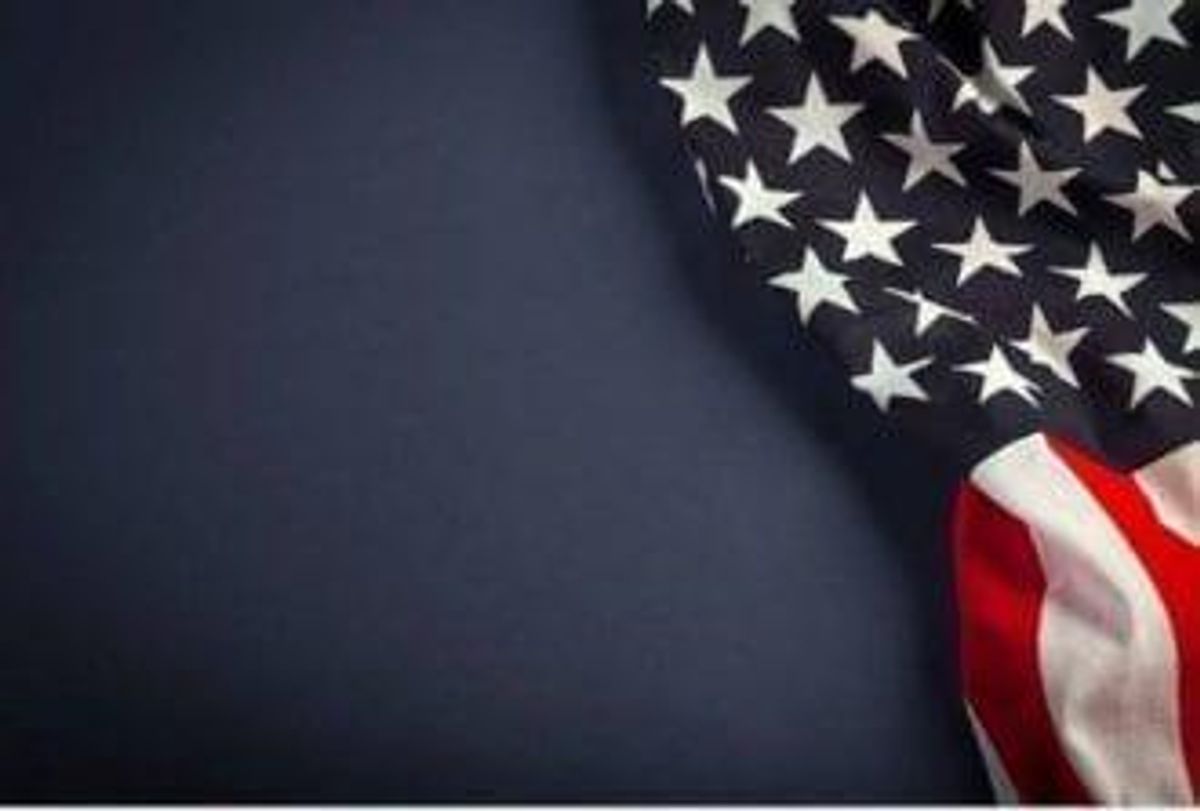 The FAANG stocks are on a roar in 2017– has a Trump presidency impacted these top tech giants?
It doesn't matter what it is, US President Donald Trump has a heavy influence with nearly everything he says–and particularly when it comes to the stock market.
Take, for example, his false comments made alleging the stock market has added $4 trillion value since being elected in November 2016. According to Fortune, the S&P 500 has gained $2.4 million since last fall, which represents roughly a 13 percent increase to reach just over $20 trillion.
Still–while the index's rally since Trump's presidential victory is nothing to sniff at–on the other hand, the technology sector has been largely versatile during that time. That said, a recent report with data compiled by Factset, a data intelligence firm, suggest that the technology sector is expected to report 10.5 percent earning growth–which is the second highest of all 11 sectors.

This is where the FAANG tech giants come into play: Facebook (NASDAQ:
FB
), Amazon (NASDAQ:
AMZN
),  Apple (NASDAQ:
AAPL
) Netflix (NASDAQ:
NFLX
) and Google's parent company, Alphabet (NASDAQ:
GOOGL
) have all performed well so far this year, collectively making returns of more than 20 percent.
According to Reuters
, the S&P 500 index is expected to increase 8.2 percent for the second quarter, which includes the FAANG stocks. The publication goes on to report that the market cap for the FAANG stocks rose $119.85 billion during the second quarter–a 22.5 percent increase of the S&P 500's market cap. In other words, the FAANG stocks have "significantly outperformed" the S&P index so far in 2017.
David Aurelio, senior research analyst at Thomson Reuters told Reuters that FAANG's growth earnings should be approximately six percent for the second quarter, "but that is not enough to boost growth overall."
Similarly,
the New York Times reported that
"these market darlings," which are accountable for a "disproportionate percentage of the market's gains, are expensive, and getting more so." In other words, the cumulative market caps of those companies is so large they can't help but rule the indexes.
Additional Reuters data states that the FAANG group will "over-contribute" on revenue, with an expected increase of 15.7 percent, whereas the S&P 500 will only move up 4.6 percent.
Because these stocks have contributed to so much growth, this year, AdvisorShares unveiled the AdvisorShares New Tech and Media ETF (NYSEARCA:
FNG
) on July 12, which was created to "capitalize on the current situation and the strong momentum in the tech space."
According to NASDAQ
, the ETF provides exposure that is similar to investments in "high-performing" technology and media innovators.
But, why is so much investor attention migrating towards technology stocks–and FAANG stocks in particular?
There are several cases that can be made, but on Monday (July 17),
two Republican senators declared
their opposition to repeal the Affordable Care Act, which News Max Finance states shows that Donald Trump's "ability to get his agenda through the legislative process is compromised, which means it would be unwise for investors to incorporate promises from the White House into asset prices."
Reuters also reported that
the US stock market "gave a muted response" regarding the US Senate of legislation to repeal and replace the Affordable Care Act, highlighting that investors aren't pricing in any "business-friendly" legislation in 2017.
"The expectation for this administration to get anything passed is low. You had zero room for error on a (healthcare) bill that's hard to get passed. The revelation isn't shocking," Art Hogan, chief market strategist at Wunderlich Securities told Reuters.
"It's hard to do a tax reform in the style that it was campaigned on. The healthcare hurdle pushes everything in Trump's agenda to 2018," he continued.
Taking all of that into consideration, with the New Tech and Media ETF in place, it could very well be the safe haven that investors are looking for under a Trump presidency. Like NASDAQ suggests, the ETF could be an "intriguing choice" for investors looking for concentrated exposure in a fast growing segment of the stock market.
Year-to-date, shares of Facebook are up 41.56 percent to $162.86; Amazon's stock price has increased 36.62 percent to reach $1,024.45; shares of Apple have climbed 29.58 percent to $150.08; Netflix has soared 48.30 percent to $183.60; and Google's parent company, Alphabet, has increased 24.54 percent o $986.95.
Don't forget to follow us 
@INN_Technology
 for real-time news updates!
Securities Disclosure: I,Jocelyn Aspa, hold no direct investment interest in any company mentioned in this article.
Investing News Network websites or approved third-party tools use cookies. Please refer to the  cookie policy for collected data, privacy and GDPR compliance. By continuing to browse the site, you agree to our use of cookies.