What is Data Investing?
Jan. 08, 2018 04:00PM PST
Data Investing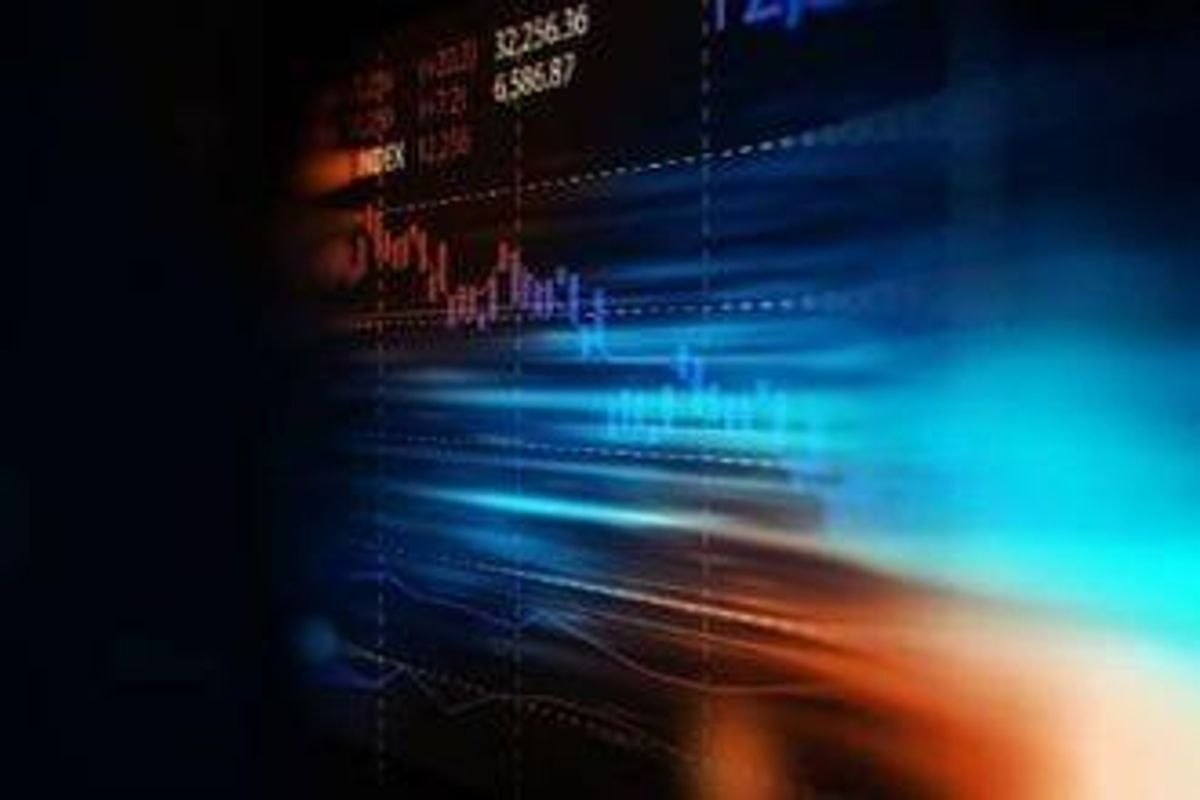 Data investing is of growing importance to all global markets. Companies are searching for more efficient ways to organize, understand and apply data.
Unlike other industries that can be easily organized–for example, biotech investing falls under the life sciences umbrella, while app investing is exclusively part of technology investing–data investing is not easily categorized.
The data industry is of growing importance to almost all global markets, as companies search for more efficient ways to organize, understand, and apply the data.
To that end, the Investing News Network (INN) breaks down what investors need to know about data, and how to step into this vast–yet fascinating–space.

Why do we need it?
In the digital age, almost every consumer interaction leaves a digital trace: retail receipts are kept; doctor's visits recorded; and social media histories stored, to name a few. It is difficult to grasp the enormity of these data collections.
In other words, a Microsoft article defines company needs for big data as a way to "survive in a rapidly expanding and increasingly competitive market where the sources and the requirements to store data are growing at an exponential rate."
More specifically, Microsoft states that big data can be used for storing large volumes of data, discovering new insights in large stores of data, and obtaining critical management information.
In an article on business opportunities in big data, Inc. cited McKinsey & Company's finding that 15 (out of 17) sectors in the US have more data stored per company than all of the US Library of Congress. Companies require solutions for turning this backlog of data into a useable source of target information. Big data companies provide this service.
Defining "Big Data"
Big Data was originally used to describe datasets which exceeded the storage and organizational capabilities of traditional databases. Today, this term has expanded to not only refer to the data itself, but also the technologies which capture, store, manage and analyze large collections of data to gain insights into consumer behavior, supply efficiency, and other essential aspects of business performance.
According to Research and Markets' "The Big Data Market: 2017 – 2030 – Opportunities, Challenges, Strategies, Industry Verticals and Forecasts" report, the explosion of web, social media, mobile devices, sensors, log files and transactional applications has created a significant need for this sort of technological platform.
Market snapshot
Research and Markets' latest report estimates in 2017, big data vendors will rake in $57 billion from hardware, software, and professional service revenues, with that number growing to $76 billion by the end of 2020.
The market research firm IDC agrees that the big data and services market is one of the fastest growing sectors in technology. The firm estimates that worldwide revenue for big data will grow from $130.1 billion in 2016 to over $203 billion by 2020.
"The availability of data, a new generation of technology, and a cultural shift toward data-driven decision making continue to drive demand for big data and analytics technology and services,"  Dan Vesset, group vice president, Analytics and Information Management, said in the report.
Pushing that growth will be spending from a number of industries, particularly from banks and telecommunications, Jessica Goepfert, program director of Customer Insights and Analysis was quoted as saying by IDC.
"Within banking, many of these efforts are focused on risk management, fraud prevention and compliance related activities," Goepfert continued. "The customer experience is at the heart of the telecommunication industry's BDA investments; for instance, BDA technologies are being deployed in call centers to enable representatives to delight callers with superior service."
In 2018 and beyond, a few trends in the big data sector that are likely to make headlines include:
prescriptive analytics, which "helps provide the right solution at the right time, in the right context";
dark data revelation, which will help put forth efforts in the recovery and digitization of historical data;
data quality and data security; and
machine learning, an industry in itself that is growing at a rapid rate. In 2018, it's expected machine learning will help with real-time ads, fraud detection and data analysis, to name a few.
How does it help companies?
The global management consulting firm Bain & Company's report "Big Data: The organizational challenge" reveals the multitudes of ways that big data is benefiting organizations. Companies that incorporate big data technologies are twice as likely to use data frequently when making decisions.
This ability to effectively use data in decision making leads to a much more efficient company: these firms are  are five times as likely to make faster decisions and three times as likely to execute decisions as intended. Ultimately, these organizations are twice as likely to be in the top quartile of financial performance within their industries.
The visible benefit that big data technology has upon organizational behaviors suggests that more companies will continue to adopt it, leading to even greater growth for the new data industry.
How to invest in big data
So what is the best way for investors to become involved in this booming sector? There are lots of small cap companies that are having a big impact on the market.
For instance, CARL Data Solutions (TSXV:CRL) is creating all-in-one enterprise applications for data collection, storage and analysis.
Meanwhile, Engagement Labs (TSXV:EL) offers full-service, data-driven social technology solutions for marketers, and is focused on helping companies realize the impact they have on social media. Both companies are working at the core of the big data market, a market that is poised to grow and expand over the coming years. For investors, small companies spell big promise, in both innovation and financial returns.
ETFs are also a popular alternative route when it comes to investing in big data as a whole, rather than a single company.
From 2015 to 2017, the PureFunds ISE Big Data ETF (NYSEARCA:BIGD) was the only pure play data ETF and tracked large-scale data providers, like Oracle (NYSE:ORCL), IBM (NYSE:IBM), and SAP SE (NYSE:SAP), but ceased operations on July 31, 2017.
Still, there are other ETFs that track a range of technology companies, including those in the big data sector. One such ETF is the Vanguard Information Technology ETF (NYSEARCA:VGT), which tracks companies in the information technology sector focused on software, consulting and hardware. As of January 5, 2018 the index tracks 364 holdings, with its top ones being: Apple (NASDAQ:AAPL), Microsoft (NASDAQ:MSFT), Facebook (NASDAQ:FB), and Alphabet (NASDAQ:GOOGL).
The First Trust NASDAQ 100 Technology (NASDAQ:QTEC) is another similar example, and equally-weights large market cap stocks listed on the NASDAQ. Some of the companies listed on this ETF include: NVIDIA (NASDAQ:NVDA), Micron Technology (NASDAQ:MU), Skyworks Solutions (NASDAQ:SWKS), and Baidu (NASDAQ:BIDU), among others.
All told, there is no shortage of opportunities when it comes to investing in big data, and with the industry poised for continual growth over the next several years
Don't forget to follow us @INN_Technology for real-time news updates.
This is an updated version of an article first published on the Investing News Network in 2015. 
Securities Disclosure: I, Jocelyn Aspa, hold no direct investment interest in any company mentioned in this article.

Investing News Network websites or approved third-party tools use cookies. Please refer to the cookie policy for collected data, privacy and GDPR compliance. By continuing to browse the site, you agree to our use of cookies.