Jul. 20, 2015 11:40AM PST
Data Investing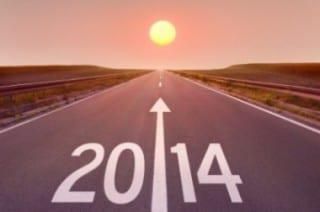 2014 was a growth year for big data investing. Reports released during the year called for both growth in big data management and in spending on big data.
The big data investing industry saw significant growth in 2014. Reports released during the year called for both growth in big data management and in spending on big data.
Here's a look at three of 2014's top big data investing news stories. All in all, big data investing appears poised to grow and take on a larger role in mainstream markets.
Big data initiatives hitting the mainstream
In January, IDG predicted that enterprises will spend $8 million on big data-related initiatives in 2014. The report, titled 2014 IDG Enterprise Big Data, states that nearly half of companies are implementing big data projects now — or will in the near future — as CEOs partner with IT executives to manage and execute these strategies.
The report also predicts that the amount of data managed will increase by 76 percent in the next 12 to 18 months. The report was exciting news for big data investing, with Forbes naming 2014 "the year big data adoption goes mainstream in the enterprise."
Big data to transform Wall Street
Goldman Sachs (NYSE:GS) made headlines for leading a $15-million investment round in Kensho, a start-up company that offers real-time statistical computing systems and salable analytic architectures. More specifically, Kensho is an analytics platform that can answer complex financial questions by automating previously human-intensive research.
For Goldman Sachs the benefit of the platform is that it allows it to move beyond numerical data to analyze unstructured data (such as geopolitical and environmental events). It should help investors, analysts and traders work more efficiently and precisely by opening a new realm of data that can be systematically organized and analyzed.
Tony Pasquariello, Goldman Sachs' co-head of North American Equity Derivatives Sales in the Securities Division, said in a press release, "[o]ur unique partnership with Kensho is an extension of our overall strategy of using and investing in new technology which allows us to deliver insights to our clients."
This deal illustrates the ways in which big data is being adopted and incorporated into the investing landscape.
Big data investing poised to grow
A report published by Accenture (NYSE:ACN) and General Electric (NYSE:GE) in October notes that companies are moving quickly to adopt big data solutions.
Indeed, big data investing is of foremost importance to companies that fear losing market share, competitiveness and investor confidence — 88 percent of survey respondents said that big data investing is within their top three priorities, and 82 percent said that they are planning to further develop a big data analytics platform in the next three years.
Companies' interest in these platforms has risen in the last two to three years. In all, 93 percent of respondents said they have seen new industry entrants leverage big data as a key differentiation strategy, and 89 percent said they believe companies that do not adopt a big data analytics strategy in the next year risk losing market share and momentum.
These findings bode well for investors looking to the big data industry. At the time the report was published, more than half of respondents reported spending from 20 to 30 percent of their technology expenditure on big data investing, and this figure is poised to rise: 76 percent of respondents expect to increase spending on big data in 2015.

Securities Disclosure: I, Morag McGreevey, hold no direct investment interest in any company mentioned in this article.
Related Reading:
What Should I Invest in Big Data?