Aug. 11, 2015 03:10PM PST
Data Investing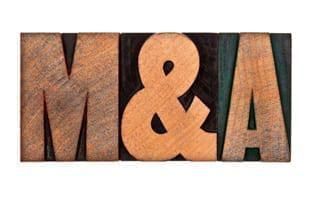 Pandora and Spotify both made important acquisitions in the big data sector in the second quarter of 2015.
As the music industry increasingly turns to streaming services, online consumer data organization is becoming paramount. A slew of music companies acquiring data startups illustrates this symbiotic relationship — indeed, both Spotify and Pandora (NYSE:P) made exciting acquisitions in the big data sector during Q2 2015.
Looking at the growing prominence of music streaming services, Cira states that they generated $1.9 billion in revenues in the US in 2014, representing a 29-percent increase in growth from the previous year. Apple's (NASDAQ:AAPL) controversial entry into music streaming services via Apple Music illustrates the increasingly central position that it holds within the music industry.
Apple Music was launched on June 30 in more than 100 countries, with a trial plan that offered the first three months of use free. After that, subscriptions cost $10 per month, or $15 a month per family (with access for up to six people). According to The New York Times, the service has already received 11 million sign ups, making it a major destination for music streaming services.
Apple Music's largest competitor is Spotify, with 75 million users in total and 20 million paying users. According to Will Page, the company's director of economics, Spotify accounted for 10 percent of US record label revenues last year, and half of the worldwide music streaming services market. These figures demonstrate that music streaming is growing, requiring new solutions for organizing consumer data.

Pandora acquires Next Big Sound
As mentioned, music streaming service Pandora made a major acquisition in May, purchasing data analytics startup Next Big Sound for an undisclosed amount. According to The Wall Street Journal, the acquisition will bolster Pandora's services for musicians by expanding its Artist Marketing Platform. The data analytics company gathers information from social media, sales and streaming to help artists unpack the relationship between social media, marketing, promotional events and revenue. Previous investors in Next Big Sound include Alsop Louie Partners, Foundry Group and IA Ventures.
This deal follows in an established trend of music streaming services companies acquiring data companies. For example, Spotify acquired the Echo Nest, a company that deciphers trends in popular songs, last year. In January, Apple purchased Semetric, which functions much like Next Big Sound to gather social media data.
Spotify acquires Seed Scientific
At the end of June, Seed Scientific, an advanced data analytics firm that specializes in crafting algorithms and data-driven solutions for clients, was acquired by Spotify. According to a press release, Seed Scientific's team and technology will become the framework for Spotify's new Advanced Analytics unit, which combines math, science, design and engineering to craft tools, models and insights using data. The unit will be led by former Seed Scientific CEO Adam Bly.
Bly stated, "we are thrilled to now be joining forces with Spotify — a pioneer in shaping culture with data — to create the leading advanced analytics organization in the world."
Investor takeaway
These acquisitions highlight the important position that consumer data occupies in the music streaming services landscape. If major music companies continue to acquire smaller data companies, then data investing appears to be a very promising sector for investors.

Securities Disclosure: I, Morag McGreevey, hold no direct investment interest in any company mentioned in this article.
Related Reading:
What Should I Invest in Big Data?