May. 05, 2016 03:20PM PST
Cyber Security Investing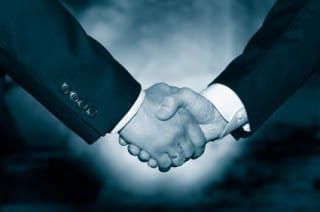 Mergers and acquisitions are becoming an increasingly important dimension of new tech investments. Here's a look at their impact in the small cap space.
Tech M&A is a hot topic right now, as companies ramp up their mergers and acquisitions activity to stay competitive in an ever changing market. Multinational corporations are striving to remain comprehensive in a sector that increasingly privileges pure play companies. Meanwhile, small cap companies see M&A as a way to increase their reach by breaking into new verticals.
To understand the M&A landscape, the Investing News Network turned to several experts operating in all aspects of the tech investment scene. What follows is the first article in a two-part series. In this first installment, INN investigates how small cap companies are wielding M&A as a tool of growth and how this strategy is impacting investors.
Here's what's driving new tech investments in the small cap M&A scene.

Small cap companies use M&As to propel new tech investments
Mergers and acquisitions are taking on new importance in the small cap tech landscape, as companies harness their power to expand and develop in a challenging market. The boundaries between verticals are breaking down, as innovative technologies disrupt comfortable borders between sectors. For instance, the move towards internet of things, which has been largely driven by big data, has helped to propagate the massive shift towards the mobile web. Meanwhile, this transition has created a whole slew of vulnerabilities for the cybersecurity sector. In order to stay relevant in today's market, companies must recognize this shift towards interconnectedness.
However, the way we do business hasn't quite caught up to the market's newly collaborative culture, which makes breaking into new verticals difficult for small cap companies. Without industry specific references and connections in a specific vertical, it's incredibly difficult to break into the market – no matter how relevant one's product might be. That's why CEOs like Pare and Johnson are turning towards M&A as a way to transcend this issue.

VIQ and Dataworxs
According to Pare, M&A activity is one of the best strategies for entering new verticals. If two companies mesh on a technological level, and one company has access to an entirely new client base, then this relation has the potential to pay off in dividends. That's exactly what VIQ did with the acquisition of Dataworxs in September 2015. VIQ is oriented around providing solutions for digital media evidence as a whole. From recording audio, video, and photographic materials on a secure platform, to providing collaborative tools to access and share this data, the company is focused on sharing information in the most secure and user-friendly way possible.
And, while the company had its roots in the judicial sector, it was looking to expand in 2015. Pare speaks eloquently about the "struggle to break into new markets with no references," and the problem solving skills required to overcome this challenge. In the case of VIQ, acquisition was the way to go. In came Dataworxs, a leading technology provider of digital audio dictation, document management and speech-to-text software solutions. For Pare, the company's acquisition enabled VIQ to move beyond its roots in the judicial system to target the growing markets of healthcare, transportation and insurance, amongst others.

CARL Capital Corp and FlowWorks
Pare isn't alone in the small cap space in his proclivity towards acquisition as a tool for expansion across verticals. Johnson pursued a similar strategy with CARL when looking to gain a foothold in the utilities sector. At the same time that VIQ was moving ahead with the acquisition of Dataworxs, CARL (a developer of big-data-as-a-service-based solutions) was entering a merger agreement with Seattle-based FlowWorks, a company with significant contacts in the water management and water infrastructure.
Johnson told INN that "FlowWorks was a company that we knew if we moved to our platform we could do amazing things with and grow the company exponentially." All in all, he sees "huge growth in the utilities sector," particularly from a big data perspective.
All told, these companies illustrate the important role that M&A is playing in the small cap space. With big technologies and big dreams, it stands to reason that these CEOs want to expand their companies across verticals and industry boundaries. M&A, it seems, is one of the best ways to do this.
Want to learn more?
Stay tuned for a follow up article that addresses M&A activity for the industry's tech giants like Cisco (NASDAQ:CSCO) and IBM (NYSE:IBM).
Don't forget to follow us @INN_Technology for real-time news updates.
Securities Disclosure: I, Morag McGreevey, hold no direct investment interest in any company mentioned in this article.