Jan. 17, 2019 03:01PM PST
Blockchain Investing

YDX Innovation Corp (TSXV:YDX; OTC:YDRMF; FSE:A2AP0L) ("YDreams" or the "Company") is pleased to announce that effective January 17, 2019 it will be changing its name to "YDX Innovation Corp".
YDX Innovation Corp (TSXV:YDX; OTC:YDRMF; FSE:A2AP0L) ("YDreams" or the "Company") is pleased to announce that effective January 17, 2019 it will be changing its name to "YDX Innovation Corp". The company's new website will be www.ydxinnovation.com and the common shares of the company will commence trading under the new name on the TSX Venture Exchange with the new trading symbol "YDX" at the opening of trading on January 17, 2019.
The change was necessary due to an increased interest in creating new ventures that have the potential of working as independent business units such as Arkave VR and YDreams Global.
YDreams Global will continue to operate as per usual as one of the most innovative digital agencies in the world and will be a sister company to Arkave VR. Both companies are wholly-owned by YDX and will continue to grow in unison, with collaboration between the two teams and their technologies, giving both a competitive edge.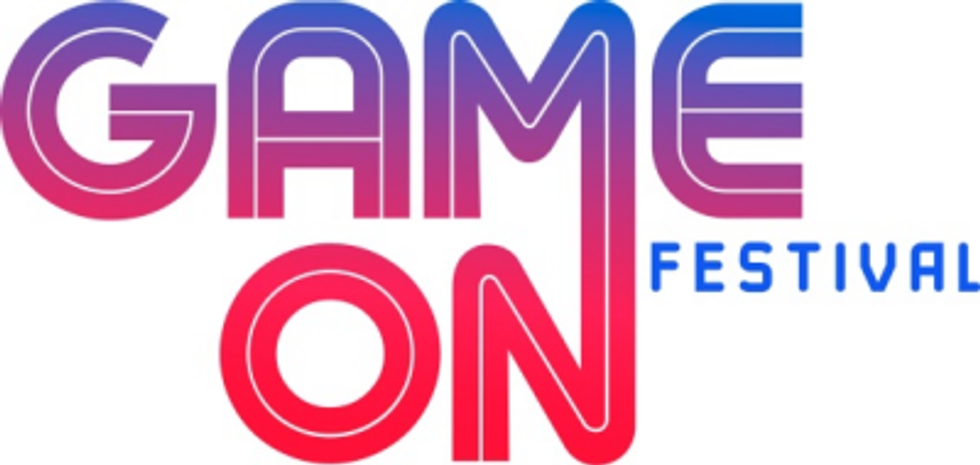 The Company would also like to announce the creation of a third initiative in its organization. Game On Festival is a new event, conceptualized and designed by the Company to appeal to the growing demand for eSports and gaming events.
Game On Festival combines the expertise of digital storytelling that made the YDreams brand famous with a new format of eSports tournaments for North America. An Interactive Exhibition about the history of Videogames will be the main attraction, offering various immersive experiences for fans of all eras of gaming.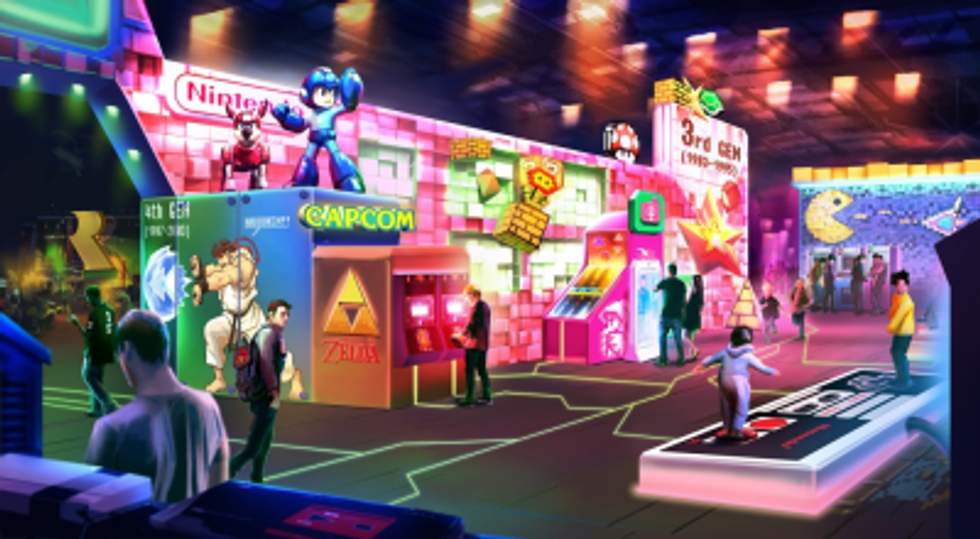 Conceptual Illustration
"With the immense interest in professional gaming and eSports, we see an opportunity to create something relevant for this large demographic group, those who play regularly and always wondered how they would do in a professional competition." – stated Daniel Japiassu, CEO of the now YDX.
Karina Israel, COO of YDX stated: "It was amazing to see how passionate the players are about not only the games, but also the professional gamers. They are the heroes, the rock stars of this generation. It's important for them to understand what is involved to have a realistic and healthy approach to the world of professional eSports."
About the change to YDX, Daniel Japiassu commented: "The name YDreams Global is known as an industry leader for creating highly innovative virtual and augmented reality marketing solutions for big brands. This recognition took years to accomplish and came from delivering unique solutions to clients such as Coca-Cola, Cisco and Hyundai. However, the Company is expanding, it is multiplying, that's what the X represents. We are going to continue this path of innovation with the focus on products that are sustainable and have the potential for exponential growth. We are excited by the growth we have experienced and believe the new name will be well received and our shareholders will support us in making the YDX brand a success."
Daniel Japiassu, CEO of YDX will attend the AlphaNorth Capital Events in Nassau this weekend and would like to invite those present to stop by the booth and hear more about the plans for 2019.
About YDX Innovation
YDX Innovation Corp. (TSXV- YDX :: www.ydxinnovation.com ) is a technology company that develops products and services and is an expert in immersive technologies like Augmented and Virtual Reality, eSports events and Interactive Exhibitions.
Currently three companies are part of the YDX Family:
Arkave VR Arena – www.arkavevr.com – a gaming platform that brings the most immersive Virtual Reality experience to Location Based venues with a highly scalable business model.
Arkave VR has a flagship store in Brazil, two Arenas in the United States, a flagship store being built in Canada and is being sold through a network of distributors that will focus on the thousands of Family Entertainment Centre's throughout North America, in constant search for innovative attractions.
YDreams Global – www.ydreamsglobal.com – have developed over 1,300 interactive experiences for clients all over the world such as Disney, NBA, Adidas, Cisco, Nokia, Nike, Mercedes Benz, Coca-Cola, Santander, AmBev, Qualcomm, Unilever, City of Rio and Fiat.
YDreams Global has generated over 24 Million CAD in Revenues in past 7 Years.
Game On Festival – www.gameonfestival.com – is a new event under development by the Company that combines eSports Tournaments with a large Interactive Exhibition about the videogame industry and its history.
More Information:
Jim Nelson
Director
(604) 646-6910
contact@ydxinnovation.com | www.ydxinnovation.com | www.youtube.com/ydreamsglobal
Neither TSX Venture Exchange nor its Regulation Services Provider (as that term is defined in the policies of the TSX Venture Exchange) accepts responsibility for the adequacy or accuracy of this release.
This communication contains "forward-looking statements" within the meaning of applicable Canadian securities regulations. All statements other than statements of historical fact herein, including, without limitation, statements regarding our current and future plans and objectives, are forward-looking statements that involve various risks and uncertainties. There can be no assurance that such statements will prove to be accurate and future events and actual results could differ materially from those anticipated in such statements. Important factors that could cause actual results to differ materially from our expectations as well as a list of risk factors that we deem relevant are disclosed in the documents we file from time to time via SEDAR with the Canadian regulatory agencies to whose policies we are bound. Forward-looking statements are based on our current assumptions, estimates and opinions and are inherently subject to significant business, economic and competitive uncertainties and contingencies, many of which are difficult to predict and generally beyond our control. We do not undertake any obligation to update forward-looking statements should our assumptions, estimates or opinions change, other than as required by law and readers are advised not to place undue reliance on forward-looking statements.
Statements included in this announcement, including statements concerning our plans, intentions and expectations, which are not historical in nature are intended to be, and are hereby identified as, "forward-looking statements". Forward-looking statements may be identified by words including "anticipates", "believes", "intends", "estimates", "expects" and similar expressions. The Company cautions readers that forward-looking statements, including without limitation those relating to the Company's future operations and business prospects, are subject to certain risks and uncertainties that could cause actual results to differ materially from those indicated in the forward-looking statements.
Click here to connect with YDX Innovation Corp (TSXV:YDX; OTC:YDRMF; FSE:A2AP0L) for an Investor Presentation.
Source: www.thenewswire.com
Investing News Network websites or approved third-party tools use cookies. Please refer to the  cookie policy for collected data, privacy and GDPR compliance. By continuing to browse the site, you agree to our use of cookies.