HIVE Blockchain Adds Board Members, Revises Bitcoin-mining Contract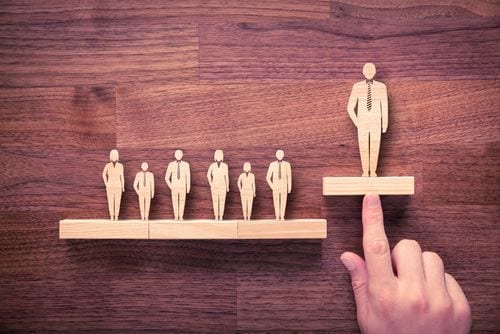 HIVE Blockchain has appointed new board members after Harry Pokrandt stepped down from the role of CEO. The new board members will help the company transition into its next phase.
Months after HIVE Blockchain (TSXV:HIVE) CEO Harry Pokrandt stepped down from his role, the company has added new board members to take the company in a new direction.
On Tuesday (November 20), HIVE announced that Marco Streng, CEO and co-founder of Genesis Group, will act as the company's vice chairman, while Darcy Daubaras will assume the role as chief financial officer.
Streng is a co-founder of Genesis Group, which launched at the end of 2013, and has served as an advisor to HIVE Blockchain in addition to being a co-founder.
The company's new leadership comes hand-in-hand with it transitioning from its start-up phase to what it is now calling HIVE 2. The company launched on TSX Venture Exchange in 2017 and has grown to become an operational blockchain infrastructure company serving GPU and ASIC mining capacity.
Frank Holmes, interim executive chairman of HIVE and CEO of US Global Investors (NASDAQ:GROW), expressed his appreciation in the release of Streng's decision to join the board of directors. Holmes also said the addition of Daubaras' experience will assist HIVE as it transitions to HIVE 2.0.
"Further, the amendments made to the cloud-based services agreement with Genesis mean that HIVE's mining operations are expected to see improved profitability despite current market conditions and we remain bullish on the long-term value of cryptocurrencies in spite of volatility seen throughout 2018," Holmes continued.
HIVE also disclosed that its ASIC Mining capacity officially began operating on time on September 30. The company also announced that the cloud-based contract, which it initially signed with Genesis in December 2017, was amended to reduce operating costs by 30 percent retroactive to October 1 of this year. An option to extend the contract from two years up from one year was also noted.
Genesis is one of the largest cloud mining operations in the world and is a strategic partner and major shareholder of HIVE Blockchain. In addition to providing mining hashpower, Genesis builds and operates HIVE's data centers.
"The concept with HIVE is to give Genesis a footprint outside of the cryptocurrency world and build a bridge from the blockchain space to traditional capital markets," Streng said in a September 2017 press release.
Shares of HIVE Blockchain took a 13.33 percent tumble following Tuesday's announcement to C$0.33 as of 2:17 p.m. EST. Year-to-date, the company has suffered a staggering 90.8 percent loss to its stock price from its high of C$3.59 on January 2.
On TradingView, shares of HIVE Blockchain are currently ranked as a "Sell" with 18 against, eight neutral and two as a "Buy."
Don't forget to follow us @INN_Technology for real-time news updates!
Editor's Note: This article has been updated to revise a correction stating that Marco Streng is HIVE Blockchain's newly appointed CEO. Marco Streng has been appointed as the company's vice chairman and is not HIVE Blockchain's CEO.
Securities Disclosure: I, Jocelyn Aspa, hold no direct investment interest in any company mentioned in this article.