Dec. 24, 2018 02:10PM PST
Blockchain Investing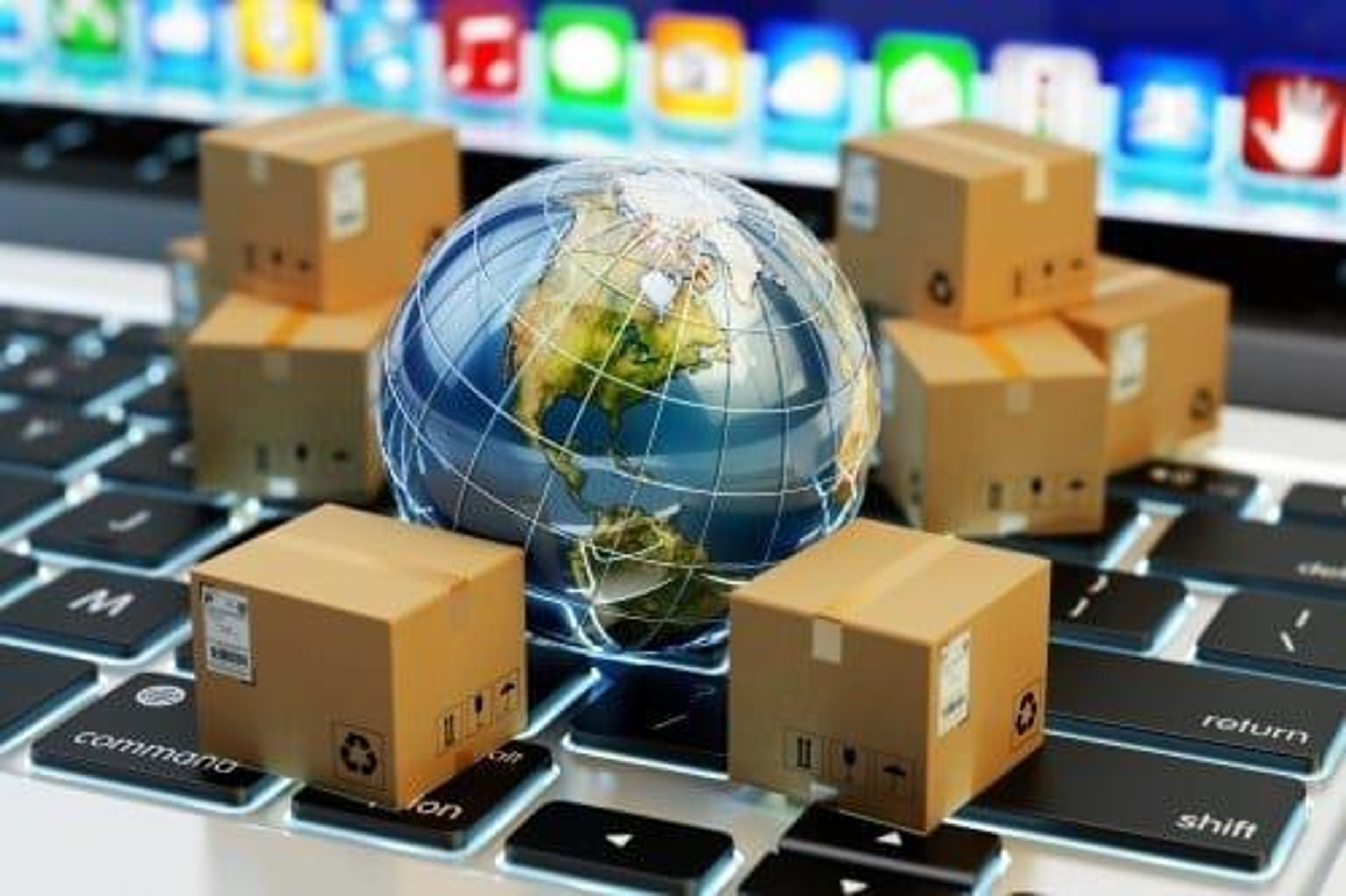 E-commerce companies can find success in emerging markets with locally tailored offerings.
To understand the future of e-commerce, one needs to look well beyond the global west. In recent years the internet has become more accessible than ever before, even in previously underserved corners of the world. This has launched the development of a global e-commerce market that is reaching even the dark corners of the Earth. 
As the worldwide web becomes truly worldwide, the e-commerce market is expanding its reach into new and increasingly important markets. We're quickly reaching the point where someone in Bangladesh, for instance, has access to many of the same e-commerce services available to someone in New York City.
Global e-commerce giants and smaller companies alike have taken notice of the increasing importance and opportunity of non-western markets, and they're moving in to take advantage. However, these companies are finding that what works in London doesn't necessarily work in Bangkok.
The one thing that is constant across the globe is that consumers expect their e-shopping experience to be catered to their local needs and familiarities. Few people will want to use a service that's not offered in their language, using their country's currency or presented according to their cultural sensibilities.
The e-commerce companies that will be successful across a wide range of global markets will be the ones that understand the intricacies of each individual geographical audience that they choose to target, and tailor their offerings accordingly.
The global e-commerce landscape
The e-commerce market is changing rapidly. Driven by the increasing availability of the internet across the globe, as well as the ongoing rise in global wealth, global e-commerce is growing fast.
As one example, worldwide e-commerce sales are expected to reach US$4.479 trillion in 2021. Today, of the 10 largest e-commerce markets in the world, seven are in non-English-speaking countries. High annual growth rates are expected in Russian-speaking countries, India, Southeast Asia and Latin America. Surprisingly, the global e-commerce market is overwhelmingly business to business (B2B), with sales accounting for 84 percent of total sales worldwide.
As the percentage of non-western e-commerce sales has grown, the US market has lost some of its relevance. The US is still the second-largest e-commerce market in the world, but the country's share of global e-commerce sales is decreasing rapidly. By 2020, the US will account for only 16.9 percent of the global e-commerce market, down from 22.2 percent in 2015. This is something e-commerce companies ought to consider when deciding how much of their focus they want to dedicate to the American market.
There's no shortage of non-western markets that offer big opportunity. China is now the largest e-commerce market on the planet, but it's still growing. The world's most populous country's middle class is rapidly growing and with it its pool of online consumers.
Likewise, the more agrarian regions of India are becoming more connected than ever before as the country's own middle class grows. Though the Indian market has experienced a slowdown in recent years due to government regulation, the emergence of Indian e-commerce should not be ignored. The Indian market's growth rate could outpace China's by 2022.
Russia is another emerging e-commerce market that demands attention. As the ninth-largest e-commerce market in the world, and the number-one largest pool of internet users in Europe, Russia still has plenty of room to grow to reach its e-commerce potential. Currently only 2 percent of sales in the country are made online, in part due to widespread concerns about cybersecurity among Russian consumers. Despite this, the e-commerce transaction value in the Russian Federation is expected to increase from US$30 billion in 2017 to over $90 billion in 2025.
Markets in Southeast Asia are set to see remarkable growth of the next few years. Accounting for just US$5.5 billion in e-commerce sales in 2015, the region is set to explode to $87.8 billion in 2015. By far the largest of these markets is Indonesia, which is expected to account for US$46 billion in 2015, up from just $1.7 billion in 2015.
There is huge potential for growth in Latin America as well. The region's current leader is Brazil, but countries such as Colombia and Mexico are expected to outpace Brazil in growth over the next few years.
Serving non-western markets: What to consider
As new markets become increasingly important, there is opportunity for players to move in and establish themselves. Those companies that successfully establish their brands early in the game will have a massive advantage over those that move in after the market has matured.
Opportunity abounds in these emerging markets for companies willing to venture into the unknown. However, entering a foreign market is not an investment to be made haphazardly. Global e-commerce giant Amazon (NASDAQ:AMZN) has had difficulty moving into some of these markets with the company's west-centric business history and competition from smaller but more regionally tuned local rivals. Customers in these markets have shown a preference for e-commerce sites that are offered in their own languages and currencies. Furthermore, local companies have pre-established understandings of local logistics and partnerships with local suppliers.
The key to to successfully establishing any business in a foreign market is a strong understanding of that market. This involves extensive insight into the local culture, language, demographics, market/population size and — perhaps most importantly in the case of e-commerce — an understanding of the level of access to internet and technology. While access to technology is increasing across the globe, there is still a great deal of variance in the quality of internet infrastructure in these emerging markets.
Global e-commerce players
The current undisputed king of e-commerce in the west is still Amazon. In recent years, Amazon has put significant focus on international expansion. Part of the company's strategy for this has involved buying up smaller local platforms with pre-established footholds in emerging markets. Still, the US accounted for the vast majority of Amazon's revenue in 2017. As of now, Amazon's top markets for sales are the US, Germany, the UK and Japan.
Amazon's closest global competitor in terms of size is the Chinese-owned Alibaba (NYSE:BABA). Alibaba dominates the massive Chinese market and when customer-to-customer sales — a large part of Alibaba's business model — are factored in, the company easily rivals Amazon. Thus far, Alibaba and Amazon have not competed directly due to the two companies focusing on different markets, but with Amazon aggressively expanding into the Indian, Australian and Singapore regions, these two e-commerce giants are likely to clash soon enough.
In many markets, smaller local players have been able to grab footholds prior to any influence from existing e-commerce giants. These players have managed to compete and hold their own against the Amazons and Alibabas of the world due to dedicated focus on specific markets. MercadoLibre (NASDAQ:MELI) in Argentina and Rakuten (TSE:4755) in Japan are examples of these smaller local players.
GoverMedia Plus Canada (CSE:MPLS) is another smaller e-commerce company working to establish itself in the rapidly expanding Russian market. The company's internet platform includes a suite of B2B, B2C and retail solutions for e-commerce, social media, multimedia, crowdfunding, corporate databases and messaging. In June 2018, the company announced the introduction of blockchain technology to its e-commerce platform, allowing for secure cryptocurrency payment-processing solutions, cryptocurrency trading and future smart contract execution specifically designed for security-concerned customers.
The company sees potential in the currently underserved Russian-speaking digital-buyer market, which grew from 39 million users in 2015 to 46 million in 2017. It is seen reaching just under 60 million by 2021.
Takeaway
It's an exciting time for global e-commerce. Greater internet penetration around the world is improving quality of life and helping to build a more connected global community. A globally connected e-commerce market means better opportunity for underserved consumers, and massive potential for enterprises to establish themselves as the go to for those consumers.
This article was originally published by the Investing News Network in June 2018.
This article was written according to INN editorial standards to educate investors.
Featured
Investing News Network websites or approved third-party tools use cookies. Please refer to the  cookie policy for collected data, privacy and GDPR compliance. By continuing to browse the site, you agree to our use of cookies.