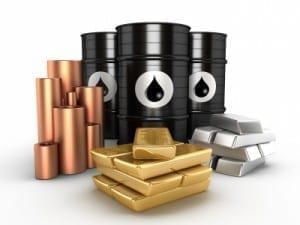 Investors turned to gold this week on the back of China's devaluation of the yuan. Some market watchers are now betting that China's move will prompt the Fed to keep interest rates low.
The gold price broke back above the $1,100-per-ounce level this week on safe-haven demand from investors concerned about China's devaluation of the yuan. It was sitting at $1,113.30 per ounce as of 2:00 p.m. EST on Friday.
The Asian nation allowed the yuan to weaken about 3 percent against the US dollar on Tuesday, Wednesday and Thursday this week, CNBC reported, but on Friday fixed the currency at a "slightly stronger level."
It allowed the decline as part of a shift toward a "managed float" regime, and some believe that Friday's higher fixing signals that "aggressively weaker fixings" are off the table for now. However, some investors nevertheless remain concerned about China's activities. "The (yuan) devaluation is making people uncertain about the economy," Ronald Leung, chief dealer at Lee Cheong Gold Dealers, told Reuters.
According to The Wall Street Journal, China's yuan devaluation has also sparked bets that the US Federal Reserve will "stand pat on rates" instead of raising them. If the central bank does indeed opt not to raise rates, that will be positive for the gold price, which fares better when interest rates are lower.
The silver price also rose this week, hitting a high of $15.56 per ounce on Wednesday. However, by Friday the white metal had taken a bit of a tumble, and at 2:00 p.m. EST was sitting at $15.20.

Unlike gold and silver,
copper
took a hit this week as news of China's yuan devaluation hit the market.
The Globe and Mail
states that the red metal — along with
nickel
and
aluminum
— dropped to a six-year low of $5,062 per tonne on Wednesday, the second day of the devaluation. Investors were concerned that "demand from the world's top buyer would wither."
"The first-degree impact is that if the price is more expensive, you will use less. And people are worried about what the devaluation says about China's real economy," Daniel Morgan of UBS Group (NYSE:
UBS
) in Sydney explained to the news outlet.
Finally,
oil
prices also suffered this week.
Another Wall Street Journal article
states that light, sweet crude for September delivery sank to a six-year low early Friday, changing hands for as low as $41.35 per barrel. Meanwhile, global benchmark Brent crude was trading down 0.4 percent, at $49.05 per barrel, on the ICE Futures Europe.
As with copper, investors are concerned about the impact China's yuan devaluation may have on oil prices. "Weak market fundamentals are driving prices lower, including expectations of increased supply from OPEC, and challenging demand growth in China and other emerging markets," Edward Morse, head of commodities research at Citigroup (NYSE:
C
), told the publication.
Securities Disclosure: I, Charlotte McLeod, hold no direct investment interest in any company mentioned in this article. Related reading:
Weekly Round-Up: Gold Price Bounces Back After US Jobs Data
Weekly Round-Up: Gold Price Steady After Big Drop Last Week
Weekly Round-Up: Gold Price Lowest Since Q1 2010
Weekly Round-Up: Metals Prices Rise Following China Meltdown
Weekly Round-Up: Gold, Silver Boosted by US Labor Market Data