By Dave Brown – Exclusive to Resource Investing News Although it is of little comfort to U.S. residents staying along the Texas coast who have experienced a seemingly 'dependable' track of destruction in the wake of Hurricane Ike, the oil refining and natural gas industry has seemingly dodged a second proverbial bullet this hurricane season. … Continued
By Dave Brown – Exclusive to Resource Investing News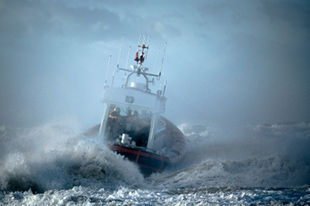 Although it is of little comfort to U.S. residents staying along the Texas coast who have experienced a seemingly 'dependable' track of destruction in the wake of Hurricane Ike, the oil refining and natural gas industry has seemingly dodged a second proverbial bullet this hurricane season.
The insurance industry, though, was not as fortunate with preliminary insurance losses estimated to be between US$10 billion to US$18 billion. This does not include storm-surge damage to public infrastructure or to houses, which must be recovered through the federal flood insurance program. Most of the concern for industry observers was over the damage the storm would do to the U.S. oil refinery infrastructure.
A pair of drilling rigs was adrift in the Gulf, according to a press release issued by the Minerals Management Service. The MMS and the U.S. Coast Guard are monitoring the paths of the rigs. It was stated that a pre-hurricane season risk analysis indicated minimal infrastructure in the areas surrounding the two rigs. While Houston has issued a week-long curfew for its residents, U.S. President Bush said that he would go to Texas on Tuesday to convey sympathy and provide support to the storm's victims.
The week ahead
Wall Street will be closely monitoring several news releases scheduled for next week including Monday – index of industrial production, Tuesday – consumer price index, Wednesday – housing starts, Thursday – index of leading indicators and jobless claims. Friday, September 19 denotes a quadruple witching day, on which contracts for stock index futures, stock index options, stock options and single stock futures all expire. Many resources investors will be primarily interested in Monday's news flow on the index of industrial production, as it measures the physical output of the nation's mines in addition to factories and utilities.
Heavy Oil: Status quo for Chevron and Saudi Arabia
Chevron (NYSE:CVX) has reached an agreement with the Government of Saudi Arabia to extend its 60-year concession in the Saudi portion of the Saudi-Kuwaiti Neutral Zone. The area has been found to hold significant oil reserves, including the two billion barrels of oil in Chevron-operated fields. Chevron will continue to produce roughly 600,000 bpd (260,000 heavy) in conjunction with the Saudi state oil company. The deal was initially established in 1949 to a company launched by U.S. industrialist Jean Paul Getty.
Lead: Positive guidance from Acadian Mining Corporation
On Thursday, Acadian Mining Corporation (TSX: ADA) reported relatively strong quarterly results for production levels of zinc and lead. The results exceed company production goals for zinc, and company guidance also indicates lead production is robust. Acadian Mining is based in Halifax, Nova Scotia, and possesses a portfolio of mining properties focused on lead and zinc production in addition to gold exploration and mining (Scotia Goldmine Project). Acadian also owns and operates a mine in Newfoundland (Tulk North), which produces base metals.
Copper: Evading earthquake effects
An earthquake in the mining districts in northern Chile on Wednesday raised some concern for the global supply of copper, since Chile is the world's leading copper producer. The quake struck northern Chile and measured 5.8-magnitude on the Richter scale. No damage was reported by officials from the two largest mines in the area, Chile's Collahuasi copper mine, owned by Xstrata Copper (LSE: XTA) and Anglo American (LSE: AAL).. The U.S. Geological Survey said the quake hit 100 km east of Iquique in Chile's far north, near the country's large copper mining areas.
Gas: A pact with Iraq
Royal Dutch Shell (NYSE: RDS.A) has reached an agreement with Iraq's Cabinet to produce natural gas from the Shia-majority provinces of southern Iraq. With the state-owned South Oil Co. holding 51per cent of the joint venture, this deal falls well within the normal range of joint ventures between state-owned and publicly traded companies. Iraq's volatile ethnic and religious conflicts have long been a source of regional concern, and investors should be cautioned that the country still does not have a law governing hydrocarbon revenue sharing between the provincial and federal governments. The regional status of some major oil fields in the north of the country is yet to be determined, which is additionally concerning.