TSXV Top 5: Iberian Minerals, Northern Vertex Jump 50 Percent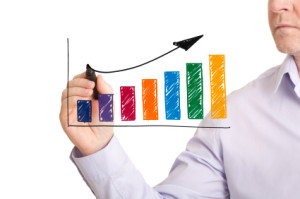 Last week, the share prices of a number of junior resource companies on the TSX Venture Exchange increased.

The five that saw the greatest increases were Iberian Minerals (TSXV:IML), Northern Vertex Mining (TSXV:NEE), Latin American Minerals (TSXV:LAT), Euromax Resources (TSXV:EOX) and Sama Resources (TSXV:SME).
Canadian mining company Iberian Minerals last week gained 50 percent to trade at $0.18.
Formerly known as Solid Resources, the company recently changed its name to Iberian Minerals to reflect its focus on Spain. The company is in the midst of reopening the Cehegin iron ore mine in Southeastern Spain and applying for an exploitation permit for its Alberta-1 tin–tantalum and lithium project in Northwestern Spain.
Northern Vertex Mining
Canada's Northern Vertex Mining also gained 50 percent, hitting $0.39.
On June 5, the company announced that it would be increasing a non-brokered private placement from 10 million units to about 14 million units "for increased aggregate gross proceeds to the Company of up to $3,500,000." Proceeds from the financing will be put towards the advancement of Northern Vertex's Moss Mine gold–silver earn-in property, located in Arizona.
Latin American Minerals
Latin American Minerals, a company focused on the acquisition and development of properties in South and Central America, rose 50 percent, reaching $0.12.
Most recently, the company completed a private placement financing for gross proceeds of $422,000. "This financing allows us to begin the expansion to heap leach processing at Paso Yobai," Miles Rideout, president and CEO of Latin American Minerals, said. "Heap leach technology will be an important component of an eventual full scale mine project."
Euromax Resources
Gold-focused Euromax Resources rose 46.34 percent last week to reach $0.58.
At the beginning of the month, Euromax released the results of a prefeasibility study, including a mineral reserve, for its Ilovitza gold-copper porphyry project in Macedonia. Highlights include a maiden total probable reserve of 225 million tonnes containing 2.45 million ounces of gold and 905 million pounds of copper.
Pat Forward, COO of Euromax, commented, "[w]e are now in an excellent position to build on this as we continue with our full feasibility work and then the front end engineering and continue to establish our owner's team to fulfil our ambition to build and operate the first major modern mine in Macedonia."
Sama Resources
Sama Resources, whose main focus is exploring the West Africa-based Samapleu nickel-copper project, gained 39.13 percent last week, hitting $0.32.
The company said on June 6 that it has found high-grade graphite intersects from an initial 20 scout drill holes at its Lola graphite deposit in Eastern Guinea. Highlights include hole LL45-127462, with 22.85 meters at 10.44-percent graphitic carbon, and hole LL45-125470, with 19.5 meters at 11.83-percent graphitic carbon.