Precious Metals Weekly Round-Up: Gold Price Slips After Strong US Jobs Report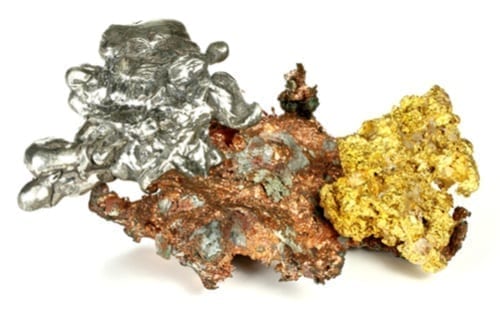 Following the October US jobs report, the majority of the precious metals made gains but gold slipped slightly from the rally it made in the previous session.
Gold retreated slightly on Friday (November 2) on the back of a stronger-than-expected October US jobs report, while silver was not effected by the results and posted gains for the second day in a row.
As of 9:25 a.m. EST, the yellow metal was trading at US$1,232.00 per ounce, a slip from the gains it made in the previous session on the back of a weakened US dollar. As for the white metal, it was up 0.51 percent, sitting at US$14.79 per ounce as of 9:27 a.m. EST.
"Gold prices had already been under some pressure prior to the report, on a normal corrective pullback from Thursday's good gains," stated Jim Wyckoff, senior analyst at Kitco.com.
"US non-farm payrolls in October rose by a much-higher-than-expected 250,000. Forecasts were calling for a rise of 188,000," he added.
Although gold's rally on Thursday (November 1) was offset by the release of this report, market watchers believe that the upcoming US congressional election will increase market volatility and send investors searching out the safety of precious metals.
For their part, platinum and palladium were both up for the week. As of 10:33 a.m. EST, platinum was trading at US$867 per ounce, while palladium landed at US$1,103 per ounce.
Precious metals top news stories
Our top precious metals stories this week featured the Canadian government granting Goldcorp (TSX:G,NYSE:GG) with C$5 million to support its new all-electric Borden project, Chaarat Gold (LSE:CGH) withdrawing its C$2-billion offer to purchase Centerra Gold's (TSX:CG) Kumtor mine and Zimplats (ASX:ZIM) increasing its 4E production by 4 percent during Q3.
Goldcorp has received a C$5-million grant from the Canadian government in support of its new all-electric Borden project.
The project is located in Chapleau, Ontario, and will be the first underground mine in Canada to replace diesel mobile equipment with battery electric vehicles.
"We believe the days of diesel use for underground mining equipment are numbered and electrification of our mobile fleet is a logical way to significantly reduce the mine's environmental footprint," said David Garofalo, president and CEO.
Chaarat Gold (LSE:CGH) withdrew its C$2-billion offer to purchase Centerra Gold's (TSX:CG) Kumtor mine, following the Canadian firm turning away a second proposal from the company last month.
Chaarat noted that it made an all-cash offer to purchase Centerra in September, after it failed to impress Centerra with a proposed three-way transaction between the companies and the Kyrgyz State consortium Kyrgyzaltyn in April.
"Chaarat was hoping to reach an amicable and mutually beneficial agreement with Centerra on either of its two proposals, which would have created meaningful value for Centerra's investors and stakeholders, including the Kyrgyz Republic," the company noted in a press release.
Zimbabwe miner and Impala Platinum (JSE:IMP,OTCMKTS:IMPUY) subsidiary Zimplats (ASX:ZIM) increased its platinum, palladium, rhodium and gold (4E) production during Q3.
The increase lifted the miner's 4E production to 1.6-million tonnes for the quarter, while it also managed to post a 6 percent increase in tonnes milled to 1.67-million.
"The mines performed well during the quarter producing 4 percent more than the previous quarter, with all mines operating at design capacity. In the previous quarter, Bimha Mine was still ramping up production," the company noted in a press release.
Also in the news
Also making news this week is Sibanye-Stillwater (NYSE:SBGL,JSE:SGL), which released its Q3 results on Thursday (November 1) and noted that its underground platinum-group metals (PGM) production at its US operation was 3 percent higher during the quarter. PGM production came in at 139,178 ounces during Q3 2018.
"Early Q3 mine production shortfalls at the Stillwater mine were recovered at the end of the quarter. Production rates for Q4 2018 are anticipated to be higher due to a second stope block at Blitz coming on-line," the company revealed in a press release.
Finally, Lydian International (TSX:LYD) has forced to relieve an additional 115 employees working with the company's Amulsar project, in Armenia, in an effort to cut costs, as continual road blockages have prevented access to the site, forcing the miner to enter into a forbearance agreement with its lenders.
These dismissals will come one the heels of letting go of 130 back in June when the blockages began.
"During the period of forbearance, Lydian and other stakeholders will continue to petition local and national government officials to enforce the law by removing the illegal blockades and pursue additional options that allow Lydian to resume construction activities," the company stated in a press release.
Don't forget to follow us @INN_Resource for real-time news updates!
Securities Disclosure: I, Nicole Rashotte, hold no direct investment interest in any company mentioned in this article.