Out with the Gold: The Big Data, AI Mining Revolution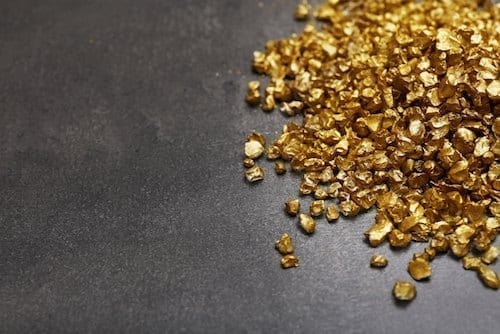 As the thirst for technology increases and demand for smartphones, electric cars and other complex technological devices grows, the amount of resources, minerals and metals needed will only increase — but can this demand be met?
There are few sectors and industries that have not been impacted by technological advancements. Whether it's improving efficiency, enhancing transparency or transforming the supply chain, big data, machine learning and AI are poised to reshape the mining sector as we know it — and the timing couldn't be any better.
At the recent Big Data and AI conference held in Toronto, the topic of mining disruption through technology was front and center. Speaker Denis Laviolette, president and CEO of GoldSpot Discoveries, highlighted the need for the mining sector to not only embrace recent advancements, but also to quickly look for ways to integrate these innovations into its business model.
"[Geologists'] job is getting very, very difficult. Thanks to the information age and our insatiable appetite for stuff as a society, our geologists have really pushed the limits of their capabilities and have been challenged to keep that pipeline of stuff coming. We need raw materials and our geologists' technology has not really evolved all that much," Laviolette told the audience.
Though exploration spending has steadily risen over the last decade, the rate of discovery is on the decline. That's in part because miners need to look deeper than ever before to find lucrative deposits.
"We ended up scouring the planet and mining out a lot of its resources, picking the low-hanging fruit," said Laviolette. "It's made deposits a lot more expensive to find, and the technologies had to improve; deposits have become deeper and deeper."
Take gold, for example. In the last decade, explorers have allocated US$54.3 billion for gold exploration. That is 60 percent higher than the US$32.2 billion spent over the previous 18 years. Despite the massive expenditure, just 215.5 million ounces of the yellow metal have been unearthed at 41 discoveries over the past decade, compared to 1.72 billion ounces from 222 discoveries in the preceding 18-year period.
The problem is further compounded by the length of time it takes to bring a mine from the exploration to production stage.
"Previous research into gold lead times showed that it took about 20 years for an asset to advance from early exploration to production," said S&P Metals & Mining Senior Research Analyst Kevin Murphy earlier this year. "This timeline implies that the reduced discovery rates of the last decade will limit the pool of projects that could come online in 15 to 20 years."
That's where Laviolette's company comes in. GoldSpot Discoveries uses big data and AI to scan and decipher historical geological data, company data and information, 3D modeling and other data sets to help miners advance their projects while keeping exploration costs down.
"GoldSpot is working with clients to offer big data services to help them squeeze every last drop of value out of their existing information," explained Laviolette.
Aside from helping miners understand the breadth and depth of their discoveries, GoldSpot is invested in using its proprietary technology to foresee where the next potential discovery may be.
"We are using that data to predict areas where we think there could be a mineral deposit and actually staking those regions for ourselves to do deals with later," pointed out Laviolette.
GoldSpot may be the first AI machine-learning company in the gold-mining space; however, as an eager audience member pointed out, the technology and concept can be applied to rare earths, diamonds and any other mining sector that relies on geological data to inform exploration and discovery.
As technology becomes more prolific in the mining space, a lot of guesswork that is associated with discovery will be replaced with real-time executable data.
Laviolette concluded, "it's time to treat exploration like a science and not like an art; we are trying to eliminate the luck out of the eureka moment."
Don't forget to follow us @INN_Resource for real-time updates!
Securities Disclosure: I, Georgia Williams, hold no direct investment interest in any company mentioned in this article.