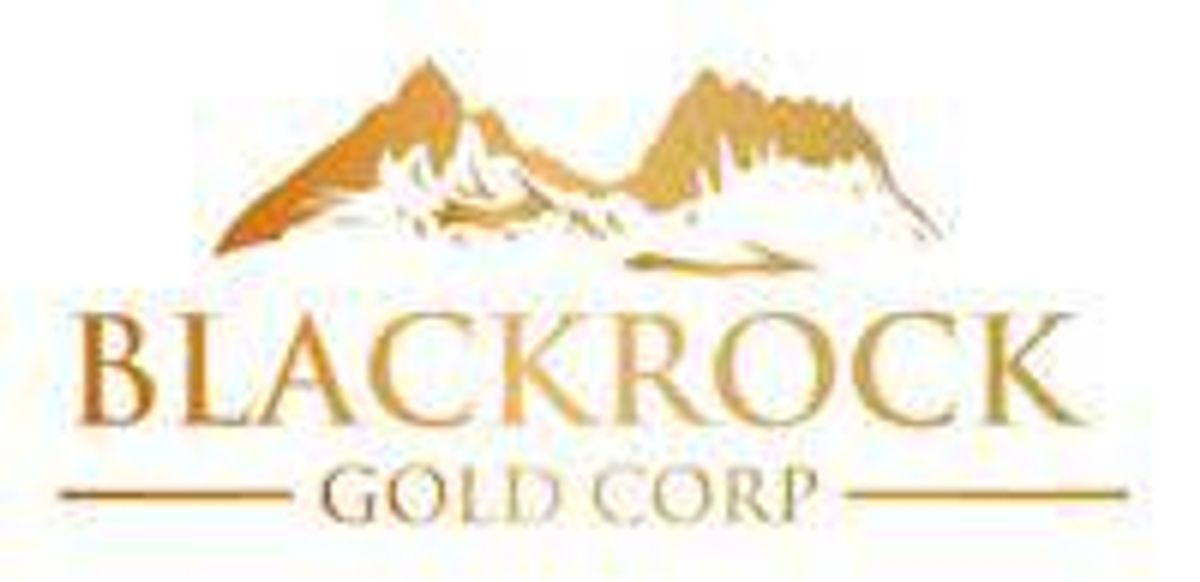 Blackrock Gold Corporation (TSXV: BRC) ("Blackrock" or the "Company") is pleased to announce that it has closed the non‑brokered private placement that was announced on February 2, 2018, and March 6, 2018. The private placement was originally intended to raise $800,000 and amended to raise $1,300,000.
Blackrock Gold Corporation (TSXV:BRC) ("Blackrock" or the "Company") is pleased to announce that it has closed the non‑brokered private placement that was announced on February 2, 2018, and March 6, 2018. The private placement was originally intended to raise $800,000 and amended to raise $1,300,000. The Company has issued 13,180,000 (the "Units") at a price of $0.10 per Unit for gross proceeds of $1,318,000. Each Unit is comprised of one common share and one half of one share purchase warrant. Each full warrant entitles the holder to acquire one additional share in the capital of the Company at a price of $0.20 until March 14, 2020. If during the exercise period of the warrants, but after the resale restrictions on the shares have expired, the Company's shares trade at or above a weighted average trading price of $0.40 per share for 15 consecutive trading days, the Company may accelerate the expiry time of the warrants by giving written notice to warrant holders that the warrants will expire 30 days from the date of providing such notice. Finder fees of 7% were paid to PI Financial Corp. ($9,450) and Haywood Securities ($1,750). The common shares comprising the Units and any shares issued upon the exercise of any Warrants are subject to a hold period expiring at midnight on July 14, 2018.
Gregory Schifrin, CEO of the Company, says: "We are pleased that our investors and shareholders continue to demonstrate their support for the Company. Demand in this offering was beyond expectations, with support from existing shareholders as well as a host of new investors keen to join the company in its endeavors. Proceeds from the private placement, upon closing and exchange approval, will allow us to get started in earnest on the Silver Cloud Project, and provide general working capital to advance the company and build shareholder value."
As a result of the acquisition of 5,280,000 Units by Belgravia Capital International Inc., a company listed on the CSE, Belgravia Capital now holds 14.82% of the issued and outstanding shares of the Company.
Mehdi Azodi, President & CEO of Belgravia Capital said "We are very confident in the board of directors and management team of Blackrock Gold to advance the company's objectives and achieve significant milestones in the near future".
The following insiders of the Company acquired an aggregate of 5,970,000 Units: Deepak Malhotra (250,000 Units), Alan Carter (250,000 Units), and Gregory Schifrin (190,000 Units). These transactions constitute "related party transactions" under Multilateral Instrument 61‑101 Protection of Minority Security Holders in Special Transactions ("MI 61‑101"). The related party transactions are exempt from the formal valuation requirements of Section 5.4 of MI 61‑101 pursuant to subsection 5.5(a) of MI 61‑101, and exempt from the minority approval requirements of Section 5.6 of MI 61‑101 pursuant to subsection 5.7(1)(a) of MI 61‑101. A material change report was not filed more than 21 days prior to closing as contemplated by the related party transaction requirements under MI 61-101 as the insider participation was only recently confirmed.
For further information, please contact:
Greg Schifrin, Chief Executive Officer
Blackrock Gold Corp.
Email: gschifrin@blackrockgoldcorp.com
Phone: 1 – 208-290-1180
Website: www.blackrockgoldcorp.com
The TSX Venture Exchange has not reviewed and does not accept responsibility for the accuracy or adequacy of this release. Neither the TSX Venture Exchange nor its Regulation Service Provider (as that term is defined in the policies of the TSX Venture Exchange) accepts responsibility for the adequacy or accuracy of this release.
This press release contains forward‑looking statements. All statements, other than statements of historical fact, constitute "forward‑looking statements" and include any information that addresses activities, events or developments that the Company believes, expects or anticipates will or may occur in the future including the Company's strategy, plans or future financial or operating performance and other statements that express management's expectations or estimates of future performance.
Forward‑looking statements are generally identifiable by the use of the words "may", "will", "should", "continue", "expect", "anticipate", "estimate", "believe", "intend", "plan" or "project" or the negative of these words or other variations on these words or comparable terminology. These statements, however, are subject to known and unknown risks, uncertainties and other factors that may cause the actual results, level of activity, performance or achievements of the Company to be materially different from those expressed, implied by or projected in the forward‑looking information or statements. Important factors that could cause actual results to differ from these forward‑looking statements include but are not limited to the ability of the Company to attract financing and the general market conditions of the industry in which the Company operates and the other factors discussed in the sections relating to risk factors discussed in the Company's continuous disclosure filings on SEDAR.
There can be no assurance that any forward‑looking statements will prove to be accurate, as actual results and future events could differ materially from those anticipated in such statements. Accordingly, the reader should not place any undue reliance on forward‑looking information or statements. Except as required by law, the Company does not intend to revise or update these forward‑looking statements after the date of this document or to revise them to reflect the occurrence of future unanticipated events.
NOT FOR DISTRIBUTION TO UNITED STATES NEWS WIRE SERVICES
OR FOR DISSEMINATION IN THE UNITED STATES
Source: www.newsfilecorp.com
Investing News Network websites or approved third-party tools use cookies. Please refer to the  cookie policy for collected data, privacy and GDPR compliance. By continuing to browse the site, you agree to our use of cookies.