Letter to Our Readers: Post Agoracom Settlement
In light of the recent OSC-Agoracom settlement, Dig Media's Mike Rodger is turning to the Resource Investing News Network audience to help create a standard for excellence and credibility in resource investing media in an effort to regain trust in and build accountability into the way resource market news is reported.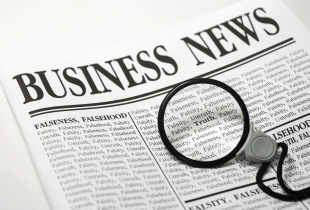 As someone who has lived in Vancouver for 23 years, I was always aware of the focus of the local market on mining. I was primarily aware of the reputation – friends and relatives who had participated in deals, usually with varying results.
The last 5 years have shown me that while the junior exploration market that centers on Vancouver has its risks, the amount of value generated is incredible. Canada is a global hub for resource exploration with estimates of 60 to 75 percent of global exploration funding either coming from Vancouver or our big brother Toronto.
When I became involved with the investor relations of Longview Capital Partners, now Resinco (TSX:RIN) one of the first things I did was start reading. There are lots of trade publications and I wanted to find credible sources that would educate me on how the markets worked. I knew that finding these sources would help on two fronts – not only would I get an education, but if I could get the editorial team of these publications interested in Longview, they would tell the investing community what we were doing (good or bad).
What I found was a general lack of unbiased editorial. There seemed to be many paid editorial sources – a valid business model, but not what I was looking for. I was disappointed, but found that I was still able to learn how the market worked, but I needed to be careful of my sources of information.
When the opportunity came to work on U3O8.biz and later the Resource Investing News Network, I knew we could differentiate ourselves by providing the content I had originally been looking for. This vision still guides the Resource Investing News Network today in all we do – the sales guys sell and the writers write. And while we don't keep those two sides of the company from communicating, the writers know they have a responsibility to you, the audience, to provide unbiased news and education.
We are building this business to make a profit, and have refused to take any short cuts that would comprise our ethics. We want to build a business that helps Canada retain its global leadership in resource exploration. We have always believed that if we educate investors about risks, the potential and what is driving interest in specific resources, without promoting personal interests everyone benefits. We constantly ask ourselves if the content we bring you is engaging. We follow strict editorial guidelines. We check the information from our advertisers to ensure it is accurate. We turn away clients we don't think meet the standards of honesty and openness we require. Everyone on the team works hard to meet these standards.
When I first read about Agoracom and the allegations brought against them by the OSC, I thought the word conspiracy was too strong; however, I did think that at worst any wrongdoing would have been limited to only a few people.
Now that Agoracom has settled with the OSC, I don't know that we will ever know the truth. I expect Agoracom settled rather than paying legal bills and being under a dark cloud for an indefinite period of time. Regardless of fault, I think incidents like this make it hard for readers to trust any media outlet that focuses on the resource exploration markets. So can we learn from the past?
When the Bre-X scandal broke and thousands of investors lost billions of dollars, the resource exploration market globally took a hit. While no one has fallen out of helicopters, this is something that will affect all resource exploration media outlets.
After the Bre-X scandal, The Canadian Institute of Mining, Metallurgy and Petroleum (CIM) developed the National Instruments 43-101 Standards of Disclosure for Mineral Projects. This standard is a strict guideline for how public companies disclose information regarding mineral projects. This standard was created and implemented in order to counter the perception that estimates of mineral resources could not be trusted in a post Bre-X world. I believe that in the wake of what has happened with Agoracom, the media and communications market that focuses on resource exploration needs an equivalent of the NI 43-101. We need to work together in order to collectively build trust with our audience. We need to counter the perception that if any one of us cannot be trusted, none of us can be trusted.
Unfortunately, we do not have an equivalent to the CIM. I have spent time with our team and talking to others in the market about how we might build trust with the audience again. We do not have any clear answers.
So I would like to put this request directly to you, our audience.
How can you be sure the content being presented to you is unbiased?
When there is a bias, how should that information be disclosed by the company providing the content?
If a media outlet is found to be misleading its audience or found to be not disclosing all of the biases affecting its content, how should that outlet be censored?
How should the audience at large be notified?
Who should decide when a transgression has occurred?
I personally think this is a critical juncture in the development of exploration capital markets and how they operate. If we can build trust with a global audience, the amount of capital that is available is enormous and everyone will benefit. If the perception of hype and self-serving media is not corrected, the global audience will always be hesitant to invest in the resource exploration markets and the majority of finance will still come from "insiders" who know enough about the markets to know who to trust.
Please contact me with your suggestions at mrodger@digmediasolutions.com with the subject line "Resource Investing Media Standards." I will collect and publish your suggestions with the aim of collectively building a standard that we can all use.
Regards,
Mike Rodger
Partner
Dig Media Inc.