One investor seems to be buying up most of the tin traded on the LME. Sparking unease among traders, several questions are doing the rounds – are the prices being pushed up artificially? Why the big position? Who benefits?
By Kishori Krishnan Exclusive To Tin Investing News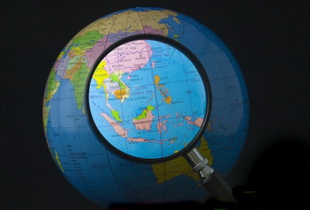 The tide appears to be turning. Seven Indonesian tin smelters have resumed operations after temporarily shutting due to a lack of ore, an industry official said on Wednesday, in a move which could boost supply from the world's top exporter.
The seven smelters, which have a combined capacity of around 2,800 tonnes a month, had shut operations in late August due to lack of tin ore supply after a crackdown on illegal tin mining.
This could be the wake-up call needed for tin prices, which are still far below the $26,000 a tonne of May last year, when the market was fuelled by huge consumer electronics demand.
The metal is used for solder in printed circuit boards of computers, mobile phones, MP3 players and games consoles. The electronics industry accounts for more than a third of the world's tin consumption.
Mines shut
Illegal tin mining in Indonesia's main tin producing islands of Bangka-Belitung, off Sumatra and in West Kalimantan province in Borneo island, prompted individual miners to stop mining, cutting tin ore supplies to smelters.
Johan Murod, director of Bangka-Belitung Timah Sejahtera, a consortium which groups the seven affected smelter said the consortium had started buying tin ore from individual miners and collectors early this week.
"We issued an order for members to buy tin ore on Monday. All consortium members resumed production the next day," Murod told Reuters.
Indonesia's refined tin exports were estimated to have dropped 30 per cent in September to 7,755.30 tonnes from a year ago, partly due to a a fresh crackdown on illegal mining.
Recession over?
There is more evidence that the global economy is emerging from its deepest post war recession – Chinese exports appear to have declined at the slowest pace in nine months in September.
Yunnan Tin Co, the world's largest producer of the metal, added 1 per cent to 26.72 yuan on Wednesday. The company said it may post net income of about 87 million yuan for the first nine months, compared with an earlier estimate for about 50 million yuan of profit
In London, BHP Billiton Ltd, the world's biggest mining company, gained 4.2 per cent to 1,838.5 pence. Copper, lead, nickel and tin all climbed in London.
Caution advised
On the London Metal Exchange (LME), however, all eyes are glued on one investor. Soaring metals prices have seen an investor buy up most of the tin traded on the LME, the leading international market for base metals. Sparking unease among traders, the buyer appears to be British hedge fund Ebullio Capital Management, which has bought more than 90 per cent of the tin traded on the LME.
LME warehouses hold a fraction of the world's total stocks.
"It's unlikely it'd be a corporate entity who would be interested in this exposure," said Nicholas Snowdon, a metals analyst with Barclays Capital in London, who first wrote about the single investor at the start of last week. The news got the market into a tizzy.
The investor appears to be pushing up prices which have already risen by over 34 per cent this year. World stocks are also at their highest level since 2003, with LME warehouses holding about 26,000 tonnes of tin, or eight weeks of the world's consumption, according to BarCap, in his report.
The LME says the market is prepared to handle such dominant positions. "Our published reports show that there is a dominant position held of over 90 percent," said Diarmuid O'Hegarty, deputy chief executive of the LME, who is in charge of the market's regulation.
"The LME has rules to deal with dominant positions. As far we are concerned the market is orderly," said O'Hegarty.
Some traders disagree, arguing such dominance by a single investor distorts prices. Ultimately, base metal prices reflect their supply and demand fundamentals, despite big positions being built up in the market, according to BarCap's Snowdon.
"Fundamentals will punish anyone who gets on the wrong side of where they should be moving," he said, adding: "although there may be some short-term variations."
Another analyst said he was unclear what long-term effect the purchase would have on prices.
"It's pushing up the price… but it's difficult to say what impact it will have over a longer period," said Peter Kettle, head of market studies at the International Tin Research Institute (ITRI), which represents the tin industry.
The Essex-based fund is now said to be trying to scale back this large position, with possibly three or four other parties involved, sources said.
Dollar woes
A weaker greenback has given a boost to the base metals. With LME week in full swing, volumes continue to remain. As such, technical signals, the dollar and equity markets will continue to dictate the price direction.
An added dynamic over the next week or so is the Q3 reporting season, with the likes of JP Morgan reporting on Wednesday and Goldman Sachs and Citigroup on Thursday. The impact of these results on the US equity markets may have a spill-over effect on the base metals markets, particularly during US trading hours.
Conflict tin?
Reuters has reported that the Democratic Republic of Congo asked metals groups AMC and Traxys to resume purchases of tin ore from the country backing an industry effort to ensure revenues from the sector do not fund conflict.
AMC unit Thaisarco suspended purchases of the ore from Congo last month complaining that bad publicity was undermining moves to ensure rebel fighters in eastern Congo do not benefit from the trade.
Belgium-based Traxys stopped sourcing minerals from the region in May, citing reputation reasons. The Congolese Mines Ministry said in a statement that it supported a supply chain monitoring scheme developed by tin industry consultant ITRI and would work with UN peacekeepers to trace the movement of resources within the east.