Rising Metal Prices Puts Mine On Track
Tin mining is to make a triumphant return to Cornwall as part of a landmark scheme which will create 1,000 new jobs and see vast swathes of land turned over to housing and employment. Western United Mines has sealed a deal that will bring mining operations back to life.
By Kishori Krishnan Exclusive To Tin Investing News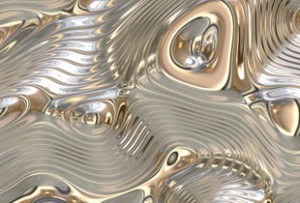 This is one story that will gladden every one's heart.
Its back to mining for Western United Mines (WUM), which sealed a deal that will bring mining operations back to life.
WUM has said that the rising price of metals has ensured that its South Crofty mine, near Pool, which was closed in 1998, will open its doors again.
Tin mining is to make a triumphant return to Cornwall as part of a landmark scheme which will create 1,000 new jobs and see vast swathes of land turned over to housing and employment.
The run-down area of Pool is the focus of the groundbreaking public private partnership which will see the South Crofty mine given a new lease of life.
Alan Shoesmith, chief executive of the company, said it was not only tin being mined, but rare minerals which would guarantee the future of the operation for years to come.
"There has been over £12 million worth of investment so far and there a huge amount to follow. It has been a long road," he said. "It's been years of dogged determination."
South Crofty, which shut 11 years ago, will be Europe's only operating tin mine.
Around 18 acres of the former mine site will be freed and neighbouring land essential to the wider regeneration of the area will be developed. In total, some 42 acres would be redeveloped.
Investment on
The firm, which is investing more than £60 million in the site, expects to re-open the mine in the next 12 to 18 months.
John Webster, chief operating officer at WUM, told BBC News that South Crofty was a "world class mining site". As well as tin, WUM has found copper, zinc, silver, gold, lithium, cadmium and indium, which is used to coat computer and TV screens.
Webster said: "We will not be tied to demand for materials – because we can switch. We are really a money mine rather than a tin mine. Early indications are that we would expect to be here at least 80 years."
Preliminary works have been conducted at the site for the past few years and the outlook was good, he said.
"There is excitement about the results from our early drilling and everyone is fairly buoyant," he added.
Higher opening expected

Almost on cue, analysts have predicted that strong Friday night tin price on the London Metal Exchange may lead the Kuala Lumpur Tin Market (KLTM) to open higher this week.
The LME, which is the global tin price trend-setter saw its price surging sharply by US$ 590 a tonne to US& 15,040 on Friday.
"The market will continue to follow the LME," a trader said, adding that this was due to lack of fresh development on the local front.
On Friday, the price of tin closed at US$ 14,720 a tonne, higher by US$ 40 from last Friday's closing price.
Throughout the week, the market saw mostly higher trading with both buyers and sellers remaining cautious in view of uncertainties in the global tin market.
At the KLTM, turnover increased to 296 tonnes this week from 230 tonnes the week before with Japanese, European and local traders participating actively throughout the week.
The price differential between the KLTM and the LME on Friday stood at a discount of US$ 30 a tonne, as compared to a premium of US$ 490 a tonne recorded last Friday.
Timah to be questioned
Despite the market razzmatazz, it was back to business again for the world's biggest integrated tin miner. Indonesian police plan to question executives at PT Timah Tbk (TINS.JK), over allegations that a small miner sent illegally mined ore to the firm.
Suhardi Alius, director of the special crimes unit at the National Police, said on October 19, that police planned to question a number of executives as witnesses, including Timah's production director.
"There are some facts that we need to check with them. We will question the board of directors at PT Timah (as a witnesses), starting this week," Alius said.
Indonesian police launched a fresh crackdown on illegal tin mining late in August in Indonesia's main tin producing islands of Bangka-Belitung and in Borneo's West Kalimantan province and arrested nine people, mostly tin ore collectors.
The crackdown prompted at least seven smelters to shut shop due to lack of tin ore as small miners temporarily stopped operations.
The move has not affected larger miners, such as Timah or PT Koba Tin, a unit of Malaysian Smelting Corp (MSCB.KL).
Indonesia's refined tin exports were estimated at 7,755.30 tonnes in September, down 29.5 per cent from 11,000.56 tonnes in the same month a year ago, partly because of the crackdown in late August.
Company news
Profits rose significantly at Temple-Inland Inc during the third quarter on better performance from the box and food packaging units.
Austin-based Temple-Inland (NYSE: TIN) made $67 million, or 61 cents per share, during the quarter. That's up from a profit of just $3 million, or 3 cents per share, for the third quarter of 2008.
The company's quarterly revenue actually dropped 9 per cent to $885 million.
Shares of the company were trading 6 per cent higher on Thursday at around $17.97.
Adex Mining Inc (TSX VENTURE:ADE), which is currently focused on its development plan for Mount Pleasant, with expectations of producing tin, indium and zinc from the North Zone (NZ) at its wholly-owned Mount Pleasant Mine Property in southwestern New Brunswick, Canada, has said that a preliminary assessment study on the NZ is on schedule for completion in autumn 2009.
Once the NZ resource is in production, Adex will expand its focus to include feasibility leading to production from the tungsten-molybdenum Fire Tower Zone at the property.