Defeated ArcelorMittal Lowers Tin Price
Following major criticism over the increase of its tin-plate prices, which were adjusted yearly by 69% to 78%, ArcelorMittal South Africa (ACLJ.J)
has toned down prices. The decision was welcomed by the packaging industry. But tin prices have yet to respond significantly to the fresh supply problems in Indonesia, which may be partly due to the strong recovery in Chinese production.
By Kishori Krishnan Exclusive To Tin Investing News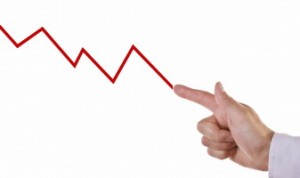 Market forces have been at play with regards to tin price. Following major criticism over the increase of its tin-plate prices, which were adjusted yearly by 69 per cent to 78 per cent, ArcelorMittal South Africa (ACLJ.J) has bowed its head in defeat and toned down prices.
The South African steel group, which has its origin in India, has agreed to cut tin-plat prices between 26 per cent to 30 per cent from September 30, 2009. The company maintains that the slashing of price is in line with an agreement with its key customers in the packaging industry.
In other words, no one was buying the decision to hike prices. Also playing spoilsport was the weakness in the rand, which turned out to be one of the worst performing currencies globally in 2008, and the 25 per cent rise in international tin-plate prices.
Fobbing of criticism, the company decided to adjust prices midway through the 2009/2010 contract period, a decision that was welcomed by the packaging industry. Lower tin prices are set to ensure that the prices of food and beverage packaging products would be reduced by 30 per cent and 26 per cent respectively from September 30 until the March 31, 2010.
Due to its low toxicity, tin-plated metal is used in a large scale for food packaging. Though the global recession has eased many costs for food and consumer-goods companies, the tin can has seen searing prices. Some tin-can makers are paying 50 per cent more for tinplate than last year, says Rodrigo Vázquez, an analyst for research firm Harbour Intelligence.
Challenge to cost
The leap in price created challenges for food packagers trying to cut costs to keep pace with consumers looking for cheaper food products. Food companies rely on light and durable tin cans for almost every kind of canned food, from fruit cocktail to baked beans to soup.
And with tinplate contracts and prices typically set in negotiations between individual tinplate producers and tin-can manufacturers once each year, the high cost was burning a hole in every pocket.
Packaging companies rose up in arms. Their criticism eventually reached the top echelons of government, which indicated its concern that the spike might lead to a significant increase in tinned food prices.
They also put forth another argument that the flow-through effect to poor consumers was particularly concerning, owing to the fact that price of a can could comprise as much as 40 per cent of the price of affordable foodstuffs.
Reasons for hike
Tin-plate prices, ArcelorMittal said, were calculated according to a long-standing formula that comprised a basket of prices from a number of international markets to which the ruling rand/dollar exchange rate was then applied.
"The adjustments announced are in terms of a so-called collar adjustment clause between ArcelorMittal South Africa and its customers in the packaging industry, which comes into effect if the basket rand price of tin-plate rises or declines by more than 10 per cent from its current levels," the company explained in a statement.
"The 30 per cent and 26 per cent average reduction in prices reflects the strong performance of the rand over the past six months, whereas international tin-plate prices have been largely steady in the markets tracked by ArcelorMittal South Africa," the group concluded.
What's next?
With the tackling of the price issue, some analysts maintain that a strong US recovery is now crucial to maintain the rally in base metals' prices, as most other factors, including Chinese demand, have already been factored in.
Tin price has yet to respond significantly to the fresh supply problems in Indonesia, but this may be partly due to the strong recovery in Chinese production, they state. An estimated 2,800t/month of refined tin will be lost through the closure of several small tin smelters in Indonesia, which would reduce surplus to near balance in 2009.
One thing is for sure, there is better foreign demand for tin. The Kuala Lumpur Tin Market (KLTM) is expected to remain high this week on better demand for the metal from overseas buyers, dealers said.
They said the tin price is expected to be kept above the RM15,000 per tonne level during the week on strong participation from Japanese, European and local traders.
During the week just ended, the market was steadier with strong buying interest from European, Japanese and local buyers. Tin prices on the KLTM surged to a 40-day high on Wednesday, spurred by strong demand on the local market.
The market was closed on Monday and Tuesday for the Hari Raya holiday. On a week-to-week basis, the price of the commodity was unchanged at US$ 14,700 a tonne.
Corporate news
South American focused explorer Lara Exploration (TSX-V: LRA), which has a portfolio of six primary mineral properties in Brazil, with on-going exploration programs for potash, nickel, gold, tin, copper, iron, lead and zinc mineralization, has signed a letter Of intent with Maxy Gold Corp (TSX-V: MXD), in respect of a proposed merger.
Lara is making a 1-for-8 stock offer to Maxy shareholders, which represents a 35 per cent premium on Tuesday's closing price. The transaction will involve Lara issuing a total of approximately 4.3 million shares to Maxy shareholder's equating to around 18 per cent of the new company, subsequently Lara will have 23.5 million shares in issue.
The acquisition will add Maxy Gold's highly prospective portfolio in Peruand property interests in China to Lara's existing operations in Brazil and Colombia. Maxy's projects in China will add greater geographical diversity to Lara Exploration's existing operations.
Maxy's activities in China are focused on the Midu joint venture with Chinese partner, the Yunnan Mining Geology Group. Maxy Gold has a 75 per cent interest in the Midu project, which covers 189km in the Yunnan Province, south western China. The Midu venture has identified gold mineralization zones defined in East-West trending structures and trenches with associated high grade values in colluvial sediments.
Eurotin Inc (CVE), a Capital Pool Company, announced that on September 18, 2009 it entered into a letter of intent with Stannico Resources Inc, to complete a business combination, whereby all of the issued and outstanding securities of Stannico and all of the outstanding securities held by third parties of Stannico's subsidiary, Minas de Estano de Espana, would be exchanged for securities.
Stannico is focused on exploration for base metals. In particular, Stannico is currently exploring for tin in the Andalucia region of southern Spain, and is also exploring for tin in the Region of Extremadura in central Spain, where it holds the right to acquire an 85 per cent interest in certain properties.