Rebounding Steel Demand Bodes Well for Molybdenum
Mar. 09, 2010 01:29PM PST
Industrial Metals
Projected growth for steel combined with Chinese firms investing in foreign molybdenum producers could provide investors with unique opportunities at a good value.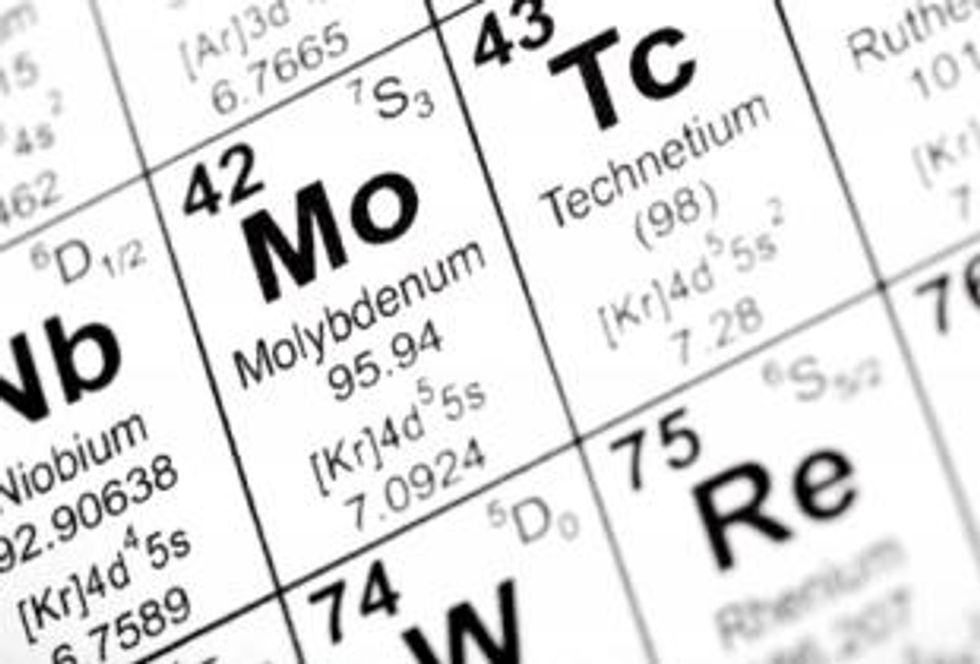 By Michael Montgomery
—
Exclusive to Moly Investing News
The outlook for steel production is hopeful with increasing demand from China. After a year of strong economic growth in 2009 that saw China's GDP rise 8.7 per cent, and a bright forecast for 2010, China's appetite for consumer goods is still strong.
A robust automotive market in China is fueling some of the demand for steel. An increase in the steel demand and a lack of domestic molybdenum supply looks good for moly producers worldwide.
January saw an increase of passenger car sales in China of 115.5 per cent on the year, while auto sales in India reached record highs as well. These sales numbers look promising for steel producers globally.  Ian Christmas, Director General of the World Steel Association, says the association expects "China will continue to grow around 10 per cent and you'll find double digit increases in demand in the old industrialized countries," adding "demand could grow 27 per cent in Germany and 30 per cent in France in 2010 as Europe's major economies recover."
This positive forecast for steel demand not only in China but worldwide bodes well for molybdenum producers. Moreover, a lack of domestic moly in China has driven the country to look for suppliers. "The indication is that the Chinese mining life domestically is shortening up, the grades are getting worse and the costs are going higher, and we are seeing this as the Chinese are starting to go outside of their walls to pick up new production," said Michael Schwartz of Teck Resources.
The Chinese firm Hanlong (USA) Mining Investment Inc has agreed to by a stake of American molybdenum producer General Moly Inc. [TSX: GMO]. On Friday, General Moly said a Chinese firm has agreed to purchase a 25 per cent equity stake in company for $80 million and to secure other funding to help finance a Nevada molybdenum mine, reports the Associated Press. Shares in General Moly rose 53 per cent, up to $3.99 a share, on the financing agreement news.
In a recent development, Vancouver-based Quadra Mining [TSX: QUA] announced it has joined forces with State Grid, China's prime power utility, on a joint-venture Chilean copper project. Under the deal, State grid will provide $900 million towards Quadra's operations in Chile. "State Grid has agreed to arrange financing for the project, with a target of a 60/40 debt-equity ratio. Quadra will oversee operations. As part of the deal, State Grid will pay C$152 million (US$148 million) for a 9.9 per cent stake in Quadra," reported Bernard Simon of the Financial Times.
These two examples of Chinese capitalization of mining projects are representative of recent moves by the country to control the vital resources needed to drive its own economic growth. China's resource grab also represents unique investment opportunities for resource companies in general who need the financing of a joint partner to further develop their projects.
Investing News Network websites or approved third-party tools use cookies. Please refer to the cookie policy for collected data, privacy and GDPR compliance. By continuing to browse the site, you agree to our use of cookies.