Molybdenum Surplus Creation and Price Inflation
China's voracious appetite for molybdenum since the beginning of 2009 has inflated the price of molybdenum. Current price levels do not reflect the actual consumption of the metal, as the Chinese firms are creating vast surpluses to support and lower the cost of steel production.
By Michael Montgomery—Exclusive to Moly Investing News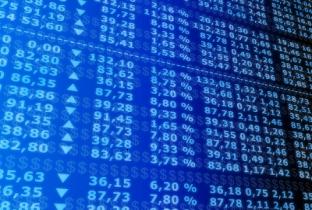 Over the past month, metal mining company shares have been falling on fears of a slowed recovery coming from Asia. While consumption of steel is up over the abysmal economy in 2009, some analysts have warned that it might not meet up to the double digit increases predicted in the first quarter. This uncertainty may have played a role in the withdrawal of Russian molybdenum major, Strikeforce Mining, from its IPO on the Hong Kong market.
However, the signs of a slowdown in Asia may just be an overreaction in a market that is more risk-averse then ever due to the global economic downturn. It doesn't matter whether or not it's an overreaction or speculation, share prices are falling. Last week's article on Moly Investing News dealt with this same subject, however, questions still remain. With China's control of worldwide molybdenum inventories, new data on steel demand and iron ore contracts, the importance of a Chinese slowdown has absolute power over moly markets.
While steel demand has fallen only slightly since early estimates predicted 6 to 10 percent growth in 2010, some Chinese steel manufacturers have defaulted on iron ore contacts, or put them off until June. This was a cause for concern from analysts around the globe, warnings were issued and investors withdrew from the market causing shares to fall. However, new data shows that some Chinese firms put off contacts till June to influence the price of those contracts.
"Analyst Jeffrey Landsberg said some transactions may have been delayed late last month to affect quarterly contract prices. Mr Landsberg said prices of high quality ore fell 24% from US$164 a tonne FOB to US$125 in less than a month," reports Sam Collyer, for Lloyd's List.
This manipulation of the contract price may account for some of the slowdown in steel mills not purely related to demand for the final product. This also may be a factor later in the third quarter as some steel companies plan to cut production. "Chinese steelmakers are likely to cut production in the third quarter because of 'weak' demand from auto and appliance makers, according to the nation's second- biggest mill… Many steelmakers will cut production or carry out maintenance in the third quarter," according to Helen Yuan, of Bloomberg.
The cost of iron ore contacts are highest in the third quarter prompting milling operations to save costs, perform maintenance, and raise the cost of steel due to the cut in production. However, the large steel mills in China will likely honor their third quarter contracts.
This drop in predicted demand from the automotive and appliance industries, and the drop in production of steel may affect the cost of molybdenum. However, Chinese firms have been buying up all of the molybdenum they can get their hands on, building massive inventories that may be artificially inflating the price of moly.
"The incipient recovery of molybdenum prices observed during 2Q 09 does not respond to a true increase in consumption… the prominent role played by China in the molybdenum market, in which it went from being the primary global producer in 2008, with exports of 25 million pounds, to becoming a net importer in 1H09, acquiring 35 million pounds from Western operations and absorbing all the excess stock in the rest of the world," according to a press release, from Molyexp.
While Chinese firms are continuing to buy excess surpluses of molybdenum worldwide, and funding mining operations, the country is not using the entire surplus, just steadily building upon it. Instead they may be waiting for a time when molybdenum goes back up to its 2008 levels of $30 so that they can reduce the cost of steel production. This does however inflate the true cost of molybdenum worldwide, which is good for mining companies only so long as the Chinese are still buying.