General Moly Reports Q2 Loss, Expects Recovery on Price Increase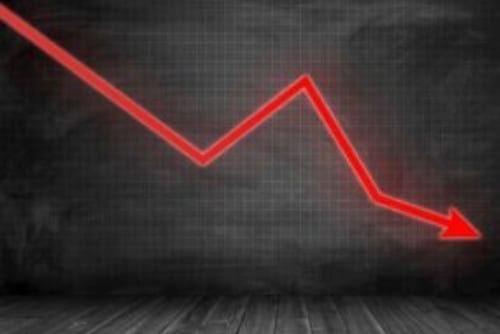 Despite a steadily growing molybdenum spot price, US-based General Moly has reported a Q2 loss of US$3.1 million.
Despite a steadily growing molybdenum spot price, US-based General Moly (TSX:GMO,NYSEAMERICAN:GMO) has reported a Q2 loss of US$3.1 million.
While the multimillion-dollar loss is sobering for the industrial metals producer, the company believes it is well positioned to recover lost revenue throughout 2018.
The favorable outlook is the result of a steadily increasing molybdenum spot price. Since the end of 2017, the spot price has grown by 19 percent, with 15 percent of that coming since June 30 of this year; it currently sits at US$12.23 a pound.
CEO Bruce Hansen is urging investors to stay the course: "[i]mportantly, we encourage investors to take a closer look at the moly market, which is a second-best performer for the past one year, after alumina," he said in a press release.
"We are gratified to see the moly price increase above US$12/lb and look for it to continue into the teens as demand and supply fundamentals improve into 2019," Hansen added.
The bulk of the US$3.1 million recorded net loss (US$1.7 million) is attributed to the accelerated depreciation of enterprise management software acquired in 2009. Although there was a significant loss, the company says it ended Q2 with US$4.7 million in unrestricted cash and equivalents.
With moly prices trending higher, the whole quarter wasn't a complete loss. Over the three-month period, General Moly began its initial 10-hole drill program targeting a high-grade copper–silver mineral zone at the Mount Hope project in Nevada.
The expectation is to ramp up work at the Nevada site over the coming months, as the company secures the necessary approvals.
"We look forward to the September hearing before the Nevada State Engineer on our water applications, and the anticipated reissuance of our water permits. With receipt of the water permits we can close the Tranche 3 investment by AMER, providing additional liquidity as we move into 2019," Hansen said.
The company also anticipates growth in demand as Japan looks to make steel stronger and more weather resistant. According to General Moly, 70 percent of all molybdenum is used as an alloy to increase the strength of steel.
General Moly's share price was down 3.77 percent when the market opened on Tuesday (August 14), trading at US$0.37.
Don't forget to follow us @INN_Resource for real-time updates!
Securities Disclosure: I, Georgia Williams, hold no direct investment interest in any company mentioned in this article.