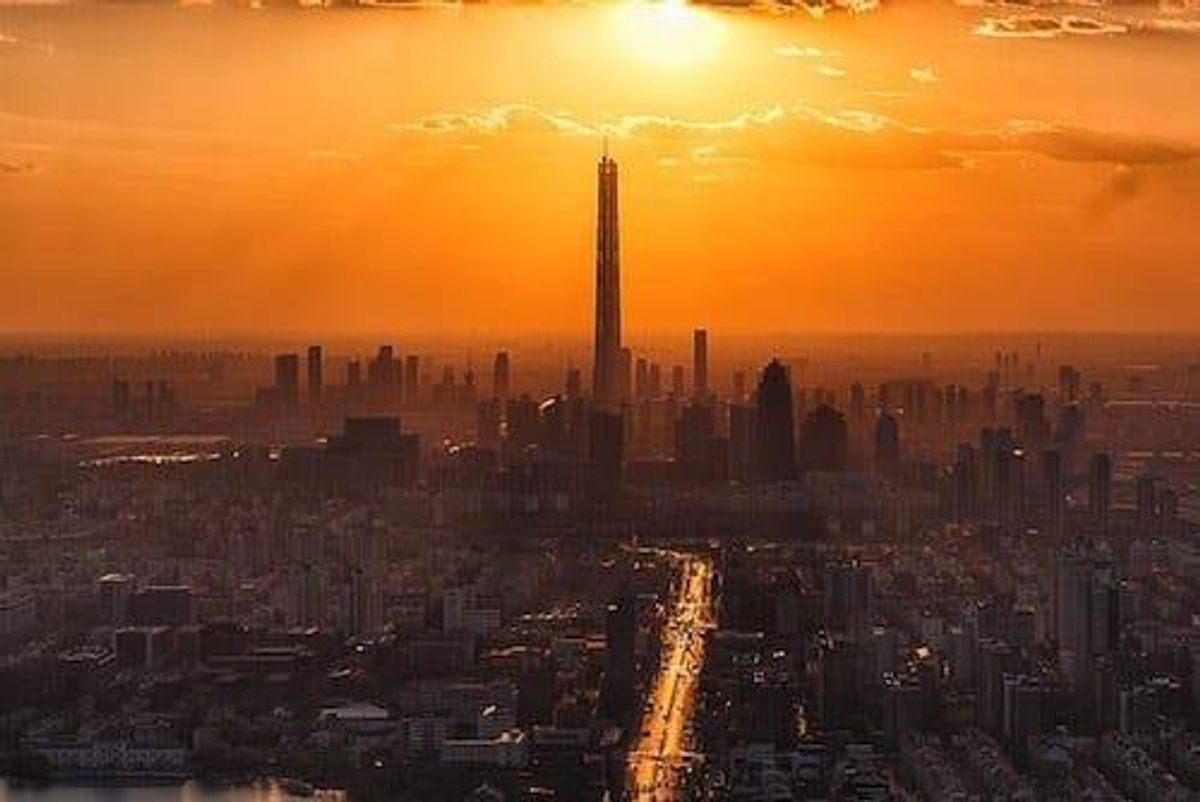 Read what the experts are saying about the future of coal in energy production as majors pull away from the commodity.
In late February, mining giant Rio Tinto (ASX:RIO,LSE:RIO,NYSE:RIO,OTC Pink:RTNTF) released its first climate change report, which outlines the company's desire to become "part of the solution" when it comes to climate change.
Underpinning Rio's aspirational desire to be part of the low-carbon is its decision to divest entirely from fossil fuels, with the company instead spruiking its role in providing materials such as copper and battery metals.
Rio Tinto claims that it's the only large diversified global miner without coal in its portfolio — a claim it's been able to make since 2018 when it sold its Kestrel coal mine in Australia.
There's seemingly piles of evidence coal is in its twilight years as the cheap energy source of choice — as if to hammer another nail in the coffin, the world's largest coal exporter Glencore (LSE:GLEN,OTC Pink:GLNCY) also announced in February that it would cap coal production at 2019 levels, citing climate as one of its reasons for doing so.
The future of coal is under the microscope — as the most carbon-intensive energy producer in the world, dumping coal is seen as a fairly easy way for companies and countries to lessen their carbon footprint as alternative fuels become cheaper. Experts approached by the Investing News Network (INN) said that the resource was in "terminal decline" and a "downward spiral."
The economics of abandoning coal
FocusEconomics economist Jan Lammerson, who specializes in coal, told INN that with a broader preference for cleaner energy, "the future of coal appears gloomy."
"Coal's increasing unpopularity is epitomized by the limited number of new coal mining projects as governments and investors shy away from polluting industries," he said.
Increasing awareness and coverage of climate change and political action (or inaction) on that front means that coal's reputation is even more tarnished across both the developed and developing worlds, he said.
"Although developing nations still rely on coal to generate energy due to its relatively low cost, they are also gradually transitioning towards more environmentally-friendly sources.
"In this regard, China, which suffers from frequent and persistent smog episodes, extended the import ban on Australian coal amid stricter environmental policy in early 2019."
Director and co-founder of the Climate Accountability Institute Richard Heede told INN that coal was "in terminal decline," with Rio Tinto's actions and attitude a sign that it "has seen that writing on the wall for a number of years."
Senior Policy Advisor at Clean Energy Canada Joanna Kyriazis had similar thoughts, telling INN that as an investment, coal was becoming too risky for some companies to touch.
"We think that further investment in thermal coal is a pretty risky proposition, not only in terms of political and regulatory forces that are at play with increasingly stringent carbon restrictions coming in across the globe as countries are trying to meet their Paris targets, but also from a cost-competitiveness perspective.
"In a number of jurisdictions, coal plants are closing down due to economics, not due to regulatory pressure or because it's just the right thing to do," she said.
Kyriazis pointed to coal projects in the US as key examples, with the Tennessee Valley Authority sensationally defying US President Donald Trump in shutting down two aging coal power plants.
Similar examples exist in Australia, where energy company AGL (ASX:AGL,OTC Pink:AGLNF) ignored pleas from the federal government in 2018 to keep the Liddell coal power station in New South Wales open, citing environmental concerns.
Interim CEO of AGL at the time, Brett Redman said that "as Australia's largest emitter of carbon, we have an obligation to our shareholders and other financial counter-parties to manage their exposure to carbon risk."
Is there still money in coal?
Investor pressure was a key component of the forces closing in on coal, said Kyriazis.
"Banks are becoming more reluctant to finance a new coal plants … HSBC (HKEX:5,NYSE:HSBC,OTC Pink:HBCYF), made a big announcement last year that it wouldn't be financing any new coal plants, and insurers are becoming more reluctant to cover coal plants because there's a risk of stranded assets."
Experts approached by INN seemed to agree that the answer to whether coal was still a money-making business around the world was a highly qualified yes.
Kyriazis wouldn't comment on coal's current level of viability, she said it was "on a downward spiral", while Senior Coal Analyst at the International Energy Agency, Carlos Fernandez Alvarez told INN that for now, the commodity still had the potential to make money.
"It's true that there is less money for coal, but if we analyze the case of Rio Tinto … [it] announced divestment of coal, but what happens to the assets? Did they disappear? No.
"There is always someone that wants to operate [coal assets] when the prices are like now, and there is not much investment, so this is really good for those staying in the business," said Fernandez Alvarez, who explained that for those that stick it out and hold onto coal assets, less competition meant more money while those assets remained profitable.
Heede said that divesting from coal was a way to limit the amount of money available to coal projects, but divestment meant they were sold to new owners and remained operational.
"I presume they're bought by somebody else and I don't know that the buyer has the same kind of environmental commitment to reduce emission from coal mining that Rio Tinto has," he said.
"There are people who see a profit ahead for coal."
Heede said that for now, coal's future appeared to be in Asian countries as investment in coal appeared to be increasing as they became more developed.
"Obviously somebody thinks there's a big market in Asia and that's probably not a bad bet."
The future of coal
While overall analysts agree that coal is in a spiral of viability, a strong indicator for the future of the resource lies in the development of new assets, which Fernandez Alvarez said was basically at a standstill in developed countries — and becoming harder in developing ones.
"Permitting now is becoming much harder to attain because you have so much opposition and so on, then you have the risk of climate risk. You can make an investment now but then in eight years, you may have a carbon price that makes coal uncompetitive.
"There is a real climate risk … [it] makes companies very reluctant to invest in new mines."
Kyriazis said that coal was an easy target for companies and governments wanting to pare down emissions as per the Intergovernmental Panel of Climate Change and Paris Agreement targets.
"It's a really high impact way to reduce global emissions."
She said that going forward, "the mix of climate change and public policy forces, and changes in the market around the cost competitiveness of cleaner fuels and public health and air pollution issues [are] driving coal in a downward spiral, so I think we'll be seeing it make up less and less of the global energy mix in decades to come."
Fernandez Alvarez said that while companies like Rio Tinto were divesting, Glencore remained the world's largest coal exporter and had ulterior motives in capping production and citing climate change.
"They don't want oversupply in the market, so now they say 'climate change,' so basically no change in Glencore's position.
"It's something of course, that the largest coal exporter announced they established a cap. But the cap is 145 million tonnes still — it's a lot."
For Rio Tinto's part, coal remains a commodity it is tied to — even if its not in its portfolio.
In its climate change report it admits that a challenge for its low-carbon future going forward will be how to decarbonize iron ore producing assets — of which it has many, and which require none other than coking coal to have it processed into steel.
Don't forget to follow us @INN_Resource for real-time updates!
Securities Disclosure: I, Scott Tibballs, hold no direct investment interest in any company mentioned in this article.
Editorial Disclosure: The Investing News Network does not guarantee the accuracy or thoroughness of the information reported in the interviews it conducts. The opinions expressed in these interviews do not reflect the opinions of the Investing News Network and do not constitute investment advice. All readers are encouraged to perform their own due diligence.
Investing News Network websites or approved third-party tools use cookies. Please refer to the  cookie policy for collected data, privacy and GDPR compliance. By continuing to browse the site, you agree to our use of cookies.