Japanese Quake Shifts Role of Coal
By James Wellstead—Exclusive to Coal Investing News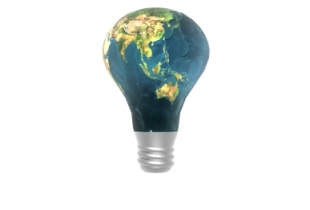 As the tragic impact of the Japanese earthquake and tsunami continues to unfold, the implication for coal markets is likely upward trends in prices. Both thermal and metallurgical sources are seeing mixed effects in the short-term, but the long run looks bullish as a number of nuclear facilities are likely permanently damaged and the eventual rebuilding of wide-spread destruction begins.
Energy production
The main story is the rapidly evolving disaster at the Fukushima Dai-ichi nuclear complex, just one of 11 nuclear plants taken offline since the quake. National electricity production has been reduced by 9,700 MW from this facility alone, and that is in addition to the shutdown of other thermal power plants, such as the Tohoku and Kanto facilities, along with other plants where the full impacts are still unknown.
As a result of the damage, Fukushima operator Tokyo Electric Power Co. (TEPCO), the which controls nearly one-third of the Japanese electric market, has implemented three hour rolling blackouts across the Tokyo region. Though precise numbers remain uncertain total electricity capacity has been reduced by as much as 40 percent, and could likely stand at less than 80 percent of pre-quake levels for some time to come.
In the short run, spot market prices for thermal coal took a small dive, leveling off at the beginning of the week around $125 below the January high of $135 at the Australian port of Newcastle, the benchmark for Asian coal prices. Decreased electricity demand due to restricted industrial usage and power shortages have seen coal shipments halted through force majeur declarations or diverted to other power stations.  Further, any expanded production in Japanese coal-fired stations is limited as most are already working near capacity.
In the coming weeks when damages are assessed and industrial output resumes, the shortage of nearly 10 GW of nuclear electricity from Fukushima, (nuclear is approximately 30 percent of the country's current overall energy basket) is expected to be made up from coal, natural gas and oil supplies. According to the IEA, Japan imports nearly 185 MT of coal in 2008, over 120 MT of which is thermal. A recent Financial Times article said that analysts predict this number could increase by approximately 500,000 tonnes per month in addition to Japan's 10 MT/month demand during the electric-thirsty summer months.  As coal utilities assess the impact of the tsunami to their existing stockpiles and to the coal-fired electric infrastructure, coal will trend upward as it will be central to the eventual massive reconstruction efforts projected to cost upwards of $160 billion US. Russia and Indonesia, amongst others, have stepped forward to say they will be able meet this shortfall in supply during this reconstruction period.
Regional impacts
Contract negotiations, which set the annual prices between suppliers and Japanese utilities, have been delayed in order to provide utilities more time to assess the damage to infrastructure and their standing thermal stocks. These contract prices are an important base for the regional market prices, as Japan represents a large portion of the Asian market demand. Reports have suggested that mining conglomerate Xstrata is suggesting prices as high as $140 for annual contracts could be possible.
Elsewhere, the concerns of citizens in Switzerland and Germany has prompted government leaders to rethink nuclear energy—Germany  has halted operations at its facilities for at least three months.
European thermal coal could be a likely alternative with continued political uncertainty in Northern Africa and the Middle East making oil and gas unattractive substitutes. Rotterdam spot market prices for thermal, which are up nearly 11 percent since the earthquake to $135, a two and half year high, likely reflects this position.
In China, the impact of revised Japanese economic forecasts following the earthquake could see a decline in demand for coal. With Japan being a large market for Chinese goods, the projected fall in Japanese economic growth from 1.5 percent to 1.1 percent could also carry real impacts for Chinese thermal and metallurgical coal demand.