China's Coal Price Influence Could Fall
China is the clear "king of coal." But as the nation's economy stagnates, other emerging markets are gaining ground and could reshape how thermal coal prices are determined.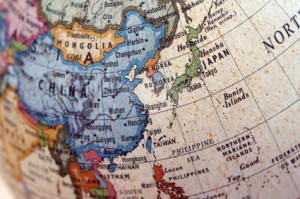 China's insatiable demand for coal has given the industrializing country a significant role in shaping global seaborne thermal coal prices. But producer nations like Indonesia are eager to change that.

China currently consumes about half the world's coal, and uses that coal to supply its residents with more than 90 quadrillion BTUs of energy, according to a US Energy Information Administration (EIA) report. Further, almost 80 percent of the electricity produced in China comes from thermal coal, a figure that is set to double by 2035.
Additionally, despite its huge contribution to global production numbers — 3.8 billion short tons in 2011 — China remains a net importer of thermal coal, the EIA report also notes. China's principal source of seaborne thermal coal is Indonesia, the world's largest thermal coal exporter; the vast majority of this coal comes from the Indonesian coal-producing province of East Kalimantan.
China's impact on this market should not be understated. Indonesia exports just over 200 million tonnes (Mt) of thermal coal annually, and the majority of that amount is consumed by China.
However, recent slowdowns in China's economy, coupled with strong stockpiles, have left Indonesian producers hurting, both in terms of prices and sales.
In September of last year, the Indonesian Coal Mining Association cut its 2012 production forecast to between 340 and 350 Mt. Exports to China, while up 15 percent on the year, fell in the same month by 16 percent compared to the previous year, Reuters reported.
"When market conditions weakened earlier this year, Chinese coal buyers forced Indonesian suppliers to reduce their contracted coal prices by very large amounts," Roleva Energy's managing director, Bart Lucarelli, told Bloomberg recently.
Currently, Indonesia's benchmark 5,500 kcal/kg thermal coal sits at three-year lows after falling to $81.44/tonne in November. It has gained only slightly since, with February swap contracts now sitting at $85.80/tonne, according to Bloomberg.
Prices are falling in part due to China's recent sluggish consumption growth. As a result, Indonesia is looking for a way to reduce its — and thermal coal's — price reliance on China.
Individual companies are feeling the pinch of China's withdrawal. Sunarti Imam Abror, who runs a medium-sized coal mine in Tanah Laut in South Kalimantan province, told the Financial Times about the impact it's having on his business.
"Many coal contractors have stopped working because many buyers from China have stopped importing coal. We're just waiting and trying to survive by reducing the number of workers' shifts so we don't have to lay any off," he said.
China's declining price control
China's influence on coal markets is apparent to even casual observers of the nation's resource demands. But while China's importance to thermal coal markets will not likely abate any time soon, two key factors are beginning to soften China's ability to shape market prices.
The first is a geographical diversification in demand. As noted above, growing frustration with its imbalanced power relationship with Chinese consumers has left Indonesia to direct its rising production toward a wider number of developing nations.
India is a big part of Indonesia's backup plan.
Last year, Bloomberg Businessweek noted that India is projected to overtake China as the world's biggest importer of thermal coal. Part of the reason for that is India's ambitious plan to boost its electricity capacity by 44 percent, to 288 gigawatts.
Also last year, it was estimated that India imported 112 Mt, compared to the China's forecast of 102 Mt. This change was reflected in November 2012 export numbers. In that month, China took 13.23 Mt of Indonesia's 33.476 Mt worth of exports, a slight increase on the previous month. However, exports to India, which imported a smaller 6.59 Mt, grew by 66.41 percent compared to the previous month, according to data cited by The ASIA Miner.
Thermal coal purchases by Malaysia, the Philippines and Thailand are expected to grow to 53 Mt in 2014, Bloomberg noted. 70 percent of that demand will be supplied by Indonesia, giving the coal producers more choices as to where they can sell.
The second factor softening Chinese influence is recent market reforms that will see China play a reduced role in shaping contract prices settled between suppliers and utilities within the country.
As these reforms open the country to market forces, the role of supply and demand — not state policy — will increasingly determine thermal coal prices. While the reforms come at a time of soft internal demand, the removal of a state-guided pricing mechanism could see either weaker or stronger demand coming from China as consumers compare the relative merits — and costs — of coal as an energy source.
The result of both of these factors will likely change the way that China influences thermal coal prices. While thermal coal markets are typically held as regional in scope, Asia's thermal coal market is by far the biggest and holds sway over world prices.
China's role in that market will likely remain the largest piece, but its ability to shape market prices will likely be altered as market reforms are implemented and demand from other regions comes on board.
Securities Disclosure: I, James Wellstead, hold no direct investment interest in any company mentioned in this article.
Related reading:
India's Growth Leads Coal Demand Abroad