Weekly Round-Up: Gold, Silver Up Today, Copper "More Muted"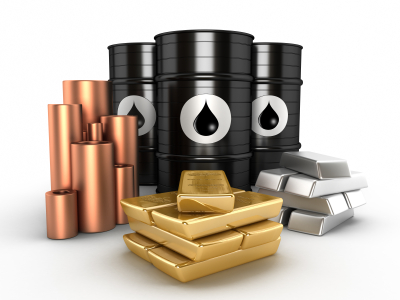 Spot gold fell again this week, although it saw an uptick today, rising by $2.59 to reach $1,295.11 per ounce. Similarly, gold futures for August delivery rose $4.40, to $1,295.10. 
"The little bounce at the moment is just due to players covering a few shorts after gold managed not to breach the 200-day moving average at $1,286 in the previous session, which has been a focal point in numerous occasions over the past few months," Saxo Bank Senior Manager Ole Hansen told Reuters.
Precious metals in general are pausing before next week's Federal Open Market Committee meeting and the release of US non-farm payrolls for July.
For its part, spot silver is down about 1.6 percent for the week; however, it rose today by $0.12, reaching $20.26, as per Reuters. Silver futures for August delivery are up $0.04, at $20.24, CME Group notes.
CME Group places COMEX copper futures for August delivery at $3.23 per pound, down $0.02. London Metal Exchange copper, on the other hand, is up by $14.37, at $7,186 a tonne, Reuters states. Many have attributed the rise to updated information from China that shows the country's manufacturing sector will have a stronger demand for base metals.
"Copper had a strong day yesterday but is more muted today," Vivienne Lloyd, base metals analyst at Macquarie, told the news outlet. "It's encountering resistance just below $7,200/t currently and I'm not sure the fundamentals are strong enough to push it through that line."
Finally, Brent crude for September delivery is up $0.32, at $107.39 a barrel, according to The Wall Street Journal. Tension in the Middle East and Ukraine continues to harm the global oil market.