Germany Seeks to Form Raw Materials Corporation as Supply Fears Rise
Germany seeks to form a raw materials corporation to combat price volatility and uncertain supplies to save its manufacturing and tech sectors.
By Karan Kumar – Exclusive to Resource Investing News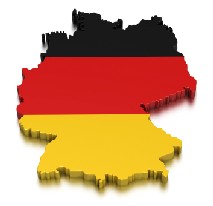 Germany, one of the biggest importers of raw materials in the world, is mulling plans for a raw materials corporation to secure access to key commodities to safeguard secure supplies and eradicate market volatility. BDI, the country's industrial association, is studying options whereby companies, such as Siemens (NYSE:SI), Daimler (ETR:DAI) and ThyssenKrupp (ETR:TKA), would invest jointly in foreign commodity projects to ensure that Europe's biggest economy has safe and stable access to raw materials, Reuters reported in an a story last month.
Ruminations about a "Deutsche Rohstoff AG", German Raw Materials Corporation, started late last year, when Ekkehard Schulz, the outgoing chairman of steel group ThyssenKrupp, called for such a project to fight rising prices and shortages of raw materials in global markets. Schulz's comments echoed those of German economics minister Rainer Bruederle who, just a few months earlier, in June 2010, had called for a "raw materials dialog" to combat shortage, Deutsche Welle reported.
The BDI is tight-lipped about the details of its raw materials corporation project. When asked for an interview by Resource Investing News, BDI said no one was available to answer questions about "Deutsche Rohstoff AG." Reuters had reported that BDI's plan involves the creation of purchase options for many commodities and the investment could reach 1 billion euros in five to 10 years.
"Investing on a bilateral basis always helps in reducing volatility found in the market," Michel Rademaker, deputy director of the Hague Centre for Strategic Studies (HCSS). "Such a deal would help transparency and reduce volatility. It would also help security of supplies and when you don't have security of supply, it's not a good thing."
Without copper, cobalt, platinum and other minerals – a group of 17 collectively known as rare earth – Germany's technology industry, for example, would not have been able to become a global player. The country imports about 80 billion euros worth of raw materials to keep its manufacturing engine well lubed. Prices of rare earths have surged since 2009, with some of them rising tenfold.
China, the main exporter of rare earths, is becoming more and more stingy regarding rare earths, citing environmental protection and resource depletion as it shut down factories where these materials are produced. While the World Trade Organization ruled in July that China's restrictions in the form of export duties and quotas violate global trade rules regarding bauxite, coke, fluorspar, magnesium, manganese, silicon carbide, silicon metal and zinc. China appealed the ruling and United States filed a counter appeal in September. A decision is expected in early December.
In its 2011 Agenda released in January of this year, the BDI stressed that the "central theme of 2011 is raw materials efficiency, which is an important pillar of raw materials security." The agenda outlined that "new problems have emerged which in the medium term could jeopardize economic recovery." These problems, it said, were the continuing debt crisis in the Eurozone and the "supply of raw materials."
The HCSS' Rademaker said: "Resources have been fueling conflicts since the 1960s." He added that the situation is tricky because "if you cannot get the materials, you cannot produce. Manufacturing will suffer and jobs will be lost."
Jaakko Kooroshy, a research fellow at U.K.-based Royal Institute of International Affairs, also known as Chatham House, said Germany will have to find countries to partner with.
"With Mongolia and Kazakhstan, I am not exactly sure how far they have reached. Right now they are supporting geological surveys in these countries."
Kooroshky added that a 1 billion-euro investment over the next five to 10 years in three to four projects "sounds rather minor. The question now is how are they going to grow this over time and by how much?"
Siemens and Australia's Lynas Corporation Ltd. in July announced a joint venture to make neodymium-based rare earth magnets, which Siemens needs to produce drive applications and wind-turbine generators. Lynas, which will own 45 percent of the joint venture, will provide metals containing neodymium through long term supply contracts to Siemens, which will own the rest of the venture.
"Until now most German companies have been rather reluctant to get into the action on the upstream side," Kooroshky said. "I think there is a case for (German companies) getting involved in upstream activities for specialty metals."