Jan. 10, 2013 04:00AM PST
Gem Investing
Here's a look back at what happened in the diamond market in 2012.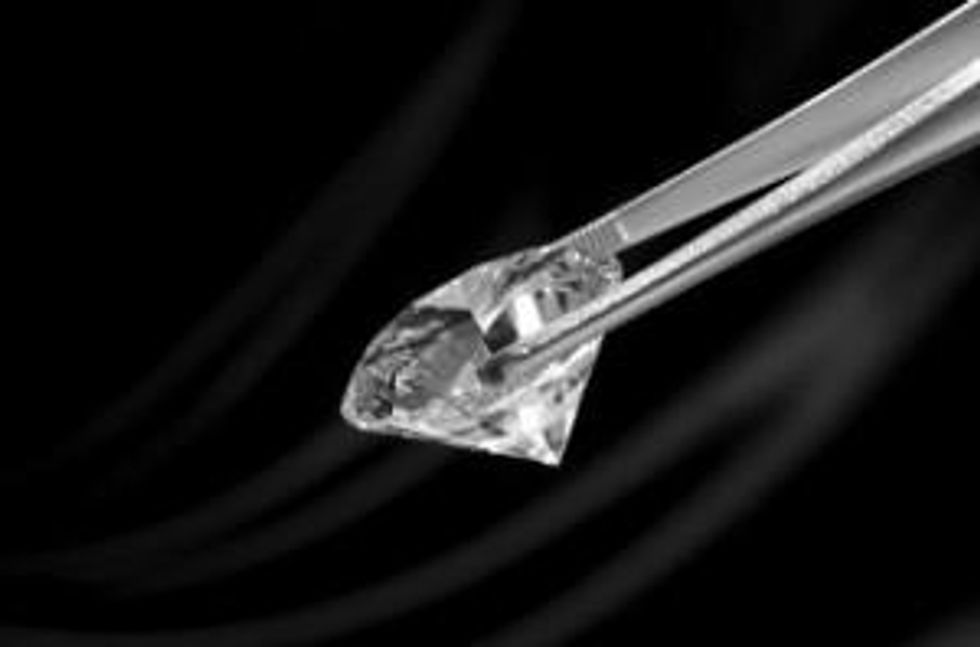 Weakness crept into the diamond market in August 2011. 2012, the year that followed, proved to be filled with notable changes and challenges, some of which will continue to have an impact in 2013.
When police moved on the Israeli Diamond Exchange in January and made over a dozen arrests connected with money laundering, illegal foreign exchange and unlawful loans, it was perhaps an indication that the industry was in for an eventful year.
Later, hundreds of synthetic CVD diamonds were produced without the required inscriptions, sold without the required disclosures and turned up in laboratories to be certified as natural diamonds. This event served as a reminder that CVD diamonds cannot be identified even by seasoned diamond traders. It also prompted renewed concern about the effects that synthetic diamond sales could have on consumer confidence.
However, not all the activity that garnered attention was illicit in nature. Also generating headlines in 2012 were notable shifts in the dynamics of the diamond industry.
These include the $5.1-billion sale of the Oppenhemier stake in De Beers. The deal, announced in 2011 but completed in August 2012, marked the family's exit from a business with which its name was associated for nearly decade.
Later came the announcement that Rio Tinto (NYSE:RIO,LSE:RIO,ASX:RIO) planned to sell the Ekati mine to Harry Winston (NYSE:HWD) for $500 million. This deal, upon closing, will result in Rio Tinto also bidding farewell to the diamond business.
De Beers also created a buzz when it began executing a plan to shift certain segments of its operations from London to Botswana. Last year, the company focused mainly on moving sorting operations. In 2013, De Beers will begin hosting diamond sights in Botswana.
This shift is part of the Southern African nation's strategy of diversifying its economy beyond reliance on mere diamond production. To further this goal, the government of Botswana developed the Okavango Diamond Trading Company and plans to begin sales this year. Meanwhile, businesses throughout the diamond pipeline, from cutting and polishing to financing and freight, are flocking to this emerging diamond hub.
An increase in diamond demand in 2011 prompted Debswana to restart its Damtshaa mine. The company announced that production resumed in January 2012 after two years of suspended operations.
In the same quarter, Firestone Diamonds (LSE:FDI) suspended operations at its BK 11 mine in Northern Botswana "due to a combination of operational challenges and current weakness in the diamond market."
Lucara Diamond (TSX:LUC) on a more positive note, became a producer as it brought the Karowe mine online.
Events in Botswana, however, could not overshadow those in India, which managed to be a headline act in 2012.
Most of the attention was due to policy decisions. Early on, the government decided to impose a 2-percent duty on polished diamonds and to hike duties on precious metals. Following that came an announcement of duties on unbranded jewelry and refined gold that prompted a month-long protest.
The nation's weak rupee served as a significant drag for the diamond industry as it presented challenges to those within the trade and weighed on domestic demand. The government aggravated the situation with another unwelcome policy that requires Indians to convert half of their foreign currency.
Weakness in India was complemented by weakness in China's diamond market, where economic conditions and uncertainty weighed on confidence and demand. Hong Kong, also feeling the effects of China's economic weakness, suffered further from from the seemingly growing trend of Chinese tourists increasing their diamond purchases in Europe.
Though the year began with much focus on the growing importance of the east in the diamond trade, it was the US that kept the market afloat.
"Let us learn from this, while it is important to develop new new customers, it is important to maintain relationships with old customers. There is more to business than the latest fast buck. Loyalty and maintaining relationships serve our long term interests," Martin Rapaport wrote in his new year message to the market.
Even with the US providing support for the market, last year financial issues were unavoidably in focus. That was perhaps underscored when ABN AMRO (AMS:BGHEF), a major diamond market financier, reportedly terminated a credit facility to Arjav Diamonds and had authorities seal its safes in Antwerp due a $154-million debt. Arjav is counter suing for $230 million in damages.
Major producers ALROSA and De Beers started off tightening the noose around the industry's neck with high rough diamond prices in a weak market. As a result, in addition to battling problems with liquidity and access to credit, many diamond players were also faced with meager, and sometimes non-existent margins. Eventually, sightholders got wise up and began rejecting boxes at the sights. ALROSA (MCX:ALNU) and De Beers later reduced their prices.
Overall it was a year characterized by weakness and caution; many in the trade resisted building inventories and consumers displayed an overwhelming preference for lower-priced goods.
2012 saw diamond prices drop for the first time in four years, according to Bloomberg. Data from WWW International Diamond Consultants reveals that rough diamond prices plummeted 16 percent.
Polished prices were also in the red for the year. The RapNet Diamond Index shows 1-carat diamond prices fell over 12.5 percent and 3-carat diamonds fell more than 11 percent. The melee index was up 2.3 percent for the year.
Diamond market participants, such as De Beers, continue to portray a positive outlook for the diamond industry in the long term. Demand is expected to grow significantly as the middle classes of emerging nations, such as India and China, grow, but supply fails to keep pace. However, while there is a degree of renewed optimism about 2013, the year has started with many of the same characteristics seen in the past year, including a weak market and significant caution among industry players and consumers.
Securities Disclosure: I, Michelle Smith, do not hold equity interest in any of the companies mentioned in this article.
Investing News Network websites or approved third-party tools use cookies. Please refer to the  cookie policy for collected data, privacy and GDPR compliance. By continuing to browse the site, you agree to our use of cookies.