May. 09, 2017 03:25PM PST
Gem Investing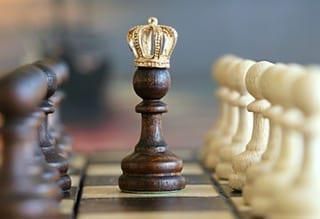 Washington Corporations' $1.1-billion bid for Dominion Diamond made headlines almost two months ago — what's happened since then?
It's been just under two months since Montana-based Washington Corporations (WashCorps) made a $1.1-billion takeover bid for Dominion Diamond (TSX:DDC,NYSE:DDC), and the initial excitement has died down substantially.
Dominion, which made headlines — and enjoyed a huge share price rise — after soundly rejecting the offer, is now lying low. While the company initiated a strategic review a few weeks after receiving WashCorps' proposal, since then it has put out little news.
In its most recent update, released May 1, Dominion notes that as part of the strategic review it is now speaking with a number of interested parties, including WashCorps; however, it does not expect to release further news until its board approves a specific transaction. There's also the possibility that nothing at all will come of the review.

According to Aaron Atkinson, an M&A partner at Fasken Martineau, that uncertainty is not unusual. "Dominion Diamond is speaking to potential suitors," he said, "[and] if someone comes in with a proposal that's attractive … they'll need to choose whether they want to continue with the status quo." He added, "it could be a joint venture, it could be a substantial equity investment, it could be any number of things."
In other words, Dominion has options, and will likely take its time making a decision on how to move forward. That's especially true now that it's talking to companies other than WashCorps — no names have been released, but
market watchers have speculated
that global heavyweights like ALROSA (MCX:
ALRS
) and De Beers might be interested in acquiring Dominion. The company has also reportedly held recent merger talks with Stornoway Diamond (TSX:
SWY
), a smaller player.
What's a little more surprising is the route that WashCorps has decided to take. As mentioned, it's one of the companies Dominion is in talks with as part of its strategic review. In its May 1 press release, Dominion notes that those companies, "have executed confidentiality agreements with the Company and have been granted access to a confidential data room." That's in contrast to what some key market watchers expected — back in March, many believed that WashCorps would launch a hostile takeover after Dominion rejected its offer.
"This may turn into a hostile deal, it's probably already there," independent diamond analyst Paul Zimnisky
said at the time
. "It looks as if Washington Co. gave up trying to negotiate privately. They released their $13.50 USD cash bid in the hope that it would generate enough shareholder interest that they would vote the deal through."
So why didn't that happen? Atkinson suggested that
new Canadian hostile takeover rules
, which came into effect last spring, may have played a role. "Historically, [the bidder] would make a bid for all the shares, send it to shareholders and wait 35 days," he explained. "The target might put in a
shareholder rights plan
… but 99.9 percent of the time it did not last indefinitely." As a result, hostile takeovers were often successful, and there were concerns that targeted companies did not have enough tools at their disposal to reject unwanted bids.
The new rules were put in place to curb that issue, and the current process is a little different. "In the new regime … if WashCorps were to make a bid without the support of the Dominion Diamond board, that bid would have to be open for 150 days. That's a long time. That's triple the old period," said Atkinson. "In addition, WashCorps could not take up any shares unless the majority of shareholders tended to the bid. There's a mandatory minimum tender condition."
That might sound complicated, but in reality the consequences of the new rules are fairly simple. "Those two legislative changes, really what they do is put a lot more power into the hands of the target board," Atkinson noted. "There's a huge timing advantage to getting the support of the target board, because … all of a sudden if you've got a bid out there you could easily be trumped with a competing bid." He added, "there's not as much of a first-mover advantage that there might have been." Launching a hostile takeover also means ceding the right to do due diligence.
All in all, what the new rules mean is that it's harder than it once was to successfully complete a hostile takeover — and for that reason it's more likely for companies like WashCorps to try to get in on the strategic review process. To do so, companies must generally agree to a standstill under which they will not be able to initiate a hostile takeover. On the flip side, however, they gain the ability to do their due diligence, making for a less risky bid.
"The question is: do they want to play in that construct, or do they think they have a better shot going outside the auction process and trying to short circuit it a little bit?" Atkinson explained. WashCorps appears to have decided to take the first option.
Overall, it's difficult to say what the decision will mean for Dominion. Atkinson said that the strategic review that's currently taking place could be lengthy, and noted that without more information from the parties involved, it is hard to say what is actually going on. For investors that makes for a tricky situation — as Atkinson commented, a termination of the strategic review could send Dominion's share price back to the level it was at before WashCorps made its bid. That said, "if the market anticipates that there will be a better offer, the market may trade right through the original offer price."
For now, it seems those interested in the company will have to wait and see. At close of day on May 9, Dominion Diamond's share price was sitting at $17.53 on the TSX, up 34.9 percent year-to-date. On the NYSE it was changing hands at $12.78, up 32.02 percent since the beginning of the year.
Don't forget to follow us @INN_Resource for real-time news updates!
Securities Disclosure: I, Charlotte McLeod, hold no direct investment interest in any company mentioned in this article.
Editorial Disclosure: The Investing News Network does not guarantee the accuracy or thoroughness of the information reported in the interviews it conducts. The opinions expressed in these interviews do not reflect the opinions of the Investing News Network and do not constitute investment advice. All readers are encouraged to perform their own due diligence.