Diamond Industry Sees Changing of the Guard
The days of De Beers dominance of the worldwide diamond market may be over as Alrosa, Russia's diamond giant, is the new King. Anglo-American may be looking to publicly list De Beers in London and Botswana, as well as selling shares of the under-performing company. Healthy sales numbers from world production centers and increasing imports to the US are making for a strong 2010.
By Michael Montgomery—Exclusive to Diamond Investing News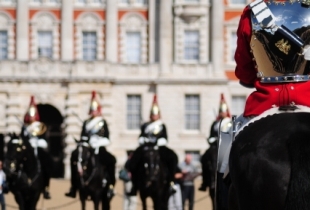 Changing times, economic patterns and the global financial crisis have shaken up the diamond industry. The historical diamond leader De Beers is losing its grip over the market. As India's influence as a major diamond dealer grows, and Russian-owned Alrosa becomes the world's top miner of stones, the days of one company exerting an almost monopolistic control over the market are fading, or at least shifting.
Recent reports have Anglo American listing De Beers on the London Stock Exchange by the end of next year. Holding a 45 percent share in De Beers, Anglo is looking to sell off its portion of the company. The privatization of De Beers, which happened in 2001, left Anglo and the Oppenheimer family with equal 45 percent shares of the company, with the remaining 10 percent held by Botswana's Debswana.
De Beers has been struggling since the downturn leveled the diamond industry in late 2008. Profits fell from $1.3 billion in 2008 to $327 million last year, and free cash flow dropped from $258 million in 2008 to just $35 million in 2009.
"The balance sheet is in a state of disrepair. Anglo American would probably like to distance itself from this under-performer," said Chris Gilmour, an analyst from Absa Investments. "Bank borrowings stood at more than $3bn last year, which is still an enormous amount of debt," he added.
The public listing of the company is still up in the air, Anglo American has declined to comment. However, the selling off of assets if the listing does happen will take a long time. "Selling Anglo's 45 percent of De Beers could take years if the shares were dribbled out onto the market. The Oppenheimer's have pre-emptive rights, but there are some Russians out there who might be buyers for control at the right price after or instead of a re-listing," according to Jim Jones of the Times Live.
Russian diamond miner Alrosa has been on the forefront of the rebounding diamond market. First quarter sales of this year have increased ten-fold to $925 billion, as opposed to last year's $96 million in sales. The deal struck between India's diamond cutters and Alrosa, as reported earlier on Diamond Investing News, bypasses the diamond hub of Antwerp, and is a major contributor to the massive sales increases. The Russian state repository has historically bought large amounts of stones from the company; however, this too may be changing.
"The Russian state repository, Gokhran, has earmarked $1 billion to buy rough from Alrosa this year. Alrosa, however, said it intends to sell only $870 million in diamonds, and possibly none at all, if it succeeds in selling all of the goods in the market," stated Edahn Golan, for IDEX. The article projects Alrosa selling 300 million in stones in April alone, and $3.3 billion in sales in 2010.
Healthy Import & Export Data
New data on worldwide diamond markets looks promising for almost all production centers. Exports for Belgium's rough diamonds rose to just over $1 billion, an increase of 129 percent year-over-year. While polished stone sales increased 57 percent to a worth of $1.12 billion.
India's diamond industry is strengthening as well. Exports of polished diamonds in March rose 62 per cent to a worth of 1.8 billion. Rough diamond imports rose by a massive 178 percent. Surat's diamond producers may be stockpiling for even higher demand for stones in the near future. For the Q1 2010, net exports for India have risen 74 percent to a total worth of $4.88 billion, while imports have risen 84 percent. These massive increases are a good sign that the worst of the downturn may be over for the diamond industry.
Imports for polished stones in the USA, the world's largest consumer, have risen 62 percent to a total value of $1.26 billion. Polished exports rose 44 percent to $964 million.