May. 29, 2018 04:35PM PST
Gem Investing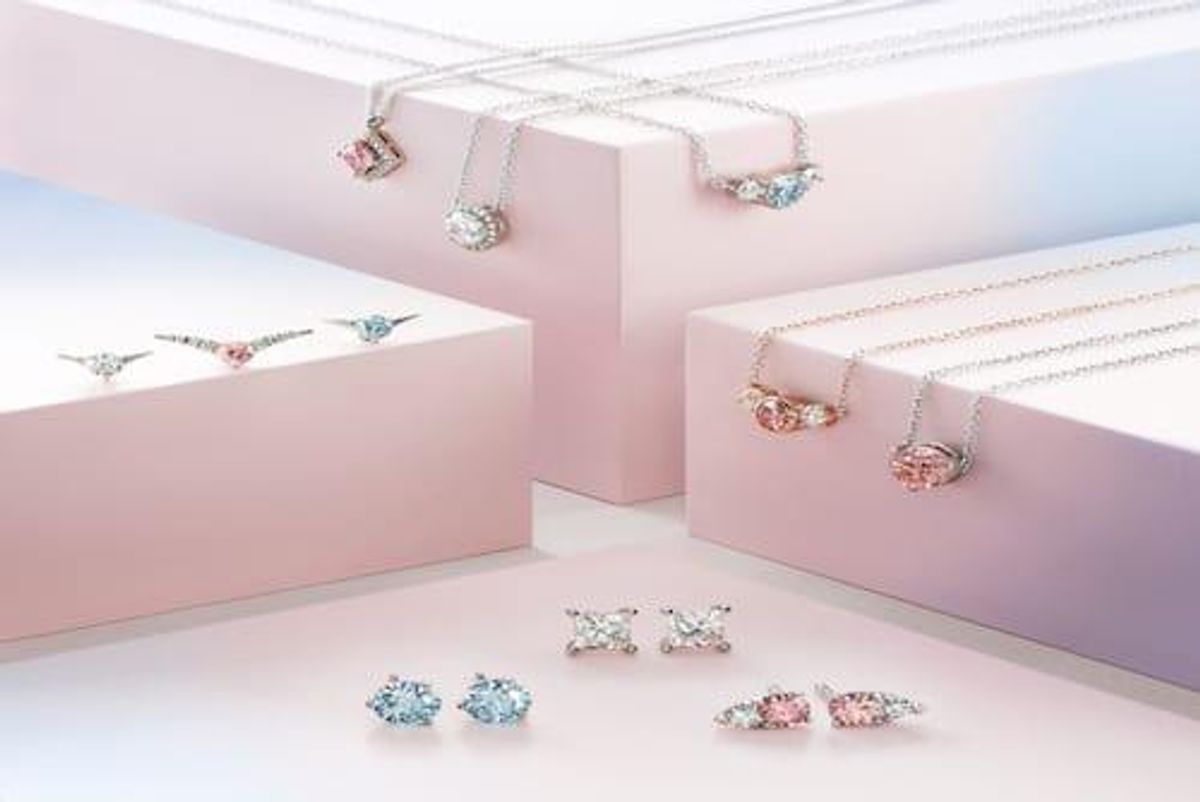 De Beers coined the slogan "a diamond is forever," but now the mega diamond miner is launching into the production of lab-grown gems that it says are "perfect for right now."
Mega diamond miner De Beers, the company that revolutionized the diamond industry and coined the slogan "a diamond is forever," is hoping its latest endeavor, a fashion jewelry brand called Lightbox Jewelry, will give it a place in the lab-grown diamond market.
While a traditionally mined diamond is forever, De Beers is targeting growing interest in lab-grown diamonds. According to CEO Bruce Cleaver, they may not last forever, but are "perfect for right now."
De Beers not only wants to highlight the lab-grown gem sector, but also wants to offer consumers real competition — meaning affordable price points. Lightbox-manufactured diamonds will retail from US$200 for a quarter-carat stone to US$800 for a 1-carat stone.
The boutique-style line will usher in a new and innovative time for the jewelry sector, says De Beers, and will feature an array of pink, blue and white lab-grown diamonds in a variety of affordable earring and necklace designs.
Lightbox "offers consumers something new: sparkle and colors, at a very accessible price. In addition to a deep understanding of what consumers want, Lightbox brings innovation and a commitment to transparency to the lab-grown diamond sector," said Steve Coe, general manager of Lightbox.
All of the man-made diamonds featured in the Lightbox line will be exclusively produced by De Beers subsidiary Element Six, a world leader in lab-grown diamond technology for more than 50 years.
While it may be hard for the human eye to detect the difference between a mined and made diamond, Lightbox emphasizes that transparency is key to its business model. As such, any Lightbox diamond weighing 0.2 carats or more will carry a permanent Lightbox logo inside the stone.
Invisible to the naked eye but easily identified under magnification, the logo will clearly identify stones as lab grown and also serve as a mark of quality and assurance from Element Six.
"We've learned from our research that there is a lot of confusion about lab-grown diamonds — what they are, how they differ from diamonds, and how they are valued. Lightbox will be clear with consumers about what lab-grown diamonds are and will offer straightforward pricing that is consistent with the true cost of production," Coe added.
After dominating the diamond market for decades, this latest effort by De Beers is a move to snag a spot in the lab-grown diamond sector as well. The price points offered by Lightbox undercut man-made diamond manufacturers like US-based Diamond Foundry and Russia's New Diamond Technology by as much as 75 percent.
De Beers expects its strategy to pay off two fold: first it will be able to reach a wider audience with its reduced price points, and second it will be able to protect and support its core businesses by adding synthetic diamonds to the fray.
"The big miners have held concerns about the growth of the synthetic diamond jewelry market for some time, particularly over the last decade, as the quality of stones has improved and manufacturing costs have started to fall," Paul Zimnisky, an independent diamond industry analyst, told the New York Times.
De Beers, which controls about 30 percent of the world's supply of mined stones, only recently changed its tune about man-made gems. Two years ago the global mining giant was part of the "real is rare" campaign initiated by the Diamond Producers Association. It was aimed at discrediting the promotion of synthetic diamonds.
Although man-made stones only account for roughly 2 percent of all diamonds, a number of analysts expect that number to grow to 10 percent by 2030.
In fact, according to a 2015 report from Citi Research, a branch of Citi Bank, man-made diamonds are a disruptive technology poised to offer real competition to the nearly untouchable diamond market.
"Lab-grown diamonds are a growing threat to the diamond industry because they are of the highest quality, but the hope for the miners is that consumers will continue to see such diamonds as synthetic and not proper diamonds," Citi Research says in a report titled Disruptive Technology in Mining.
While mined diamonds have a troubled history tied to conflict regions and precarious work conditions, man-made diamonds are similar in composition without all the geopolitical baggage. Synthetic diamonds are almost identical to mined diamonds in that they are made using either high-pressure or high-pressure techniques that mimic the conditions where natural diamonds are created.
Man-made diamonds can also be made using chemical vapors, the method Element Six uses to produce its diamonds. CVD, or chemical vapor deposition, uses low pressure in a vacuum filled with gases to create layers of carbon that gradually amalgamate into a single stone.
This new method is being touted as cheaper, easier and most importantly, better for the environment. In order to bring the synthetic diamonds consumers want right to them, De Beers will set up an ecommerce site for Lightbox.
To help Lightbox expand, De Beers plans to invest US$94 million over four years in a new Element Six production facility near Portland, Oregon, adding a second production lab to Element Six's existing UK-based facilities. Once fully operational, the plant will be capable of producing upwards of 500,000 rough carats of lab-grown diamonds a year.
Lightbox will begin selling its man-made creations to US customers in September, with plans to retail globally in the near future.
Don't forget to follow us @INN_Resource for real-time updates!
Securities Disclosure: I, Georgia Williams, hold no direct investment interest in any company mentioned in this article.
Investing News Network websites or approved third-party tools use cookies. Please refer to the  cookie policy for collected data, privacy and GDPR compliance. By continuing to browse the site, you agree to our use of cookies.