Nov. 23, 2016 03:00PM PST
Gem Investing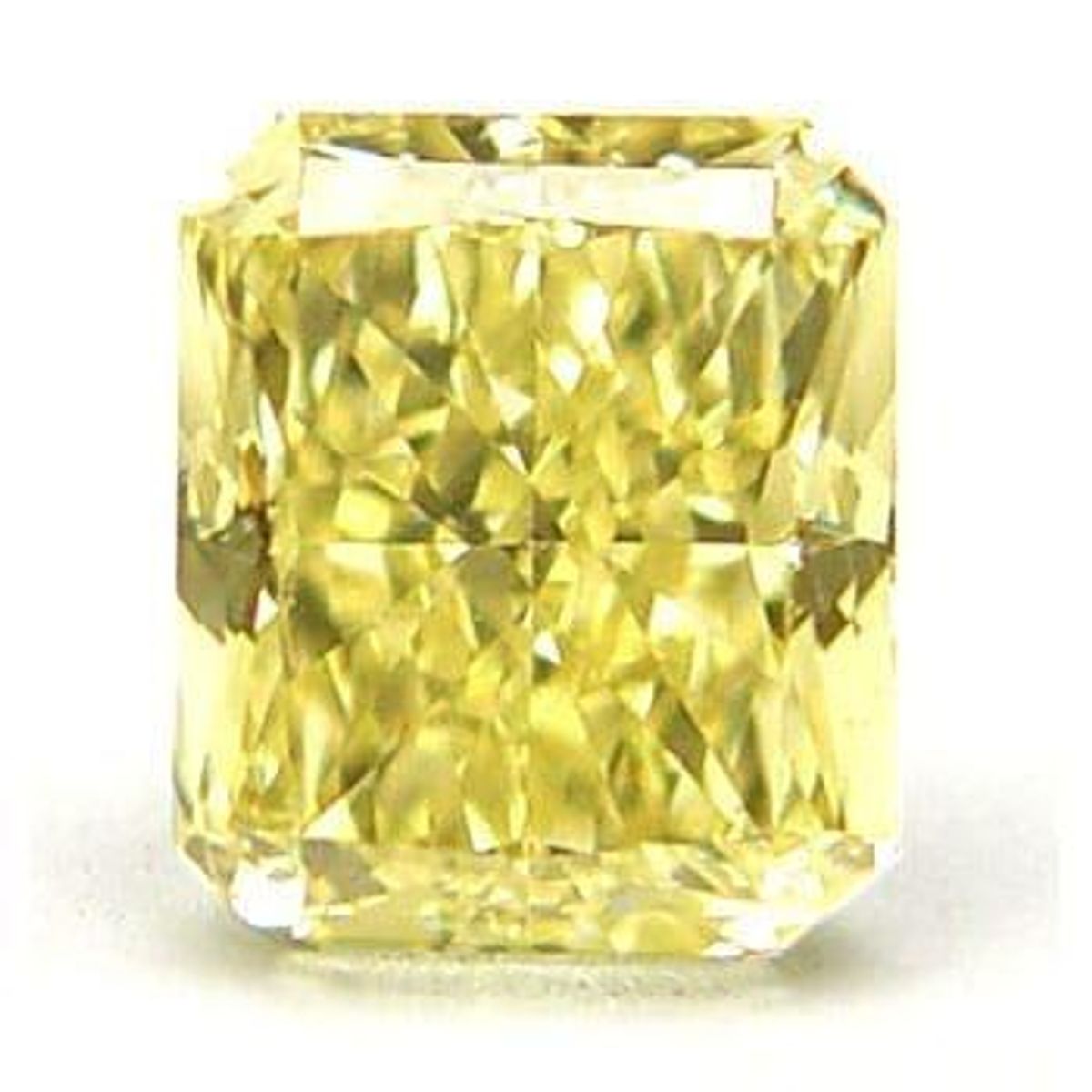 The Investing News Network recently had a chance to speak with Jeremy Wiseman, vice president of Guildhall Diamonds, about investing in fancy color diamonds.
Fancy color diamonds have become more popular as an investment choice to protect and grow wealth, and it's not just because they look nice.
Since 1959, fancy colored diamonds haven't decreased in wholesale price and can increase upwards of 10-15 percent in value every year.

Recently, the Investing News Network had the chance to speak with Jeremy Wiseman, vice president of Guildhall Diamonds to discuss the fancy color diamond sector, including:
why investors should consider fancy color diamonds as an investment
what to be aware of when looking to invest in diamond companies
what color of fancy diamonds  first time investors to consider
what makes color diamonds rare
why demand for blue and pink fancy color diamonds is on the rise
why yellow demands are being affected by US demand
if diamonds are a safe investment with the upcoming presidential election
how long an investor should hold onto a fancy color diamond before selling it
what investors should keep in mind when they go to sell their fancy color diamonds
a look at what the diamond market looks like going forward, according to Wiseman
Below is a transcript of our conversation. It has been edited for clarity and brevity. Read on to see what Wiseman had to say.

INN: Why should investors consider fancy color diamonds as an investment?
JW: The economy is in uncharted territory. Central banks have created so much monetary stimulus and they are also keeping rates very low. So there is definitely a growing lack of faith in economic structures and investors are seeking alternatives that protect and grow wealth. What's great about hard assets like natural fancy color diamonds is that they have zero counter-party risk. So for investors wanting to protect and grow wealth, this alternative asset can provide exactly what they need.  
High quality natural fancy color diamonds are very rare. For example, each year we may only see four or five internally flawless vivid yellow diamonds that are over one carat. Pink diamonds that are of [very slightly included] VS quality can be just as difficult to find. The lack of supply keeps prices steady and on the rise. So, I think that investors with a long-term outlook who want consistent growth should consider a natural fancy color diamond as part of their portfolio.
INN: What should investors be aware of when looking to invest in diamond companies?
JW: There are actually no specific color diamond mines. So if an investor was looking for exposure to the color diamond market it is going to be difficult. Investing in diamond companies can be very profitable; however, we find that our clients like the fact that there is no counter-party risk associated with owning an investment-grade loose color diamond.
INN: Are there specific colors that first time investors should consider over others? Why or why not?
JW: Fancy yellow diamonds over one carat in size and internally flawless are still quite affordable and make a great entry level into the market. Five years ago an internally flawless yellow could be purchased for about $8,500 CAD. Today, these diamonds would cost around $15,000 CAD. Fancy pink diamonds at the quarter carat mark and of VS quality also make for a great first acquisition. These can still be found well under $30,000 CAD. Of course, you would have to find one first.   
INN: What makes color diamonds more rare than white diamonds?
JW: It is true that white diamonds are a luxury item but, compared to natural fancy color diamonds, white diamonds are not rare. Anyone can go online and find hundreds of one carat, D color, and internally flawless white diamonds. On the other hand, one would be hard pressed to find three or four internally flawless vivid yellow diamonds, for example.
INN: Demand for blues and pinks is on the rise – what is driving that?
JW: There is a very low supply of blue and pink diamonds so any increase in demand is going to be felt stronger. As appreciation for color diamonds grow, investors are less willing to let go of these assets. So what you have is a combination of low supply, rarity, and growing understanding of the market. This all translates to stronger demand and rising values.  
INN: I read that yellow fancy diamonds are being affected by "sluggish US demand" – why is that?
JW: Lower quality fancy yellow diamonds are the most common of the color diamond spectrum. For this reason they can be affected by the white diamond market. So, this makes sense that fancy yellows could be affected by sluggish demand. In my experience, high-grade yellow diamonds are not sensitive to the white market.  
INN: With the presidential election coming up and rumours of the Feds raising interest rates, are diamonds a safe investment?
JW: The short answer is yes, diamonds are safe investment. Regardless of the outcome of the election color diamonds will continue to increase because of their rarity. Color diamonds have increased steadily over the last several decades while the world has seen its share of ups and downs. In terms of rates, the Fed has met over twenty times in the last few years and only raised rates by a measly quarter percent. It seems that the Fed cannot actually afford a rate hike less they tank the economy. It also seems that the Fed needs to lower the value of the dollar to try to pay its debt. Ultimately investment-grade color diamonds perform well in all economic cycles.
INN: Is there a certain time frame you suggest for holding onto diamonds before selling them?
JW: There is no doubt that color diamonds benefit from time. The longer one can hold the diamond the better the gains. That said, the larger the investment the less time an investor would need to hold because extremely rare diamonds increase in value at a greater rate. So, if possible, it is a good idea to move up to rarer diamonds over time. Within the first five years investors should get a good sense of the trajectory and can better assess how long they wish to hold.
INN: When investors are looking to sell their fancy color diamonds, what are the key things they should be aware of?
JW: Investment-grade natural fancy color diamonds have proven themselves to be a safe and profitable investment over the long term. The trade-off of course is that they are not considered a liquid asset. I have seen diamonds sell in a day or take over a year. Anyone wishing to sell their fancy color diamonds should definitely give themselves time to find a buyer. They should also have room to negotiate with the next buyer. If the diamond has been held for a sufficient period there should be plenty of room for everyone to win.
INN: Looking, ahead what is your outlook for the diamond market this year and in 2017?

Overall there will be a continuation of some trends that have already been established. For instance, retailers will continue to inch into this market bringing about more awareness. We have seen that yellow diamonds for engagement rings are a strong trend set to continue as brides seek out ways to express their individuality. In the investment-grade area we expect very high quality color diamonds to be increasingly difficult to find. Lastly, we see the trend amongst investors turning to alternative assets like color diamonds to protect and grow their wealth continuing.
This article was originally published on the Investing News Network on Aug 30, 2016. 
Don't forget to follow us @INN_Resource for real-time news updates!
Securities Disclosure: I, Jocelyn Aspa, hold no direct investment interest in any company mentioned in this article.Editorial Disclosure: The Investing News Network does not guarantee the accuracy or thoroughness of the information reported in the interviews it conducts. The opinions expressed in these interviews do not reflect the opinions of the Investing News Network and do not constitute investment advice. All readers are encouraged to perform their own due diligence.
Investing News Network websites or approved third-party tools use cookies. Please refer to the  cookie policy for collected data, privacy and GDPR compliance. By continuing to browse the site, you agree to our use of cookies.