CGNPC Offers $2.2 billion for Extract Resources' Husab Uranium Project in Namibia
Extract Resources Limited was offered $2.2 billion for its Husab uranium project in Namibia, by China Guangdong Nuclear Power Corp (CGNPC). The offer is conditional on the success of an additional proposal to acquire Kalahari Minerals.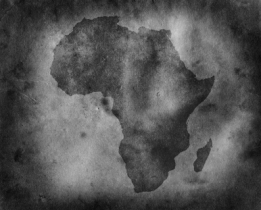 Last Thursday, Extract Resources Limited (ASX:EXT) was offered $2.2 billion by China Guangdong Nuclear Power Corp (CGNPC) for its Husab uranium project in Namibia, conditional on the success of an additional proposal to acquire Kalahari Minerals (LSE:KAH).
CGNPC is primarily interested in the acquisition of Kalahari for $990 million because of its position as the top shareholder in Extract Resources with a 42.7 percent interest. The Husab uranium project is considered to be the world's fourth largest known primary uranium deposit and with the potential to be one of the world's largest uranium mines.
The markets have responded positively to the news, as share prices for Extract Resources and Kalahari have both appreciated, 5.2 percent and 3.7 percent respectively, above closing prices prior to the announcements.
Potential for competitive bids
Rhys Bradley, research analyst at Patersons Securities, maintains an even higher price target for Extract with an implied 12 percent premium to the current range given the potential of a counter offer by Rio Tinto PLC (LSE:RIO,NYSE:RIO,ASX:RIO), which already owns a majority interest of the nearby Rossing uranium mine. Uranium investors will certainly be familiar with the strong resource appetite of Rio Tinto, the ambitious poly-metallic, energy and mineral giant, following its recent success in its acquisition of Hathor's Roughrider uranium asset last month.
According to Merrill Lynch analyst Glen Chipman, the existing offer for Extract's Husab resource is at a relatively low multiple given a current enterprise value per resource of $4.20 per pound of uranium, comparable to half of the $8.40 per pound offered by Cameco for Hathor in the first of its two bids. Rio ended up paying $10.80 per pound of uranium for the Hathor deposit.
Strong Chinese demand
Alex Latzer, Head of Metals & Mining Research at Daiwa Capital Markets, explained during a recent interview on CNBC a bullish outlook for uranium leveraged on Chinese continued upside risk, "equities have been hurt down significantly; some of them are trading well below book value. There will be more newsflow, China will begin to look again at restarting its build on the nuclear power side. In the first half of next year they will start to talk to equipment suppliers with the aim to adding [at least] 50 gigawatts of nuclear power generation over the next ten years. In 2013 the Russians will stop supplying reprocessed [uranium] nuclear fuel from their weapons stockpile."
China has just approved a five-year nuclear safety plan, potentially removing a big hurdle to Chinese nuclear power projects. The 2011-2015 nuclear safety plan, which covers rules from uranium mining to nuclear power reactors, is a prologue to the keenly anticipated nuclear development plan. The uranium mining industry is anxious to see whether the country will modify its 2020 nuclear capacity targets, originally planning to increase nuclear capacity to over 70 gigawatts by 2020, up from 10.9 gigawatts at the end of last year. China's National Nuclear Safety Administration, a department of the environmental protection ministry, is also expected to increase its staff to more than 1,000 from about 300. As a relative comparison, the United States Nuclear Regulatory Commission has approximately 3,780 employees overseeing 104 reactors.
Uranium spot market prices climb
Uranium spot market prices increased slightly to a reported $52.50 per pound of uranium on December 9, as indicated by TradeTech uranium consultants. A total of seven transactions were reported last week. The participants included electric utility operators, producers and traders.
Securities Disclosure: I, Dave Brown, hold no direct investment interest in any company mentioned in this article.