#DisruptMining Finalists on How they Will Shake up the Mining Industry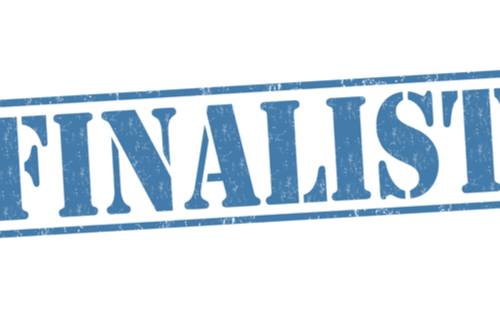 INN spoke with the #DisruptMining finalists about how they could shake up the mining space and the benefits of winning the grand prize.
Goldcorp (TSX:G,NYSE:GG) has narrowed down an impressive list of semi-finalists and announced the three finalists that will compete in the company's 2019 #DisruptMining innovation contest.
The winner of the third annual competition will be entitled to an investment of up to C$1 million, in order to fund the development of its idea or technology, or for a proof of concept at one of Goldcorp's mines.
"#DisruptMining continues to represent the best of innovation in the mining industry. These finalists demonstrate break-through thinking and help build digital momentum in mining. The industry needs to help accelerate the development of these kinds of technologies," said Todd White, chief operating officer and executive vice president of operations.
The three finalists were chosen from over 100 submissions and are: Anaconda Mining (TSX:ANX, OTCQX:ANXGF), ANDRITZ and Voith Turbo. The Investing News Network (INN) had the opportunity to speak with the three finalists about how their company could disrupt the mining space and what winning the grand prize would mean to the advancement of their technology.
Anaconda Mining has developed an innovative, two-stage drilling method that provides safe, economic and environmentally sustainable alternative for excavating narrow vein gold deposits.
Meanwhile, ANDRTIZ has developed a unique and continuous way of training artificial intelligence to operate a mineral processing facility using ANDRITZ's digital twin. The AI is trained to respond to a variety of situations, making it capable of adapting to changing inputs and improving upset recovery time.
Voith Turbo has a broad product portfolio and its BeltGenius team, which is a part of a small innovation circle within Voith, has developed a self-learning digital twin for belt conveyors. This improves the operation and maintenance of belt conveyors tremendously and boosts the further development of conveying technology.
INN: Can you tell us a little bit about what you do and the innovation that brought you to the finals of #DisruptMining?
Anaconda: Remarkably for a company of our size, we have an innovation department supported by external researchers affiliated mostly with universities and colleges. Our largest innovation project involves the development of a mining system that provides safe, economic, and environmentally sustainable alternative for excavating narrow vein gold deposits.
Very simply we drill a pilot hole down the dip of the vein, staying midway between the hanging wall and the footwall, using directional drilling technologies guided by an imaging system that can distinguish lithologies/rock type. This step is followed by a hole opener assembly including a bit configured to follow the pilot hole. Included is a circulation subsystem to circulate the drill cuttings/rock fragments from the bit or face to the top of the hole where water is separated, recycled and the material is transported to the processing plant.
ANDRTIZ: We have a simulation software called IDEAS which allows us to build a fully dynamic model of a processing plant based on first principles. Over past 20 years we have been using the digital replica of the plant for various applications. One of which is to build a control room operator training simulator similar concept to flight simulators.
Then we thought, wait a minute, if we are able to build training simulators so accurate to train operators why not we use the same environment to train artificial intelligence? AI is like a baby, it has to learn by making mistakes, so we provide the environment for it to make changes, observe the consequences and update its priorities. Once the AI is trained enough on how to operate the plant in the most optimized way, we integrate it into the plant's control system to optimize the process and assist increasing the production and reducing the cost.
Voith: Voith is a family-owned company with a broad product portfolio. The BeltGenius team is a part of a small innovation circle within Voith and we've used our expertise to develop a self-learning digital twin for belt conveyors. This improves the operation and maintenance of belt conveyors tremendously and boosts the further development of conveying technology. It is like having a giant field lab and the dream of all conveyor experts!
INN: How many years have you been working on this technology?
Anaconda: At the start of this specific project, just over two years ago, Anaconda and Memorial University hosted a workshop with a group of retired miners to get their input, which had a combined mining experience of 150 years performing all types of underground tasks.
For the past year, we focused on research, lab testing and field trials to bring the technology to a patent pending stage. With technology, you often don't need to reinvent the wheel but just to adapt it to other sectors.
ANDRTIZ: [Our company] has more than 20 years of experience developing high fidelity digital replica of the processes. [This includes] the AI algorithm that is suitable for handling a processing plant and optimizing it, for that we have partnered with an AI firm that has been developing unique AI algorithms. [Finally, we must] train the AI and integrate it into the digital twin and the plant, since we are a long term integration and automation company we used our experience for this part and been working on this integration for a year now.
Voith: The project started within Voith three years ago. Many of the fundamental theories and technologies that make this approach possible were developed over the last 27 years and through several research projects with universities.
INN: What was the process of competing for the finals like? How did you prepare?
Anaconda: First, this concept was something we thought could simply enable Anaconda to use within its own portfolio of properties. As we got deeper into it, we saw opportunities to make mines safer, lower emissions, reduced environmental footprint, terms that resonate with modern mine developers. With an industry that faces significant challenges for skilled workers this new approach, hopefully will be very attractive to a new technology savvy group of new employees. Sharing these attributes with a potential employees and community leaders and getting positive feedback reinforces my confidence that what we are doing is going to disrupt mining!
ANDRTIZ: First we discussed the potential of participating in this competition with the leadership and got a very positive feedback and encouragement. Then we started collaborating as a group. The application preparing process was very fun and intriguing. We had to focus on making a pitch video which was a new experience for our team. Our team sat down together and went through couple of iterations to make sure we have answered all the important points with regards the novelty and potential benefits that it brings. We just had to be clear, honest and enthusiastic.
Voith: Participating in this event has been exciting and both a positive and unique experience for our team. We learned about this opportunity by chance, so we applied by pointing out the benefits that our innovation brings to the mining industry. We focused on how our idea will cut the transportation cost of the mined minerals, while loads and distances significantly increase.
INN: What was it about #DisruptMining that intrigued you to enter? What would winning mean to your company?
Anaconda: I think #DisruptMining was a natural next step to gain more confidence in our development. The monetary prize will go a long way to expedite our project. Currently we have nearly C$2-million committed to move the project along, which is a significant amount of money for a small company like ours.
Winning the competition would not only help our company financially but it would allow us to gain more exposure for future financings, collaboration and business development. Having a relationship with Goldcorp. will quickly establish credibility in our technology and align us with a world class gold producer that can play more than a financial role.
ANDRTIZ: There were there major elements that made us decide to take this competition very seriously. First one, we were very intrigued on how professional and serious #DistrupMining is regarding this competition and bringing innovation to mining. You can see the professionalism in their website and by noticing how they have organized the past events.
The second element was to help bringing advanced digital technologies to mining, unfortunately the mining sector lags in this aspect and we thought we have to take advantage of one of important platforms that truly is trying to help closing the gap between mining industry and other industries.
The third one was the prize and potential of securing serious help and investment from companies like Goldcorp in our technology. I believe we are already have won in the sense that we have the honor to go on stage and show case our group and innovation to all the participants present in the final event.
Voith: The chance to present our idea to an auditorium of decision-makers in mining is invaluable! Winning would prove the significance of our offerings and speed up the adoption of our solution throughout the mining industry.
Event details
Judges include Goldcorp's Board of Directors Ian Telfer, Wal van Lierop, founder and managing partner of Chrysalix Venture Capital, Katie Valentine, global head of mining consulting at KPMG and Sue Paish, CEO of Canada's Digital Technology Supercluster.
The live "shark tank"-style event will take place at the Rebel Entertainment Complex in Toronto during the Prospectors and Developers Association of Canada convention and will be hosted by Goldcorp and KPMG.
Don't forget to follow us @INN_Resource for real-time news updates!
Securities Disclosure: I, Nicole Rashotte, hold no direct investment interest in any company mentioned in this article.
Editorial Disclosure: The Investing News Network does not guarantee the accuracy or thoroughness of the information reported in contributed article. The opinions expressed in these interviews do not reflect the opinions of the Investing News Network and do not constitute investment advice. All readers are encouraged to perform their own due diligence.