Tellurium Production by Country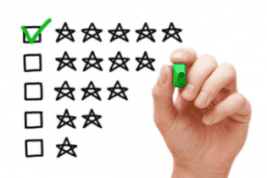 Wondering about tellurium production by country? These four nations produced the most of the metal last year.
Tellurium is unknown to many investors, but the metal is rapidly growing in importance due to its use in solar panels. Thin-film solar cell production is the primary end use for tellurium, and is expected to drive demand in the years to come.
That said, the tellurium market is also highly dependant on copper, as more than 90 percent of tellurium is extracted as a by-product of copper mining and processing. For that reason, only small amounts of tellurium are produced annually. In fact, in 2016, world tellurium production by country was estimated to be just 400 metric tons (MT), the same amount as the previous year.
With that in mind, here's a look at tellurium production by country in 2016, as reported by the US Geological Survey. It is worth noting that some producers, like Belgium and the US, do not publish output figures and therefore are not included in this ranking.

1. Russia
Production: 35 MT
Russia was the top tellurium-producing country in 2016, with its total output remaining the same as in 2015, at 35 MT.
Russian copper refiner Uralelektromed produces tellurium in the country as a by-product. Also, the Polar Division of Norilsk Nickel (MCX:GMKN), the world's largest producer of nickel and palladium, produces significant amounts of tellurium.
2. Sweden
Production: 33 MT
Sweden's tellurium production in 2016 was fairly flat compared to 2015, reaching a total of 33 tons. According to the US Geological Survey, new mine operations started to produce tellurium concentrate in the country in 2012.
The Kankberg deposit, operated by Boliden (STO:BOL) and located in Sweden's Skellefte VMS district, is one of the two mining districts in the world where significant quantities of tellurium are recovered as primary ore. The other is located in Southwestern China.
3. Japan
Production: 30 MT
In 2016, Japan's tellurium production decreased by 18 percent compared to 2015, reaching a total of 30 MT. Tellurium producers in Japan include Kisan Kinzoku Chemicals and Shinko Chemical.
4. Canada
Production: 10 MT
Last but not least in this top tellurium production by country list is Canada, which produced a total of 10 MT of tellurium in 2016.
According to the US Geological Survey, Canada is the leading exporter of tellurium to the US. But in 2016, US imports from Canada decreased by 35 percent. 5N Plus (TSX:VNP) is a Canada-based supplier of tellurium.
Don't forget to follow us @INN_Resource for real-time news updates!
Securities Disclosure: I, Priscila Barrera, hold no direct investment interest in any company mentioned in this article.