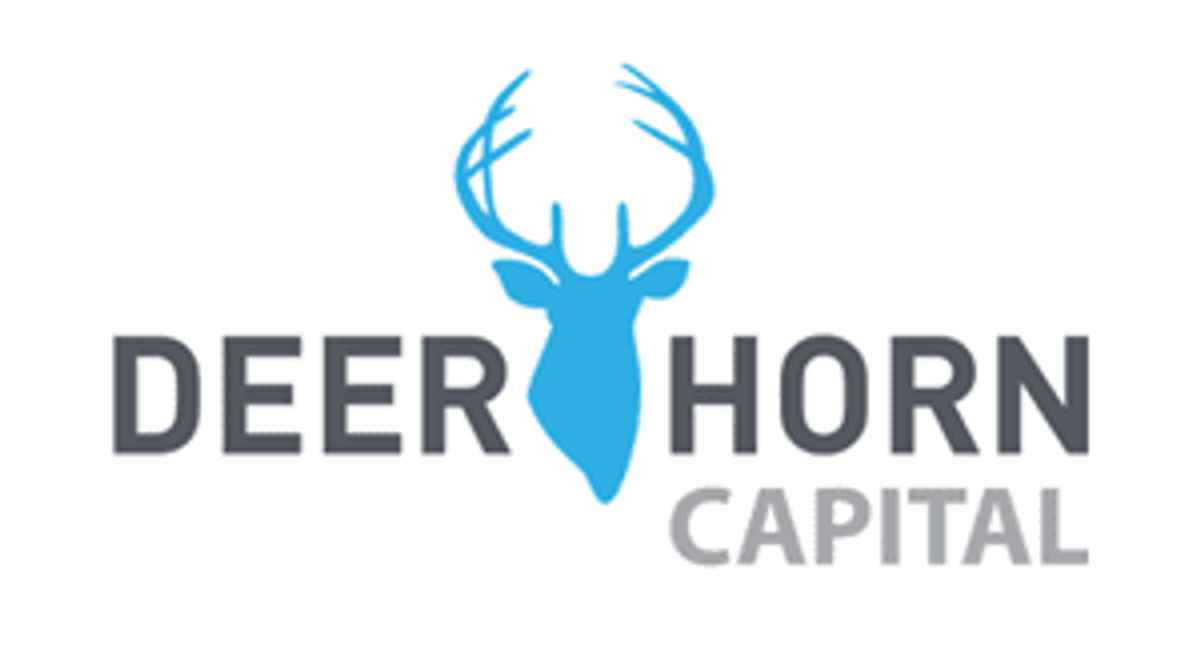 Deer Horn Capital (CSE:DHC) (OTCBB: GODYF) (or "Deer Horn") President and CEO Tyrone Docherty reports on the Company's activities for Q1 2019.
Deer Horn Capital (CSE:DHC) (OTC:GODYF) (or "Deer Horn") President and CEO Tyrone Docherty reports on the Company's activities for Q1 2019.
To our Shareholders:
The first quarter of 2019 was productive as Deer Horn continued to lay groundwork for its long-term vision. Most importantly, the Company negotiated two strategic partnerships that management believes will prove extremely valuable for the company in the years ahead.
Deer Horn's Vision
Deer Horn's vision is to provide metals vital to a low-carbon economy as well as for emerging technologies related to information processing and the advancement of clean energy, clean technology and fresh water.
A New Revenue Model for the Industry
Deer Horn's intent is to build a new revenue model for the junior resource industry at a time when old models are struggling. A key aspect of this model is partnering with industry leaders in critical and strategic metals extraction, manufacturing, supply and research as well with relevant governmental and educational institutions.
We are working to monetize this strategy through our Deer Horn Growth Model, which includes:
Advanced Exploration
Project Generation
First Nations Cooperation
Scientific Innovation
Sustainable Operation
Strategic Partnership: Fenix Advanced Materials
On April 4th Deer Horn announced a strategic partnership with Fenix Advanced Materials of Trail, British Columbia for potential future tellurium extraction and purification. The Company anticipates other synergies with Fenix as well, all aimed at achieving a vertically integrated enterprise for cleantech metals. The partnership and more details were announced in our April 4 news release.
We consider this agreement a vital step in Deer Horn's evolution, as we continue to field interest from critical metals end users about tellurium at the Deer Horn property. Fenix can be instrumental in helping Deer Horn bring the property to production, not only through purchase and processing of the tellurium, but also through research and exposure to new technologies that may increase the property's value. Fenix brings Deer Horn access to important indirect partners such as Teck, the University of British Columbia and Redlen Technologies of Victoria. Redlen is a manufacturer of high-resolution Cadmium Zinc Telluride (CZT) semiconductors which are advancing a new generation of high-performance radiation detection and imaging equipment.
Through its proprietary HydroFenix process, Fenix is focused on developing its low-cost environment-friendly hydrometallurgical extraction of tellurium. Further, Fenix spearheads the R&D for a lithium-tellurium (LiTe) solid-state battery, considered a potentially superior option for next-generation batteries beyond current technology (primarily liquid lithium-ion batteries). Solid state batteries are manufactured with a solid electrolyte, making them safer and non-flammable. Other potential advantages include faster charging, better stability, increased life cycle, and increased energy density – thus, higher capacity and driving range for electric vehicles.
A recent article in Fortune Magazine reported on Germany's push to develop and build battery cells through a $1.12 billion fund, which specifically highlighted lithium solid-state batteries as the future of the industry.
Strategic Partnership: Unique First Nations Venture
On April 10th we announced that Deer Horn had partnered with First Nation mineral exploration entrepreneur Mr. Allen Edzerza to explore highly prospective areas of northern British Columbia. This is a landmark agreement, both for its value in potentially opening up vast areas of Northern BC to Deer Horn, but also for its intent of helping First Nations exercise their inherent rights and title to mineral resources in their ancestral lands.
The lands to be explored under the agreement lie east of BC's "Golden Triangle" mineral region in a large area hosting Kutcho's copper-zinc project and Coeur Mining's Silvertip silver-lead-zinc mine. The Golden Triangle has generated discoveries totaling more than 130 million ounces of gold, 800 million ounces of silver and 40 billion pounds of copper. It has also hosted some of the world's richest mines, including the historic Eskay Creek (Canada's highest-grade gold mine and world's fifth-largest silver producer) and Snip mines, the currently operating Red Chris gold-copper mine developed, and recently sold, by Imperial Metals and Pretium Resources' Brucejack gold-silver mine.
This agreement offers a number of potential benefits to Deer Horn shareholders, including opportunities for Deer Horn to be a project generator in a productive region of BC with the possibility of near-term cash flow. It also presents potential new funding opportunities (i.e government, NGOs and others) outside of traditional resource models. You can read more about the partnership here.
Looking Ahead
Dependent on securing additional funding, this year we are planning to 1) explore the Deer Horn property's copper porphyry potential, 2) begin prospecting and staking in Northern BC under our First Nations venture, 3) work with Fenix Advanced Materials to research the use of tellurium in new technologies and 4) explore other new partnerships aligned with our vision and strategy.
About Deer Horn Capital
Deer Horn Capital is committed to exploring for, and providing, strategic and critical metals vital to a low-carbon economy and for the advancement of technology. The Company's leadership has a track record of project monetization with a board and advisory group that includes industry leaders in finance, mineral property development, geology, mineralogy, solar power, engineering, research and First Nations engagement and economic development.
On behalf of the board of directors of
Deer Horn Capital Inc."Tyrone Docherty"
Tyrone Docherty
President and CEO
For further information please contact:

Tyrone Docherty
604.789.5653
tyrone@deerhorncapital.ca
Neither the Canadian Securities Exchange nor its regulations services accept responsibility for the adequacy or accuracy of this release.
Forward-looking information
All statements included in this press release that address activities, events or developments that the Company expects, believes or anticipates will or may occur in the future are forward-looking statements. These forward-looking statements involve numerous assumptions made by the Company based on its experience, perception of historical trends, current conditions, expected future developments and other factors it believes are appropriate in the circumstances. In addition, these statements involve substantial known and unknown risks and uncertainties that contribute to the possibility that the predictions, forecasts, projections and other forward-looking statements will prove inaccurate, certain of which are beyond the Company's control. Readers should not place undue reliance on forward-looking statements. Except as required by law, the Company does not intend to revise or update these forward-looking statements after the date hereof or revise them to reflect the occurrence of future unanticipated event.
Investing News Network websites or approved third-party tools use cookies. Please refer to the  cookie policy for collected data, privacy and GDPR compliance. By continuing to browse the site, you agree to our use of cookies.