Commodities Look to US Growth to Offset China Slowdown, Eurozone Fears
Copper fell in 2011 while gold and oil gained ground. Investors look to the US rebound to offset weaker Chinese and European commodities demand in 2012.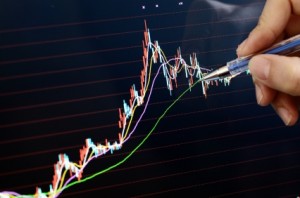 Europe's debt crisis was the watchword for 2011, affecting commodity prices across the board. Worries about the Eurozone's outlook and its spillover effect on the global economy, coupled with a slowdown in China's growth, are leading copper to post its first year-on-year decline since 2008 when the Lehman Brothers' fallout shocked markets worldwide.
Persisting concerns about the fragile state of the global economy has been a boon for gold investors, as the yellow metal reached its peak of just over $1,920 an ounce by early September as panic about Greece defaulting on its debts and speculation that the country may leave the Eurozone altogether bolstered demand for safe haven assets including gold. While investors were forced to sell-off their gold assets by late autumn in order to offset their losses in other markets, a decline in prices from their record highs has boosted buying on dips, leading the yellow metal to finish the year by posting its 11th annual gain.
Meanwhile, energy prices, influenced by investors fretting about supply from the Middle East being affected by growing tensions in the region and hoping for improvement in the US economy moving forward, have picked up to end 2011 with a third consecutive annual gain.
On the last trading day of the year, Brent crude is down 1.0 percent at $106.93 a barrel early Friday morning, while copper is up 1.5 percent at $3.42 a pound, and gold is at $1,564.80 an ounce.
Looking to the new year, investors are hoping for a rebound in US growth to offset some of the slump seen in China, which is expected to remain the single biggest consumer of copper. US GDP increased by 1.8 percent in 2011 and is expected to hold at 2 percent in 2012, according to a survey of economists by Bloomberg News.
On the supply side, union workers at Freeport-McMoRan Copper & Gold's (NYSE:FCX) Grasberg mine in Indonesia are expected to be working at full capacity by January 20, the first time the mine would be operating at its potential since over 8,000 miners went on strike September 15.
There is no doubt though that the metals market has been harsh to Barclays Capital in particular. The London-based investment group reportedly lost about $500 million on base metal trades including copper, aluminum, and nickel. The bank itself has denied the reports which first appeared in the Wall Street Journal late last week and then picked up by news groups worldwide. Still, Barclays allegedly ousted its head of metals trade, Iain Macrae and his colleague, Christian Saunders.
In the crude market, Marathon Oil (NYSE:MRO) was the clear leader of the pack this year, as its share price surged nearly 30 percent from a year ago, while Chevron (NYSE:CVX) came in at second place, rising 17 percent on year. The 13 companies that make up the NYSE Acra Oil Index rose 1.3 percent collectively.
Yet there are clear downside risks to the oil sector in 2012, not least the geopolitics of the Middle East with Iran threatening to block all tanker traffic through the Strait of Hormuz if the international community imposes tougher trade sanctions to force the country to dismantle its nuclear program.
As for gold, market players will be watching closely how China's decision to stop all bullion trading except through the two official exchanges in Shanghai may affect global prices. Most investors are not expecting Beijing's move to stop unregulated trading to put a damper on market demand. Instead, many have welcomed the move as a way to stop losses for investors.
Six gold producers made the list of top 100 investments for 2012 by daily The Australian with the caveat: "high risk and high potential." The six are: Phoenix Gold (ASX:PXG), Troy Resources (ASX:TRY), PMI Gold (ASX:PVM), Adamus Resources (ASX:ADU), Red 5 (ASX:RED) and Southern Cross Goldfields (ASX:SXG).
I, Shihoko Goto, have no interests in the companies mentioned in this article.