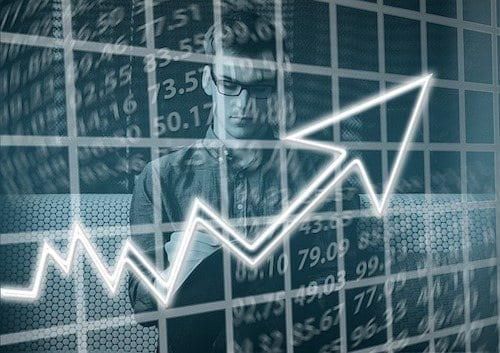 PwC has released its Mine 2018 report. It shows that top Canadian miners boosted exploration spending by 31 percent from 2016 to 2017.
According to PwC's Mine 2018 report, Canada's top 40 mining companies have boosted exploration spending from C$473 million in 2016 to C$620 million in 2017, thanks to an uptick in the mining cycle.
The average increase of the top 40 has more than doubled and these miners are also making waves for their advances in digital innovation. By aligning strategic partnerships, these companies are able to keep pace with advancements in technology, which allows them to become leaders in the market.
"Last year was a remarkable year for Canadian miners with significant increases in exploration spending. Overall, the sector continues to prioritize digital transformation efforts, focusing on increasing efficiency, enhancing safety and mitigating cybersecurity risks," said Liam Fitzgerald, national mining leader, PwC Canada.
"A heightened focus on innovation, technology and efficiencies shows we're moving toward the goal of creating sustainable, long-term value," he added.
An example of how Canadian companies are creating long-term sustainability is by partnering with startups in order to create programs that turn data into immersive visualizations of a mine's complete lifecycle, which in turn accelerates the planning process.
"Miners are using technologies that include artificial intelligence and digital twins to explore digital pilot projects. The upswing provides the opportunity to test the cost-saving potential of digital technologies before deployment at scale," the report stated.
These types of technologies are game changers for the Canadian exploration market. Utilizing this advanced tech will allow companies to plan entire operations without needing to leave the office.
Similar to 2017, the report also reveals that Canadian companies have moved ahead of their global counterparts in terms of diversity at the leadership level. Women now take a 25-percent stake in director roles among Canadian miners in comparison to 19 percent among their global peers. While the top 40 companies did not increase the presence of women in leadership roles year-over-year, Canada still leads the global group as a whole.
Finally, Canadian miners made their commitment to safety evident, as they make up more than a third of the global top 40 companies that reported decreased or steady injury frequency rates in 2017.
"Organizations are also addressing the human factor in accidents. For example, a few Canadian mining companies are studying and monitoring operator fatigue to best decide how and when to intervene," the report noted.
Don't forget to follow us @INN_Resource for real-time news updates!
Securities Disclosure: I, Nicole Rashotte, hold no direct investment interest in any company mentioned in this article.