Evraz has ramped up its vanadium operations in recent years with acquisitions and is an important player in the world vanadium market, producing various products.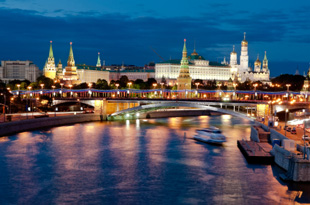 Evraz Group SA (LSE:EVR), part-owned by billionaire Roman Abramovich, is a vertically-integrated steel, mining and vanadium business with operations in Russia, Ukraine, the Czech Republic, Italy, the United States, Canada and South Africa.
Just this month, Evraz became one of the first Russian companies to join UK benchmark index, the FTSE 100, to escape rising country risks as Prime Minister Vladimir Putin attempts to reclaim the Kremlin, Business Week reported. The article said Russian companies have traditionally traded at a 30 to 40 percent discount to global peers because investors worry about volatility associated with Russia. Joining the FTSE 100 will help Evraz get the valuation it deserves.
Evraz has beefed up its vanadium operations in recent years with acquisitions and is an important player in the world vanadium market, producing various products. Its vanadium assets include Highveld Steel and Vanadium (OTC PINK:HGVLY) (Evraz Highveld), one of the largest steel producers in South Africa which is also a leading producer of vanadium slag. Nikom is a ferrovanadium producer located in the Czech Republic. Stratcor (ASX:SMC) (Evraz Stratcor) is one of the world's leading producers of vanadium alloys and chemicals for the steel and chemical industries. It is based in the United States and has a subsidiary Vametco in South Africa. Evraz bought Startcor in 2006 for about $110 million. Vanady-Tula is the largest Russian producer and one of the leading world producers of vanadium products.
Evraz's vanadium division produced 20,969 tonnes of vanadium and sold 19,776 tonnes of vanadium products in 2010, according to the company's annual report. Globally, the demand for vanadium is expected to rise to 123,000 tonnes in 2025 from 61,000 tonnes in 2010, according to figures compiled by American Vanadium (TSXV:AVC,OTC PINK:RMRCF). While Evraz has acquired vanadium production assets in the past few years, analysts say the company's strategy going forward is to concentrate on its iron ore/coking coal deposits and steel rolling operations.
"I believe that the company is not planning any additional acquisitions in the vanadium space in the short term" Maxim Matveev, an analyst at ING Bank in Moscow, told Vanadium Investing News in an interview. "The recent comments from the company suggest that they see demand growth for vanadium mostly from steel producers as the result of the growth in consumption of more sophisticated construction steel products in developing countries. They were not talking much about energy applications."
Quoting figures from the US Geological Survey, Evraz says that about 40 percent of the world's vanadium is produced in China, followed by 33 percent in South Africa, 25 percent in Russia and about 2 percent in the rest of the world.
"Demand for vanadium is ultimately determined by the steel industry and the upturn in the steel market, together with supply constraints in the producer countries, led to a modest market recovery in 2010," Evraz said. "It is estimated that world resources of vanadium exceed 63 million tons due to the fact that vanadium is usually recovered as a by-product, established world resources of the element are not fully indicative of available supplies."
But Evraz does not see a strong fourth quarter for the steel sector due to the volatile global economy and last month forecast lower fourth-quarter core earnings, Reuters reported. The company said its third-quarter adjusted earnings before interest, tax, depreciation and amortization (EBITDA) were $772 million and revenue was $4.2 billion. It said it expected fourth-quarter EBITDA in the range of $500 million to $600 million but gave no indication of what its previous guidance was.
Its vanadium operation in the third quarter produced 6,539 tonnes of vanadium, bringing in revenue of $160 million. For the first nine months of 2011, Evraz's vanadium division produced 17,627  tonnes, bringing in revenue of $462 million.
Securities Disclosure: I, Karan Kumar, hold no direct investment interest in any company mentioned in this article.
Featured
Investing News Network websites or approved third-party tools use cookies. Please refer to the cookie policy for collected data, privacy and GDPR compliance. By continuing to browse the site, you agree to our use of cookies.