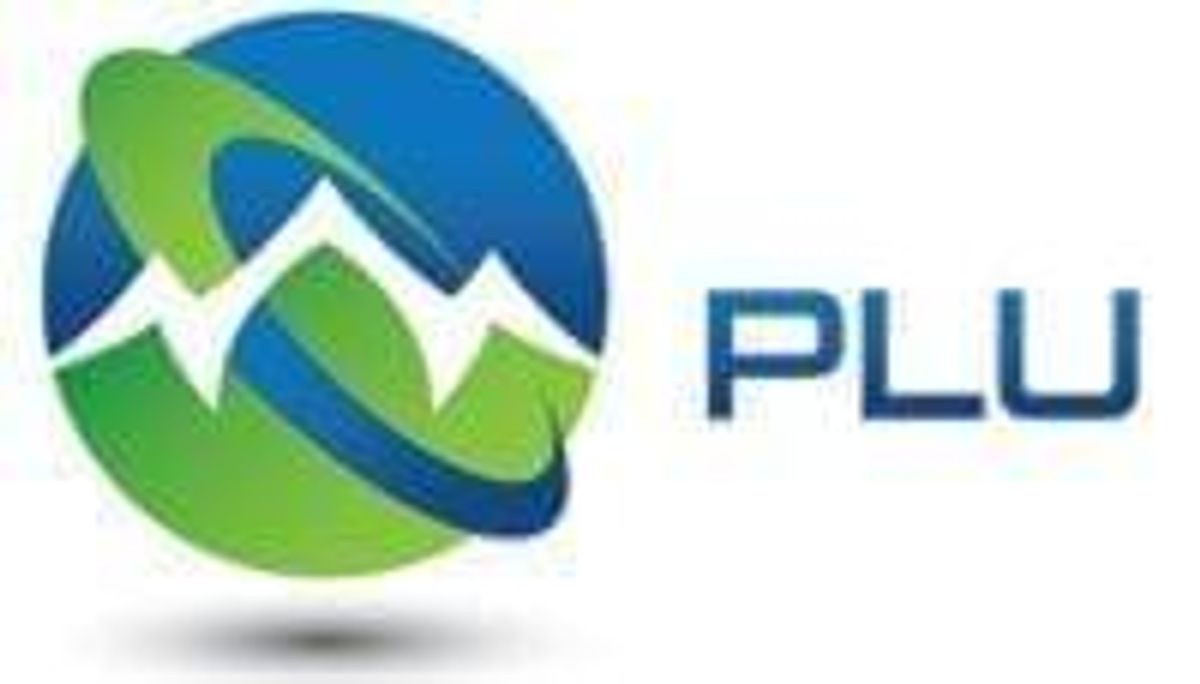 Plateau Energy Metals Inc. (TSXV:PLU) (FRANKFURT:QG1) (OTCQB:PLUUF), a lithium and uranium exploration and development company, is pleased to announce the inclusion of the new Falchani Lithium discovery area into the on-going, now expanded, Environmental Baseline Study for the Macusani lithium and uranium projects in southeastern Peru.
Plateau Energy Metals Inc. (TSXV:PLU) (FRANKFURT:QG1) (OTCQB:PLUUF), a lithium and uranium exploration and development company, is pleased to announce the inclusion of the new Falchani Lithium discovery area into the on-going, now expanded, Environmental Baseline Study for the Macusani lithium and uranium projects in southeastern Peru. The expanded baseline study has been submitted and accepted by the Peruvian Government Agency SENACE, and the local affected Andean communities. The independent work is being conducted by environmental engineering group, ACOMISA.
Highlights
Baseline Study undertaken by ACOMISA, a Lima-based environmental consulting company. The Baseline Study now covers the affected areas belonging to the communities of Isivilla, Tantamaco, Corani, Chimboya and Paquaje, and Chaccaconiza, where the current exploration resource drilling continues at Falchani and the Uranium-only PEA delineated resource areas and proposed processing footprint is to be established.
This expanded Baseline Study lodged with SENACE continues the previous environmental monitoring that was started by the Company in 2010 during the exploration phase of work.
The study now includes potential future Lithium production permitting work at Falchani, which is significant, as lithium is treated as a "non-metal" under Peruvian legislation, and therefore permitting is notably streamlined.
The study includes community relations and impacts of future development, as well as flora, fauna, water, air and noise sampling and comprehensive archeological studies.
SENACE has indicated that the work has been carried our satisfactorily and to the standards set by the Environmental Ministry in Peru with acceptance by SENACE and all affected communities.
This next phase is to commence the larger Environmental Impact Assessment programme (EIA), which has a minimum 6 to 12 months defined period of studies before submission to the government for the approval of an application in order to obtain an environmental operating license in accordance with current Peruvian environmental legislation.
Ted O'Connor, CEO of Plateau Uranium, commented: "We are extremely pleased to have expanded the Baseline study to include Falchani Lithium project area and that we have received the green light to move towards the initial EIA work. This work has commenced with ACOMISA personnel in the field for the periodic, multi-disciplinary sampling and community work. The timeframes of 6 to 12 months for permitting non-metal mining operations are in line with our expectation to have this project "production-ready" by the end of 2020. We are well into our Baseline Study work on the existing uranium resource project areas, which have a permitting runway of 18-24 months, so these too, remain along similar timing paths.
The streamlined, pragmatic approach of Peruvian Ministries of the Environment and Energy & Mines under existing legislation, and the continued acceptance and support of the local affected communities, provides us with confidence that the Macusani Plateau region can become a substantial future producer of lithium and uranium.
I would like to thank ACOMISA for their assistance so far. We deliberately chose this company for a range of technical reasons and their solid local experience in the Peruvian mining industry, but also because their Principal, Dr. David Romero, was directly involved in drafting the existing updated environmental legislation now in place.
Dr. David Romero of Acomisa said: "ACOMISA is delighted to be part of this exciting Lithium and Uranium project in Peru. With our knowledge of the current environmental legislation and community relationships as it applies to the mine permitting space in the country, we believe environmental permissions can, and will be granted for future production of lithium and uranium from PLU's projects, just as any other mining project applications in any other commodity."
Baseline Study & Approval Details
The baseline study was previously accepted by the Andean communities of Isivilla, Tantamaco, Corani, Chimboya and Paquaje. The Falchani area community of Chaccaconiza has now also been included in the expanded baseline study. These communities own farming land and pastures in the area of influence of the Company's Macusani lithium and uranium projects, located on the Macusani Plateau, Department of Puno, in southeastern Peru. The acceptance of the baseline study plan by all the Andean communities located in the vicinity of the Macusani lithium and uranium projects is of great importance for the future development of the project.
The expanded environmental baseline as proposed and implemented by ACOMISA (Asesores y Consultores Mineros SA), the environmental and engineering consulting group engaged by the Company to commence the enhanced environmental baseline study work and EIA studies, has been re-lodged with SENACE (Servicio Nacional de Certificacion Ambiental), the National Service for Environmental Certification. SENACE is part of the Ministry of the Environment, and is the highest government environmental authority in Peru responsible for EIA study approvals for mining and industrial projects. SENACE has accepted and approved the design, scope and methodology of the environmental baseline study and has acknowledged the communities' acceptance for this work.
ACOMISA has mobilized to continue the baseline study monitoring and sample collection in the areas of interest, that now includes the Falchani discovery area. The expanded technical, biological, hydrological, social, cultural and archeological studies in the project area will allow the Company to proceed with the EIA study necessary for future production permitting.
Qualified Persons
Mr. Ted O'Connor, P.Geo., CEO and a Director of Plateau Energy Metals, and a qualified person as defined by National Instrument 43-101 Standards of Disclosure for Mineral Projects, has reviewed and approved the scientific and technical information contained in this news release.
About ACOMISA
ACOMISA (Asesores y Consultores Mineros SA) is a Peruvian-based environmental consulting group focused on permitting mining projects using their team expertise in environmental science and engineering, biology, social work and archeology.
About Plateau Energy Metals
Plateau Energy Metals Inc. is a Canadian lithium and uranium exploration and development company focused on its properties on the Macusani Plateau in southeastern Peru. The Company controls all reported uranium resources known in Peru, significant and growing lithium resources and mineral concessions covering over 91,000 hectares (910 km2) situated near significant infrastructure. Plateau Energy Metals is listed on the TSX Venture Exchange under the symbol 'PLU', quoted on the OTCQB under the symbol "PLUUF" and the Frankfurt Exchange under the symbol 'QG1'. The Company has 69,562,554 shares issued and outstanding.
Forward Looking Information
This news release includes certain forward-looking statements concerning possible expected results of exploration and future exploration activities. Forward-looking statements are frequently identified by such words as "may", "will", "plan", "expect", "anticipate", "estimate", "intend" and similar words referring to future events and results. Forward-looking statements are based on the current opinions and expectations of management. All forward-looking information is inherently uncertain and subject to a variety of assumptions, risks and uncertainties, including risks and uncertainties relating to the interpretation of drill results, the geology, grade and continuity of mineral deposits; the possibility that any future exploration, development or mining results will not be consistent with our expectations; mining and development risks, including risks related to accidents, equipment breakdowns, labour disputes (including work stoppages and strikes) or other unanticipated difficulties with or interruptions in exploration and development; the potential for delays in exploration or development activities; risks related to commodity price and foreign exchange rate fluctuations; risks related to foreign operations; the cyclical nature of the industry in which we operate; risks related to failure to obtain adequate financing on a timely basis and on acceptable terms or delays in obtaining governmental approvals; risks related to environmental regulation and liability; political and regulatory risks associated with mining and exploration; risks related to the certainty of title to our properties; risks related to the uncertain global economic environment; and other risks and uncertainties related to our prospects, properties and business strategy, as described in more detail in Plateau Uranium's recent securities filings available at www.sedar.com. Actual events or results may differ materially from those projected in the forward-looking statements and Plateau cautions against placing undue reliance thereon. Neither Plateau nor its management assume any obligation to revise or update these forward-looking statements.
Neither TSX Venture Exchange nor its Regulation Services Provider (as that term is defined in the policies of the TSX Venture Exchange) accepts responsibility for the adequacy or accuracy of this release.
Click here to connect with Plateau Energy Metals Inc. (TSXV:PLU) (FRANKFURT:QG1) (OTCQB:PLUUF) for an Investor Presentation
Source: globenewswire.ca
Investing News Network websites or approved third-party tools use cookies. Please refer to the  cookie policy for collected data, privacy and GDPR compliance. By continuing to browse the site, you agree to our use of cookies.